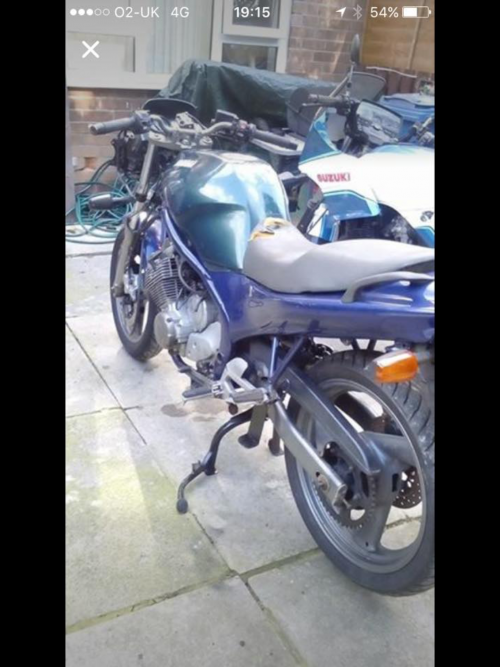 Hello to you all, I'd like to take the time to share with you the journey so far with my ongoing '93 diversion project.
I bought this bike a few months ago following a shameful 3 year period away from the two wheeled world - the previous bike had to go to finance a car and it was a long period of financial trouble that kept me away.
Much like the story goes with so many other owners on here, I acquired this bike because it had two wheels and was an affordable way to get out riding.
Having never paid the xj's much attention I was a little apprehensive about the machine. What I really wanted was my old Honda CB500 back but prices have jumped up considerably so the Xj600 would have to do, never the less, I paid for her, I jumped through the required hoops to put her on the road and I brought her home.
Great news! I now own a bike again, she's crusty and a little rusty in places, the exhaust is blowing and we really need to address the paint. Bad news, I'm still harbouring doubts about it compared to my endless fond memories of the Honda, but hey it's only supposed to be a stop gap while I brush up my riding and figure out my perfect bike... right?
OK, obviously I didn't fall head under heels but I must say the ride home felt like a true rebirthing, donning my old and neglected riding gear, the feeling of accelerating down the slip road and seeing 70mph on the speedo realising I've no big metal shell around me, seatbelt replaced with an armoured jacket. Wind hitting the helmet and burbling away around my head, this is how I was supposed to travel and god I've missed it. The 23 year old engine was far smoother than the rider of the same vintage. Revs up smooth, gear changes slick and remember to look where you want to go.
After a few little detours we're home and straight into the garage.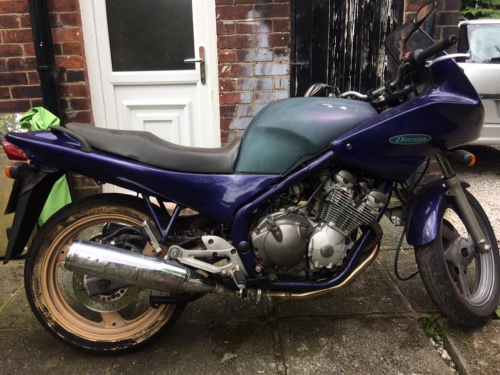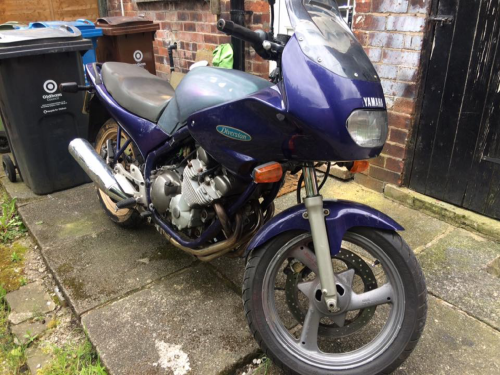 Here she is - I did say she was crusty.
So I the original photo from the advert (first photo) I noticed there were a few essential pieces missing but the seller was building it so by the time I arrived it was all I need once piece excluding the side stand. Nobody warned me about the back wheel though.
First things first a strip down, fix a few little mechanical niggles and sort out the body work, I'm not fond of the purple and obviously the tank is in need of attention.
The project begins.