Ellen is a 1999 XJ600. The aim is to create a mostly stock XJ, but with a fresh paint job and overhaul to withstand winter riding in the UK. Here in Suffolk we get lots of rain, a little snow in the winter and about four weeks of glorious summer. I ride every day to my job in a school 15 miles away and I also enjoy a good camping/exploring trip. Ellen needs to be reliable, tough and handsome.
Okay, so a few months ago I started looking for a bike to eventually replace my commuter 'ped: a 2016 110cc Suzuki Address. I bought this as my first bike last year and have racked up 4000 miles on it. I'm joining biking a little late - about to turn thirty - and this economical little ride is great, but I'm beginning to long for something bigger and more personal to me. Enter the XJ.
These bikes are everywhere, in various states of decay, here in the UK. I looked carefully for one that had been looked after within my budget, finally purchasing this: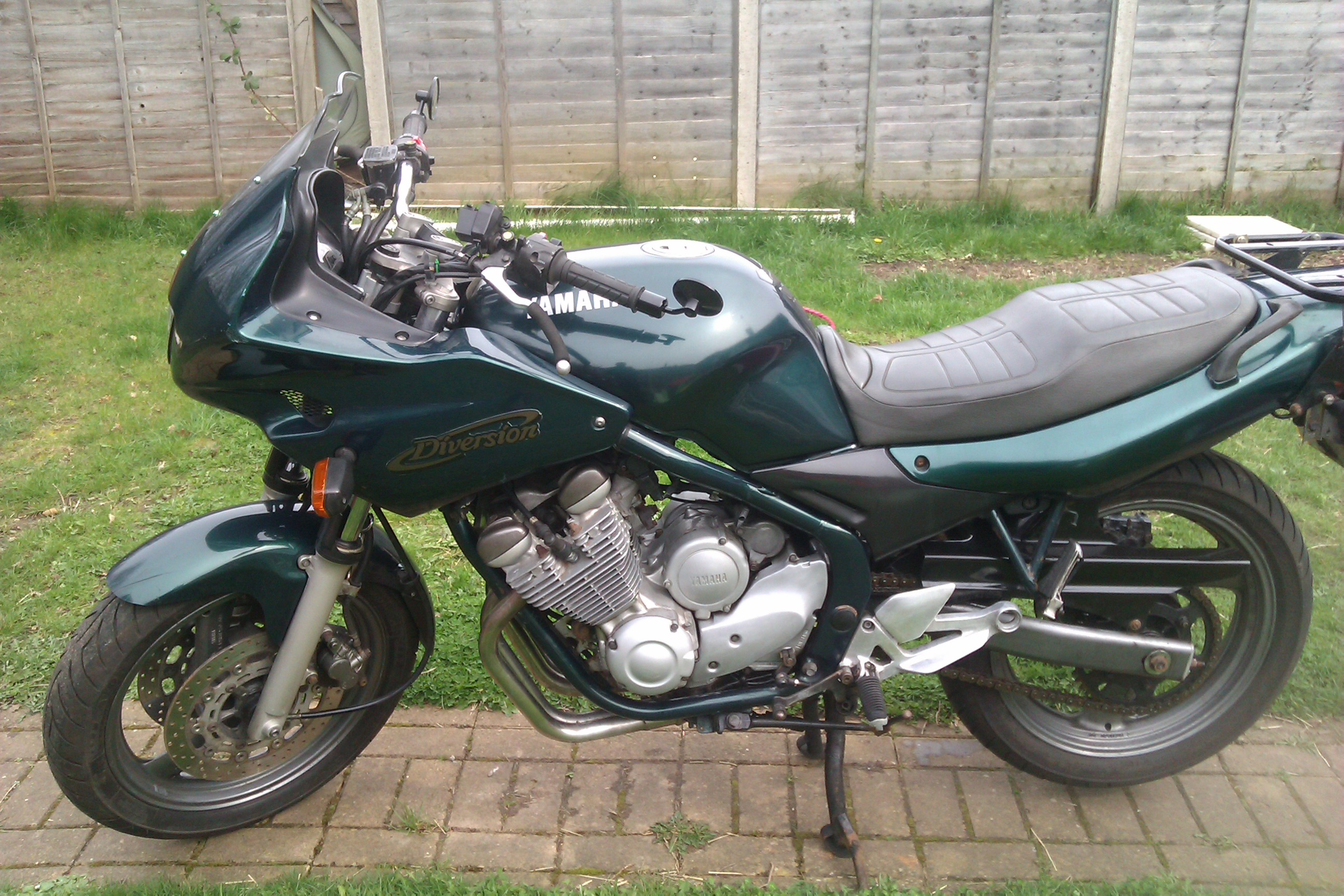 PO was a mechanic and as honest as they come. He had receipts for all parts for the work he had done on it - services every 4k etc. The bike has 49k on the clock, averaging 5k a year and has been touring more than commuting. New tyres. Nexxus exhaust. £840 listed, but knocked him down to £775.
So, the project is this: a full tear down and repaint of fairings and frame. The frame, wheels and certain accents will be white. I'll keep the green body, which I like, to save hassle with DVLA, but give it a freshen up.
While I'm at it, everything will get a good scrubbing and I'll replace anything that looks suspect and hopefully learn a lot about caring for my girl.