Here's the recommended oil viscosity for your XJ600 & Seca II: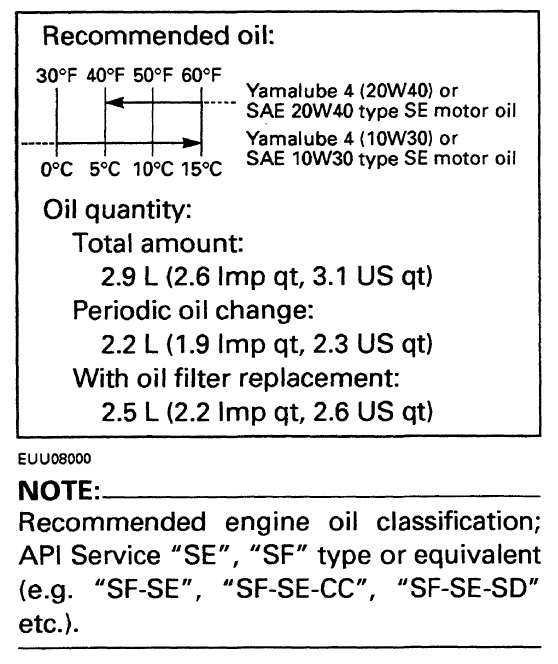 Yamaha recommends 10W30 and 20W40 depending on temperature. Unfortunately for us, the 20W40 oil is no longer available. Common viscosities for engine oil are 10W40 and 20W50. I use both in my XJ's. Here's a revised oil viscosity table showing what I think you should use:
What are your thoughts on this? What do you use, viscosity wise, and when? Any recommended reads on current oil standards?