I talked my mom and sister into riding with me (okay, giving me a ride) up to Sturgis to pick up the Enfield. My daughter decided to come, too. It took us roughly 7 hours to get there from Denver. Not a bad drive. Not a great drive.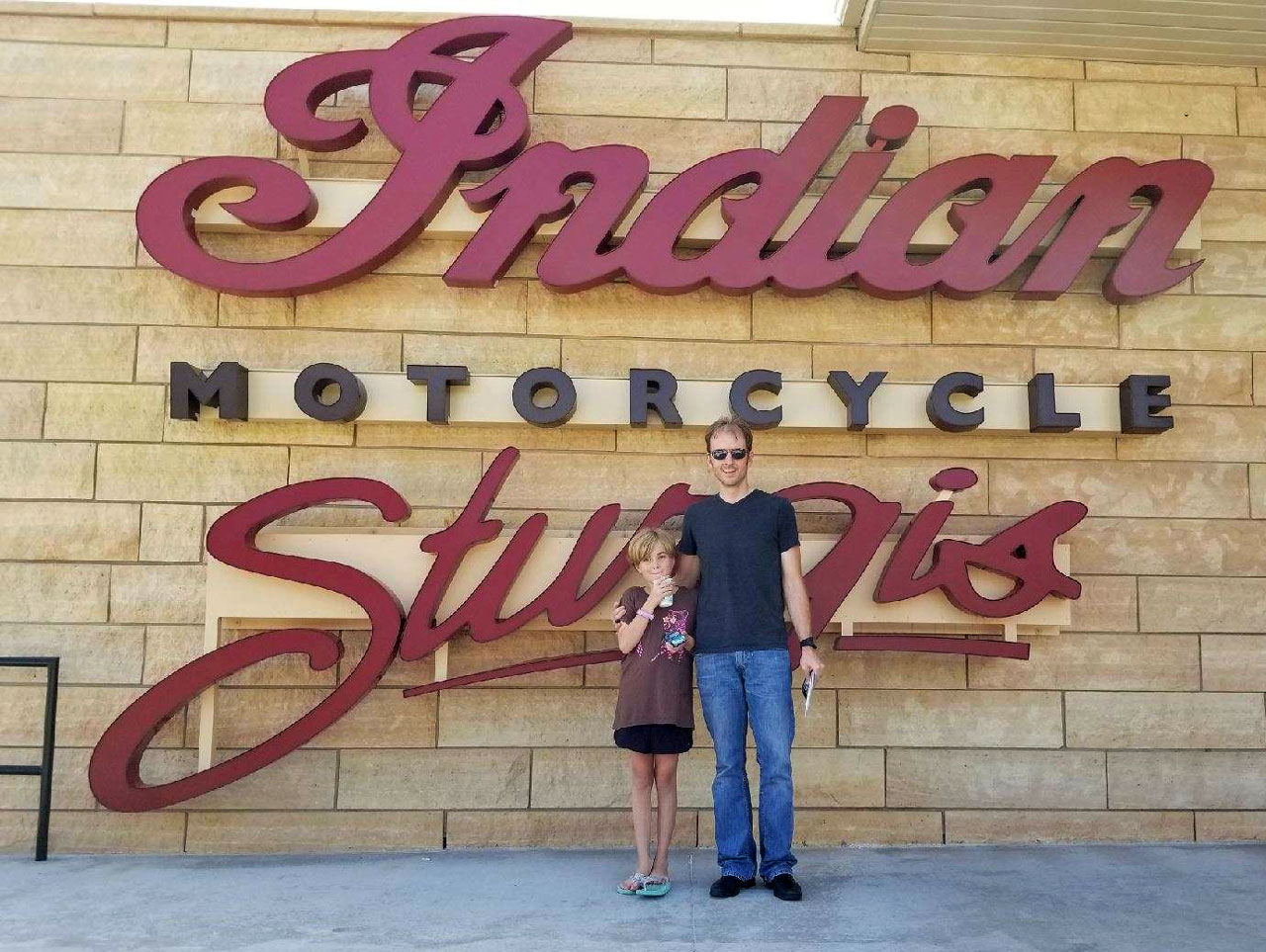 I stopped by the dealership at picked the bike about 3:30 this afternoon. The transaction was easy since I was paying cash; a few signatures on a title application and out the door we went.
I brought that little roll-bag I had in the garage with me. Surprisingly, it straps to the Enfield's rear rack like it was made for it.
It has both keys, the original tool kit is there and complete, and even comes with a manul. I suppose that shouldn't surprise me given that it is a 2017 model, but I've never had a bike with the original items still included:
The bike looks great in person, especially with the chrome and black paint shining in the sunshine. Overall quality seems good and it is in good shape, not perfect, but good. It could use a bath, a polish and wax, and a bit of touch-up.
The ride is fantastic. It's small, lightweight and nimble. The ergos are spot-on for me. The seat height is good, the bars in the right place, and the seating position upright.
The little engine thumps along and it has a nice exhaust note. Quiet at idle, a bit of grunt when you twist the throttle. In the 30 miles from the dealership to the hotel, I puttered along at 60mph down I-90. It is happy to cruise at 55 to 60mph. Ask it to do much more than 65 and the vibrations become quite pronounced. Don't even look for 70mph; it isn't there. And this is exactly what I wanted.
Tomorrow will bring 50 miles of black hills and 300 miles of Wyoming grasslands. I can't wait!