Just the basics! :thumbsup: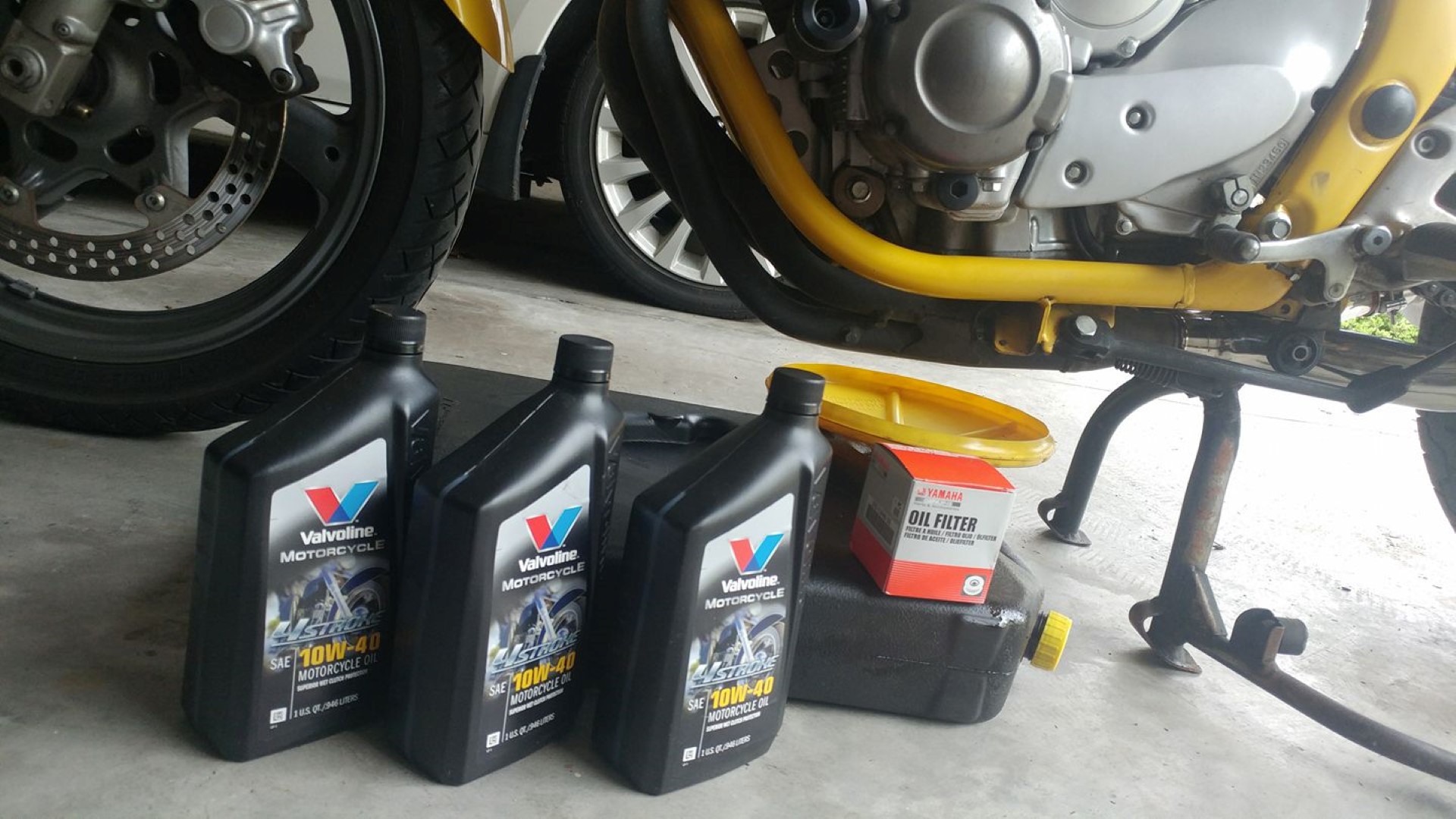 Last oil change was June 2015, I didn't do it last year since the bike was apart most of the year with the naked conversion. I'd only done about 900 miles since the last change, but with it sitting for a couple years without a whole lot of use at least, I figured I might as well. Wasn't particularly dirty, but ... enh, why not?
I also shot a quick video of the new Delkevic 18" cans. No header pipe, that'll come later. This is with the baffles OUT; I'm undecided on leaving them in or out.
https://www.youtube.com/watch?v=PfdDh9a6guQ
While I was at it, the lawnmower felt left out. Heh! 12 oz. of 10W-30 in that, man that's like $2/year in engine insurance! Husqvarna HU700H if anyone's interested, with a Honda GCV160 engine.