I have seen some discussion on this on the forum, but haven't seen any real write-up on it. i did look for it, so if I missed it I apologize; I don't mean to step on anyone's toes. (Also hope I'm putting this in the right place)
Throttle lock? Cruise control? A break for my achy hand on a long ride? Yeah...its a nice thing. Now I know a lot of you all agree; I have seen discussion on the Throttlemeister bar-end throttle lock, discussion on the cheap clamps, even talk of using an o-ring to wedge the roller...
Now I think the o-ring idea just sounds dangerous...just my opinion, but I want to make sure I can throttle down quickly in an emergency. The Throttlemeister looks great, but at $126-$164, it seems a bit steep for someone like me who is not made of money. Plus you have to either use 2 hands and reach across to set it, or let off the throttle, set it, and then get back on the throttle and roll back until you its where you want it...seems like a pain to me. (check out the product
HERE
and a nice install/review video
HERE
)
Personally, I have an N.E.P. Throttle Lock, but the Vista Cruise isn't much different. Its a simple thumb operated clamp that squishes the roller to the bar, holding the throttle in place. Thumb operated meaning that I can clamp it while riding, and never change my throttle position. And is small, unlike other big honking ones that I have seen, so it blends in well.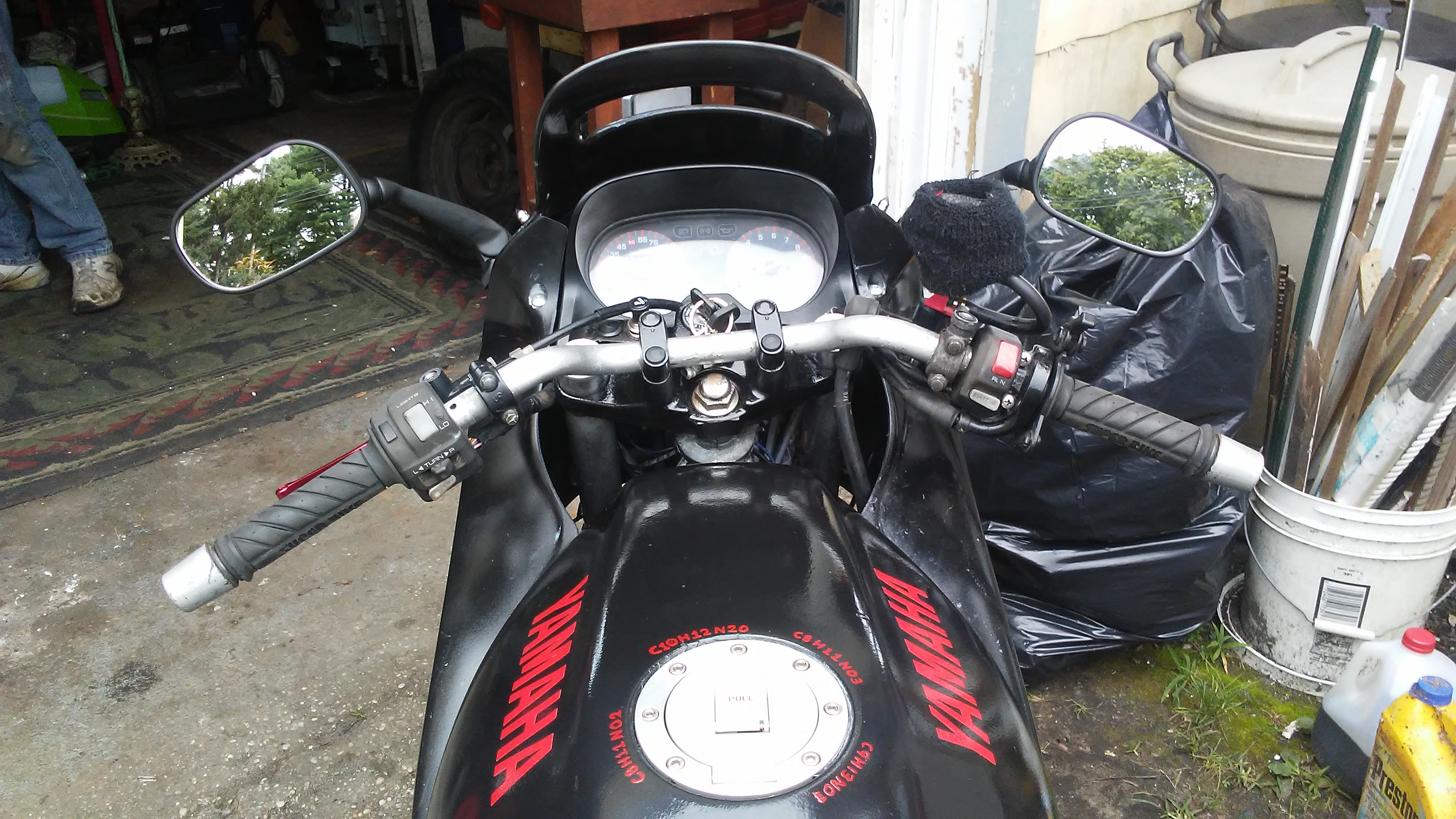 See the small latch next to the kill switch? That's it.
And a big plus: Its easy to install:
Now I was reusing one that came on my last bike, which was a single throttle cable, so i had to cut off the little tab that was meant to hold it. Its soft plastic though, a razorblade goes through it. (Rule #1 of wrenching; dont throw out anything that can be of use...you can reuse it. Save money!)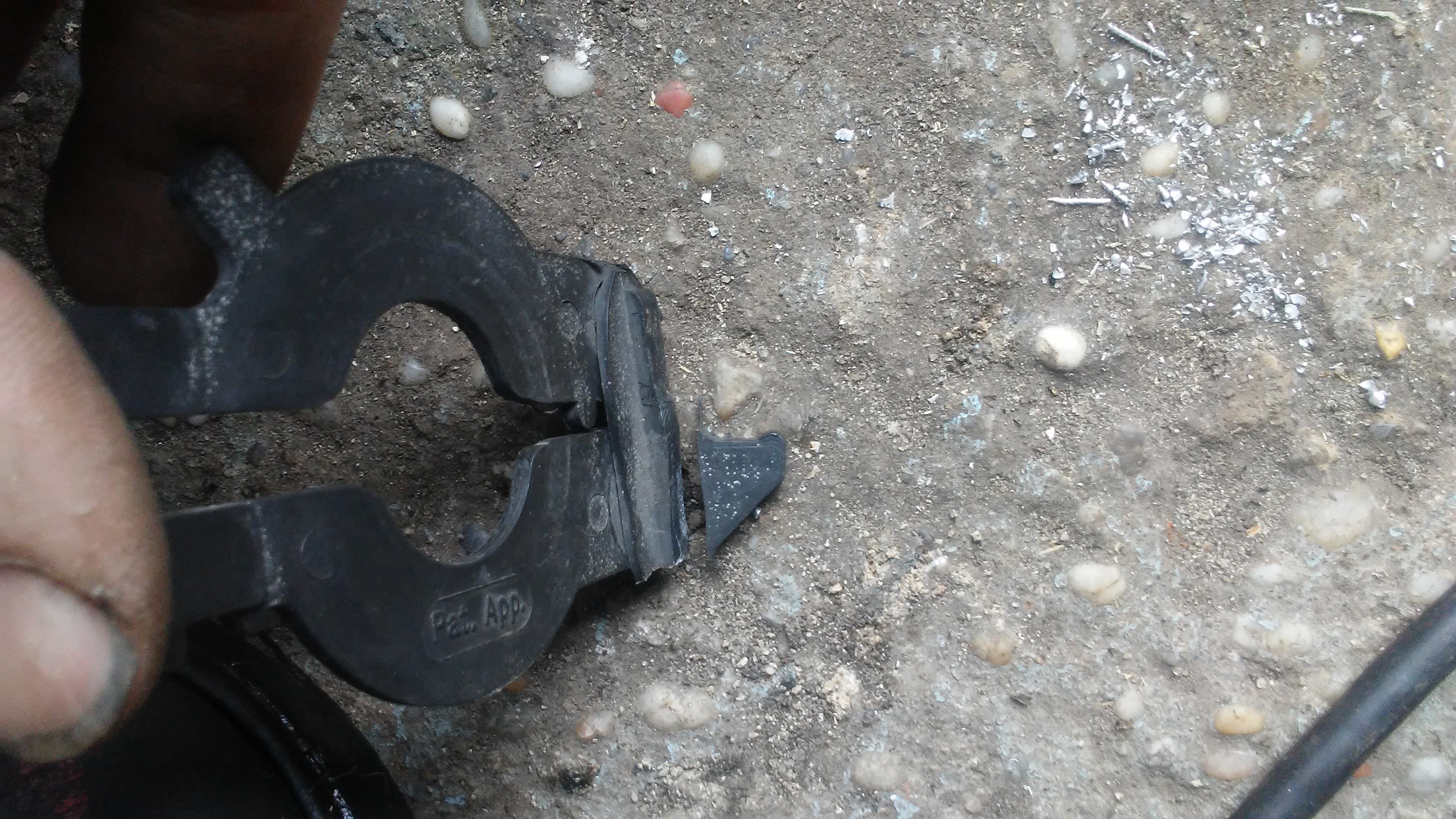 Take off your grip and slide the lock onto the roller and figure out what angle is best for you to have it to operate it. I made a small mark on my lock and on my housing so I could align them again. Then take the housing apart and off the bike; its 2 screws, very easy, and you dont have to take the cables off the roller. I drilled a hole through both the back side of the housing and the lock (using the marks I made to line it up). just make sure that the hole you drill isn't where the able holding tab normally sits when closed.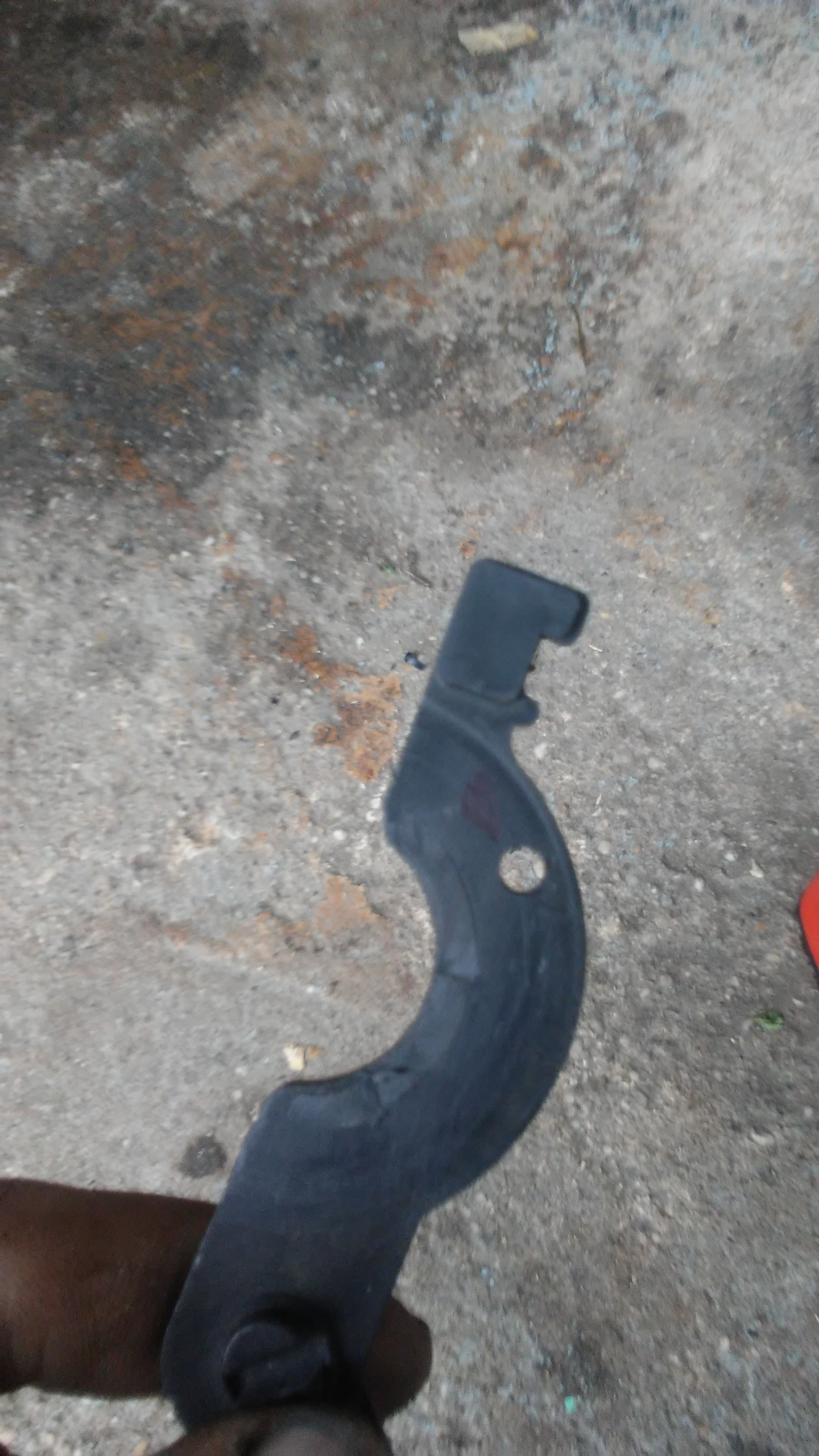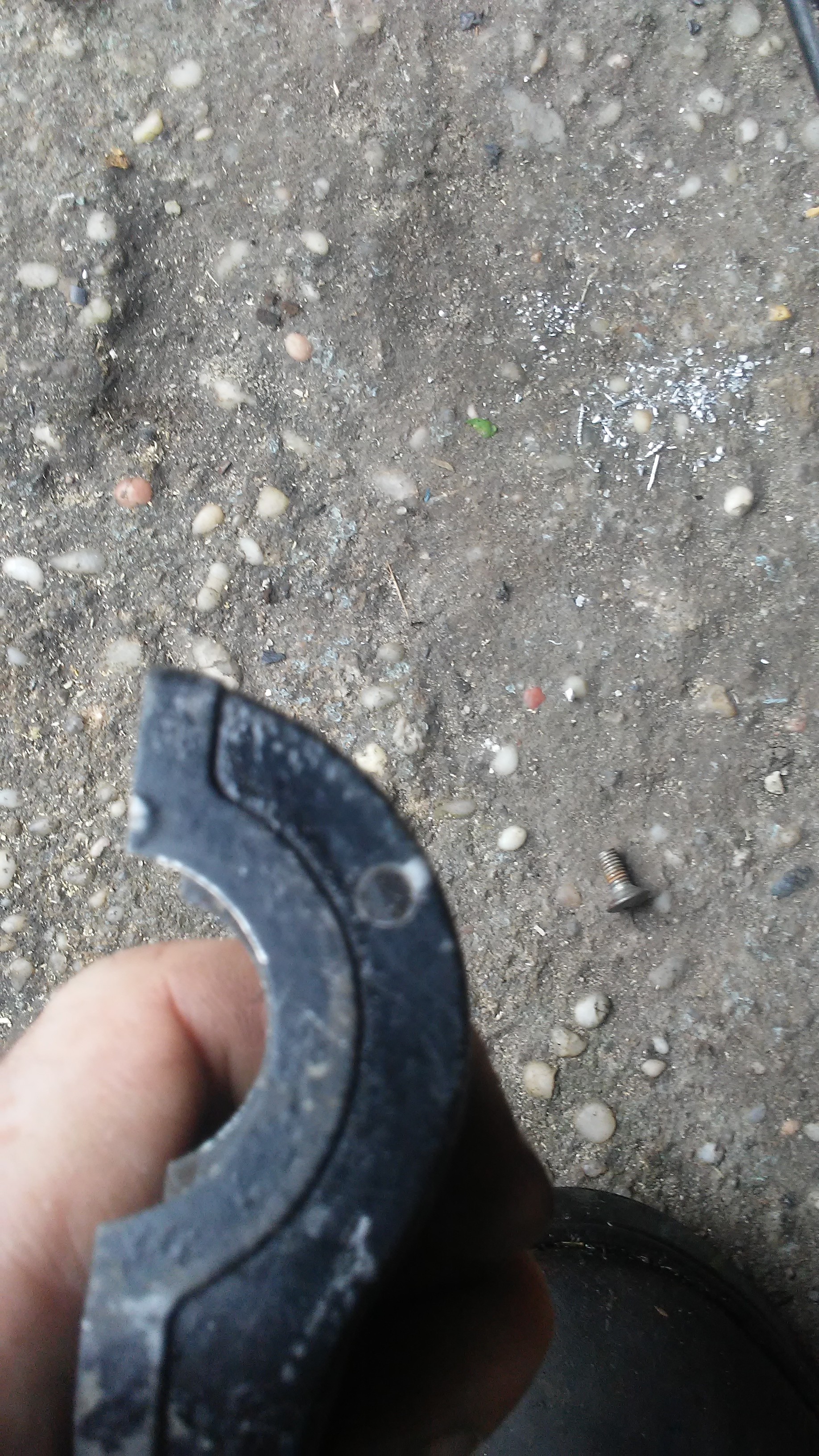 Then found a spare screw to tightly go through both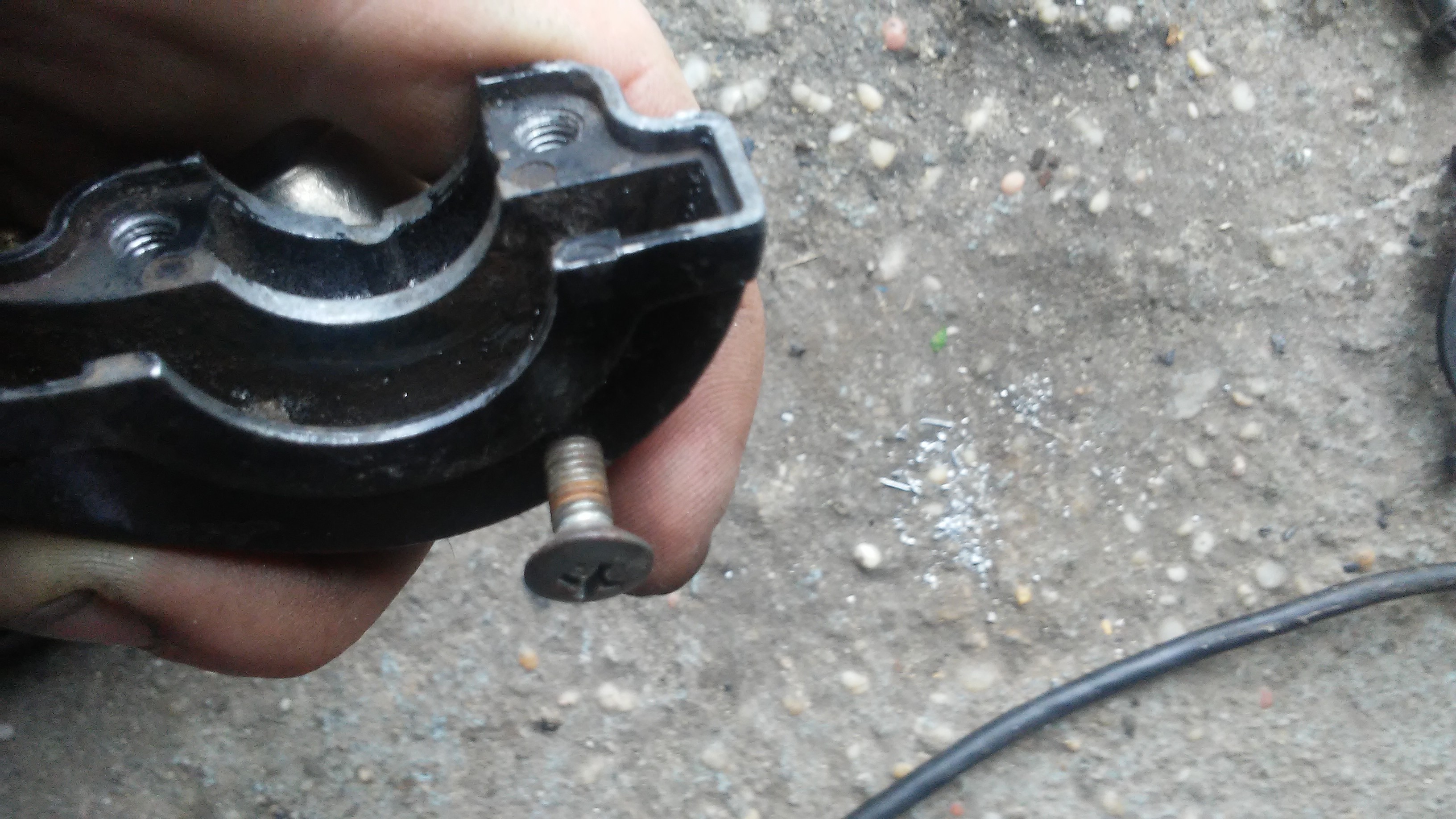 Throw a little adhesive on the side of the lock if you want a little added security that that sucker is staying out of the way of your grip. i used 3M Black Silicone Weather Stripping Adhesive (Gorilla Snot)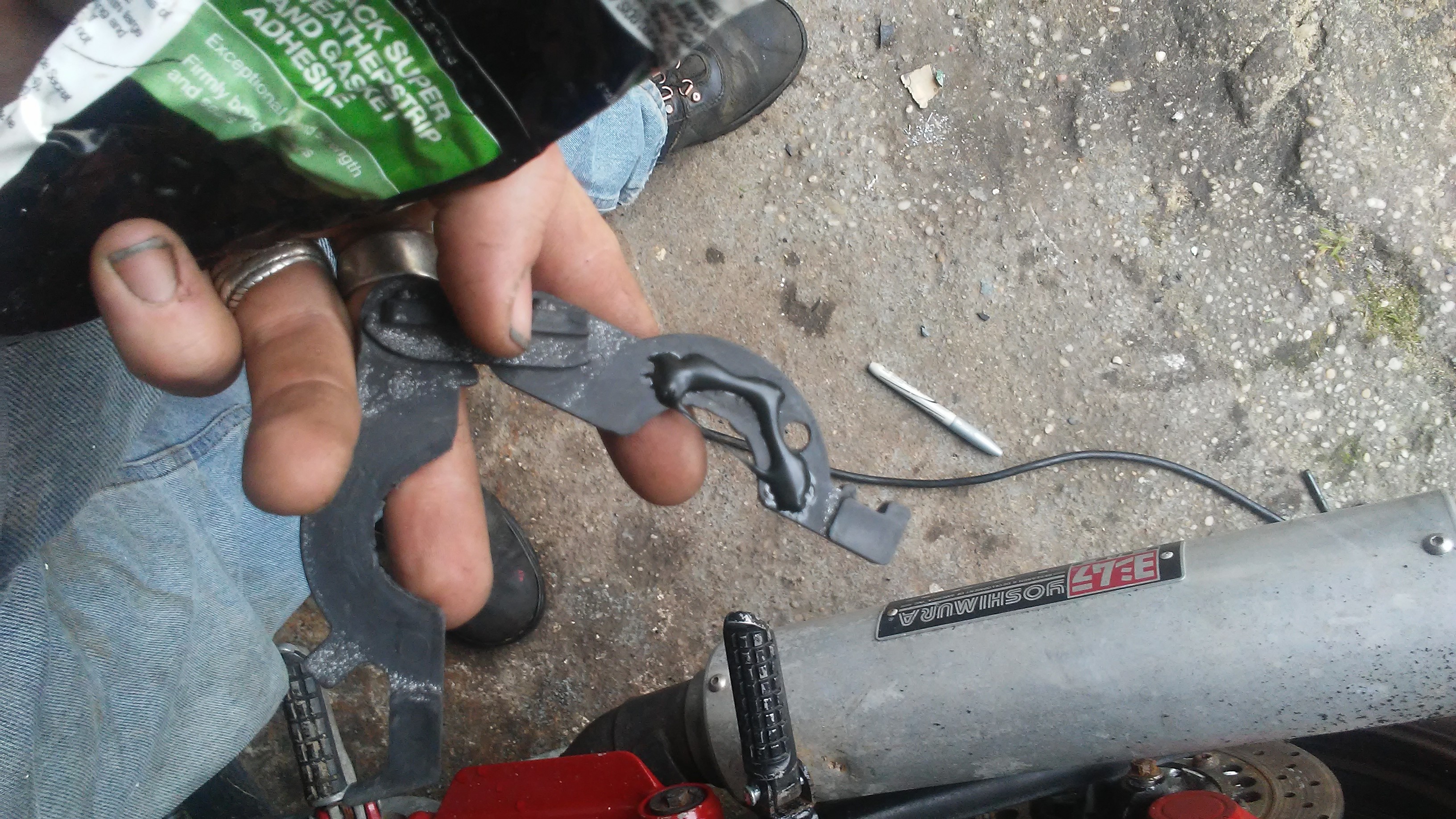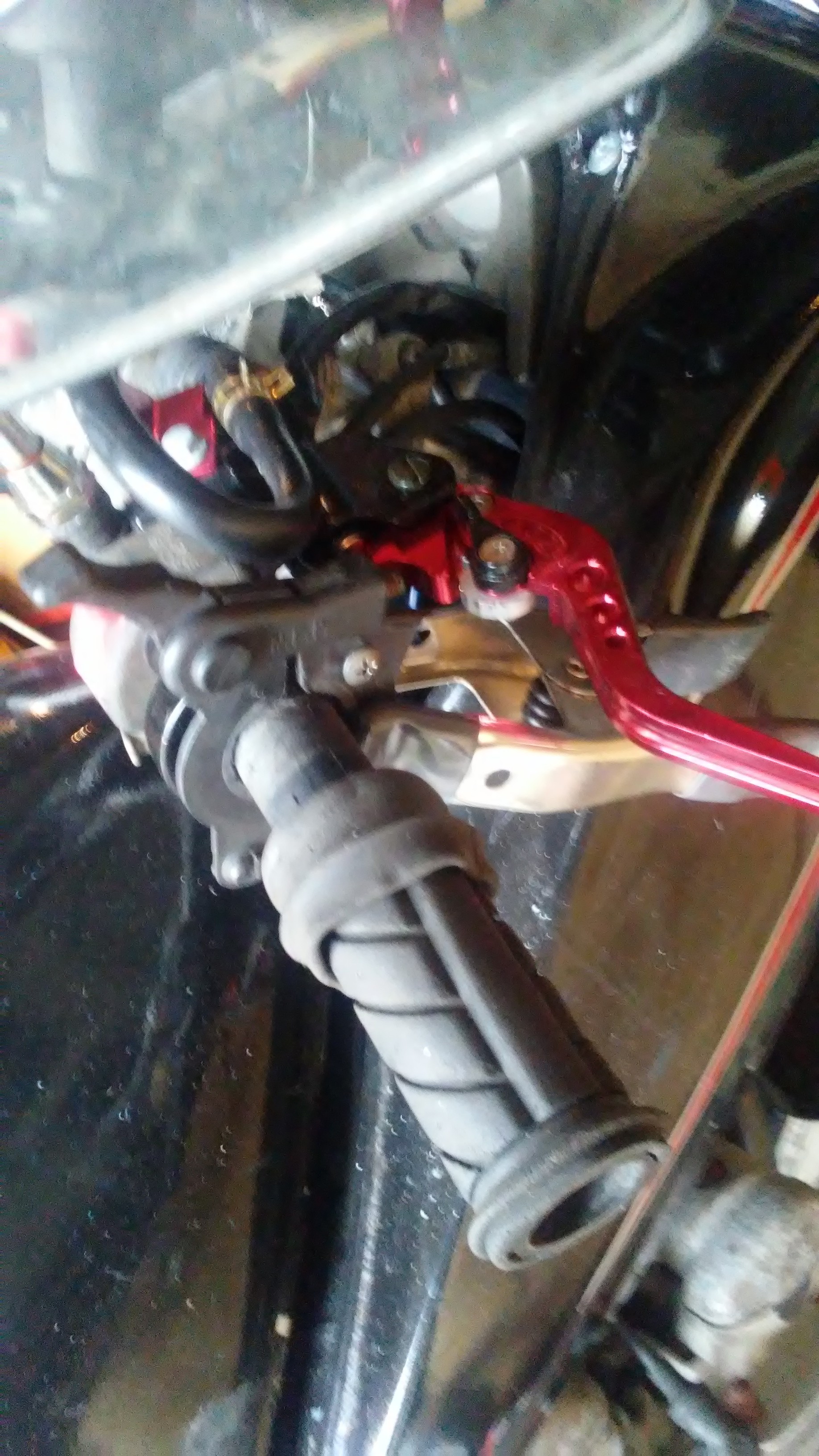 And obviously reassemble with the lock now mounted to the cable housing. You will need to put your grip on with a slight space to keep it from rubbing on the lock, but thats no different than doing the same thing with the housing.
When you put the latch on the top of the lock, you will see a set screw on the back that adjusts the tension of the clamp. Play with it a little and you'll get it set just right. I have mine set so when I use the lock it holds my throttle secure, and unless I hit hard bumps, or am HIGH up in the RPM range, its not going anywhere. I can actually take my hands fully off the bars to sit up, crack my back, fasten the helmet strap that I forgot, whatever. ***I AM NOT SUGGESTING THAT YOU CRUISE WITHOUT YOUR HANDS ON THE BARS*** (CYA) But yet if I have to, I can throttle down quickly in an emergency without having to undo the lock at the same time.
This is something that I highly suggest. Like I said, this was on my first bike..actually came on the bike from the P.O...and was so useful that I had to put it on this bike. HAD to...like do an oil change, tune-up, install throttle lock as soon as you got a used vehicle had to.
Sorry to say I dont have the equipment to show you how it works while riding, but trust me: its VERY useful. You can find them online for $17 to $26, depending on the site, and all-in-all it took me about 20 minutes to install. Longer 'till I could ride because I used the adhesive.
Cheap, easy, effective. That's the way I like it