I've been planning on doing some touring again, and it would be nice to get into some more isolated areas, possibly where there's not gas available within my bike's ~120 mile range. Figuring out how to carry extra fuel is an issue, since I don't want to shell out for Rotopax or the other kind of pricey systems out there. It's preferable to have extra fuel somewhere outside the saddlebags, because 1.) if I ever do need it, I won't want to root around in my bags on the side of the road and 2.) I don't want my clothes and food and stuff to stink of gasoline if/when it vents or spills. I've been brainstorming on this problem for a few months now and picked radare's brain on it a little, which is a good way to solve a problem quickly. What I ultimately came up with is a couple ABS tubes with cleanout caps, mounted to my ammo can with river straps.
I picked up a few mending brackets and the associated hardware because I couldn't find small strap brackets at Home Depot. This was probably cheaper and will work just as well.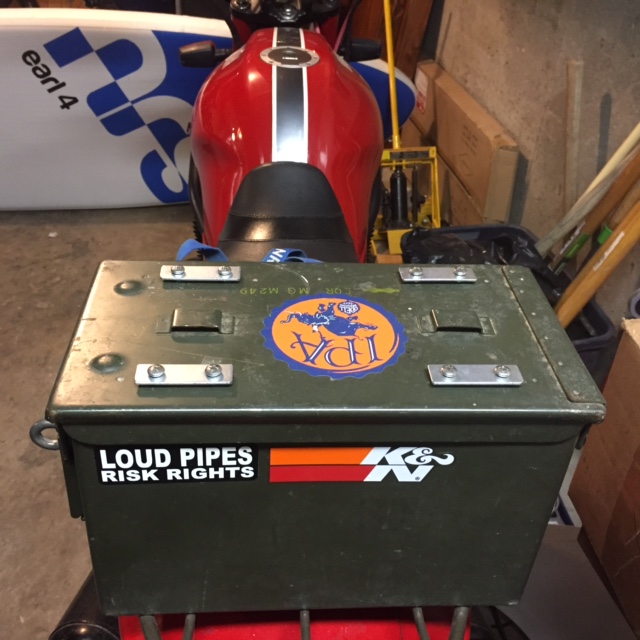 With a nut in between the bracket and the lid of the ammo can, there's enough clearance for the river strap. I siliconed the holes inside the lid around the bolt and washer.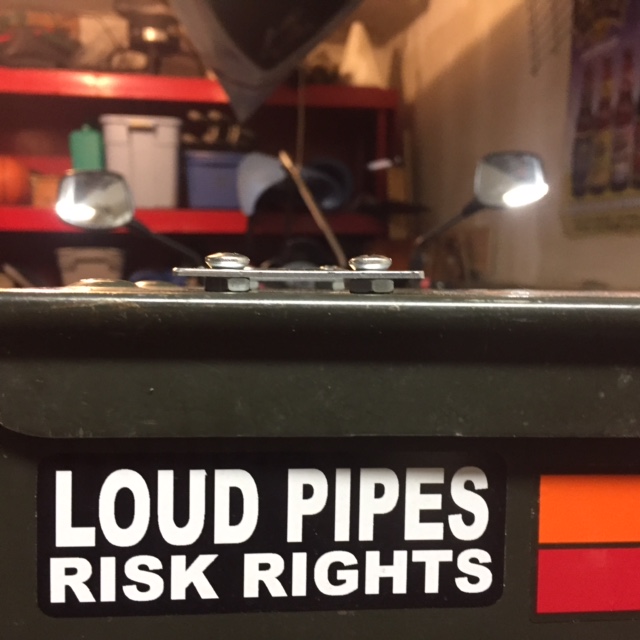 The brackets could be used for anything when I don't have the fuel tubes mounted.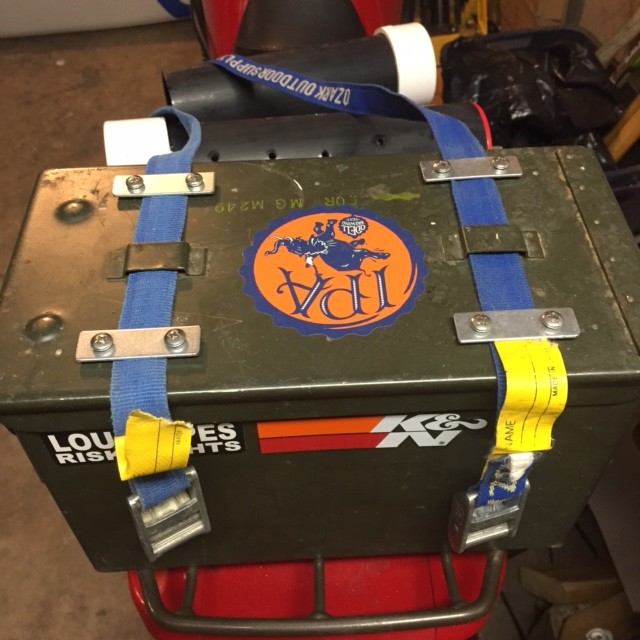 The tubes are 3" ABS with a flat end cap. With the cleanout cap in, there's about 10.5" inside, which should be plenty of room for any fuel canister smaller than a 1.0 L MSR can (those are 3.2" in diameter and I didn't want to deal with 4" tubes). The tubes are cross drilled to allow any venting gas to escape, and keep air flowing so the internal temperature isn't too crazy in the desert in the summer. Any excess space will be stuffed with rags or foam or something.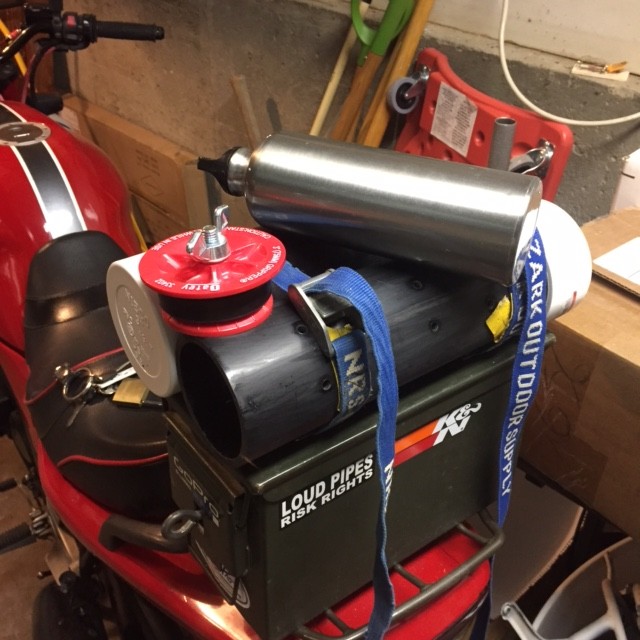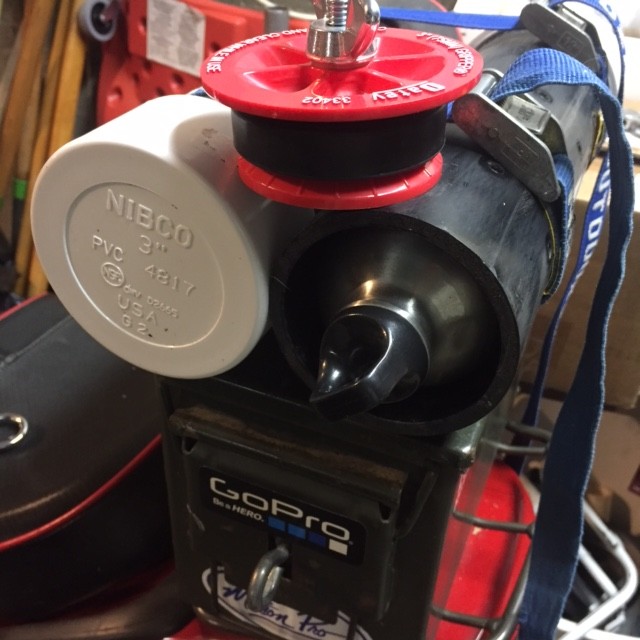 Lid still functions just fine with them in place.