I bought a handlebar mount cell-phone holder and it arrived today. I bought it from
Shark Motorcycle Audio
and it cost me $24, shipped. It clamps to the handlebar with a quick-release type clamp and then holds onto the phone with adjustable ears which are gear loaded to stay closed.
Since I already have a TomTom Rider which I absolutely love, I really don't have much reason to mount my cell phone to my bike. I bought this mount to hold my point-and-shoot camera in an easy place so that I don't have to keep digging it out of my bag when I stop for photos. We'll see how it holds up.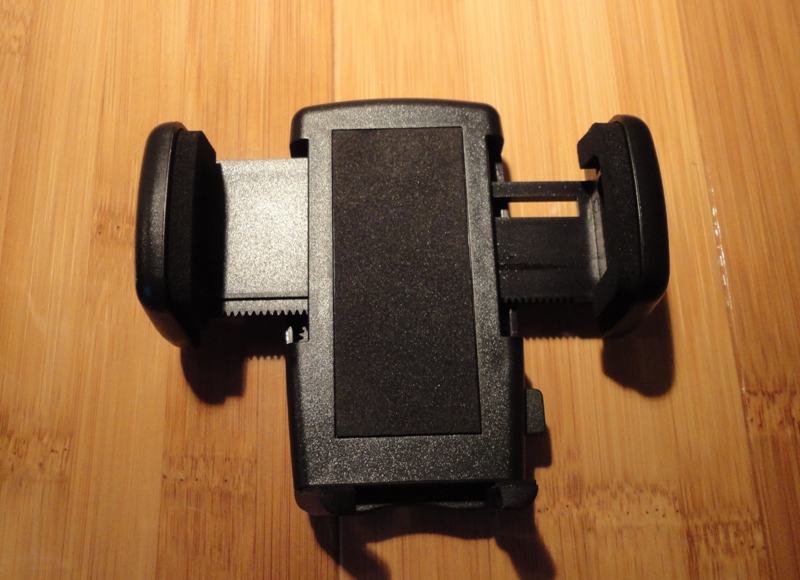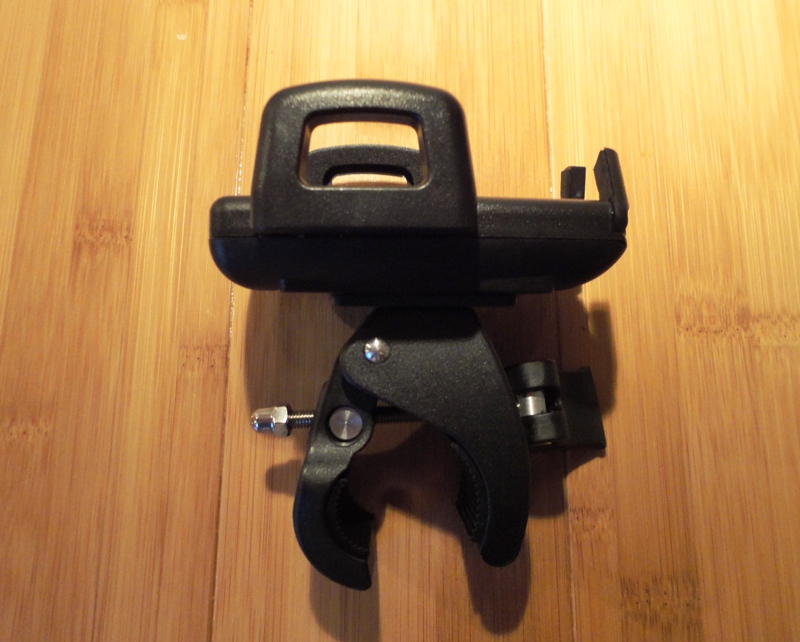 All points which contact the phone are padded and there is a quick release button on the side to release the phone. There are two adjustable feet which hold the bottom of the phone so you could plug in a charger. The clamp seperates from the holder for easy removal.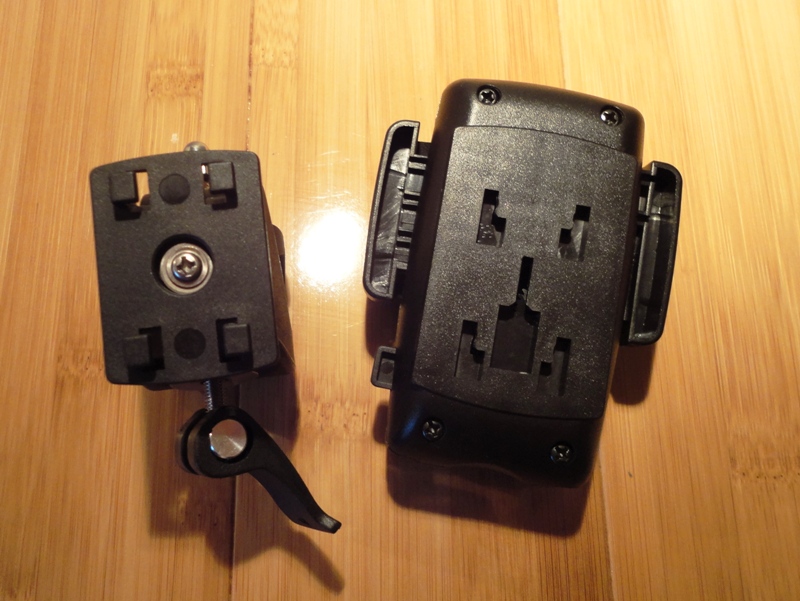 Here's a picture of the mount clamped onto the bars of my xj: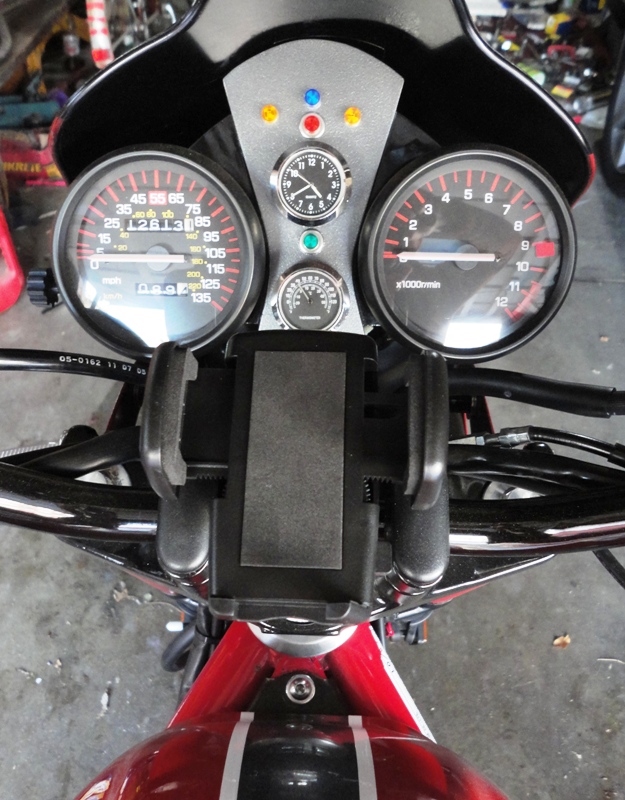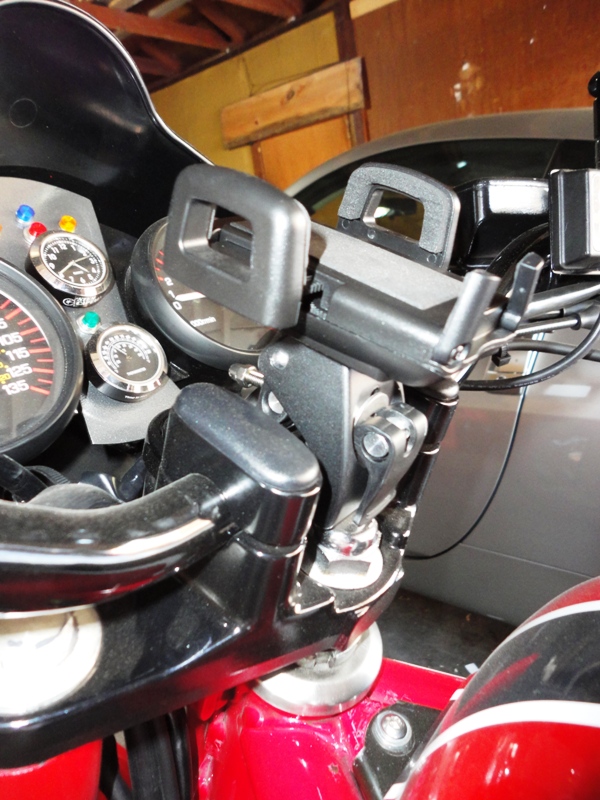 And with my droid fitted: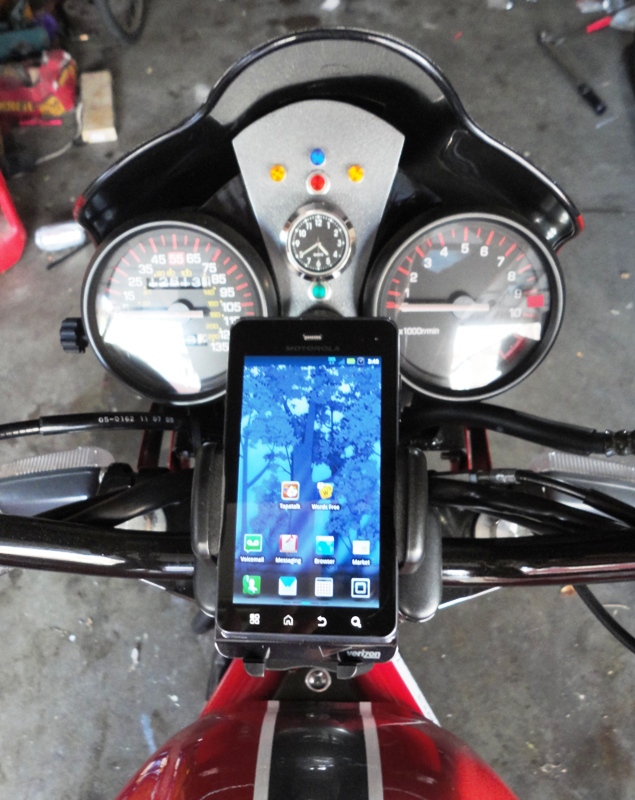 The clamp will grasp anything from about 1/2" in diameter to about 1 1/2" in diameter. For testing sake, here it is clamped to the BMW's bar end: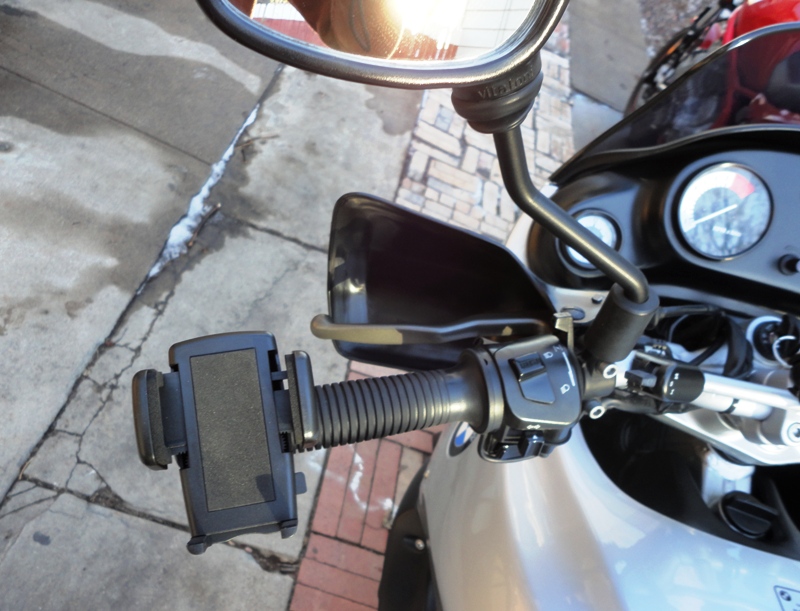 The mount seems to be fairly well made. The plastic feels stout, the rubber padding is well secured and the hardware is stainless steel. The attachment of the mount to the clamp feels a bit finicky, though, and I might consider gluing it for permanent use.