Lookin' Around

Posts: 62
Joined: Thu Jul 11, 2013 1:56 pm
Region:: mid wales united kingdom
Motorcycles:: 1997 600 diversion s
Location: Newtown mid Wales
How do matey supprised to find you here

Lookin' Around

Posts: 70
Joined: Mon Aug 05, 2013 4:37 pm
Region:: Illinois
Motorcycles:: 1993 Yamaha XJ 600 Seca 2
Location: Peoria/Bloomington, IL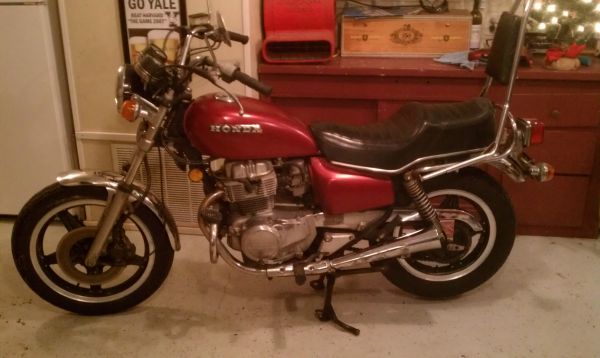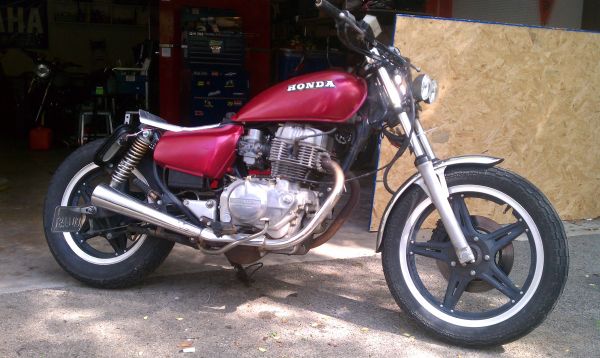 I have only owned one bike previous to my XJ. this was my starter bike the old 81 Honda CM400t chopped. Ran great sold it to kid just starting out last year. probably still scootin around out there in northern IL somewhere. he was going to finish the bobber project.
Lookin' Around

Posts: 40
Joined: Fri Feb 22, 2013 3:14 pm
Region:: kent
Motorcycles:: too many
Hey sidewinder

ive been lurking since xj number 1

little late but just an update :D
still have the red xj 600s..
since posting this ive owned a honda cb1100 x11 and i now own the xj and a vfr 750(which is up for sale and looking to replace it soon)
thats 2 more for the list soon to be 3 lol.
Lookin' Around

Posts: 40
Joined: Fri Feb 22, 2013 3:14 pm
Region:: kent
Motorcycles:: too many
little update to the count

since the post its been
cb1100x11
another xj600 x2
vfr750
gsx600f
ntv 650
fazer 600 x 2
cbr 929
cb250 rs
drz400
vtr 1000 firestorm x2
13 more bikes to add to the list