So my wife and I are moving to Cambodia for 2018, so I have to get rid of all my spare parts and empty out my garage (not selling the XJ though). Here are all the parts that have that are ready to ship. I am listing the prices here not including shipping unless otherwise stated. Shipping included assumes continental US only. I can combine shipping where possible. All parts are located in 02472 (Boston, MA). Local pickup is great as well.
I have some other random parts that I'll be posting up here as well later. You can see alot of these parts on my bike at various stages of my project thread, linked in my signature.
If you want to buy the complete FZR or XJ front end, you will get a discount. If I've listed a price that's expensive, let me know. I'm trying to offer these for just under what ebay has them for, including shipping, so let me know if I've gotten a price wrong.
XJ Rear Turn Signals $20 shipped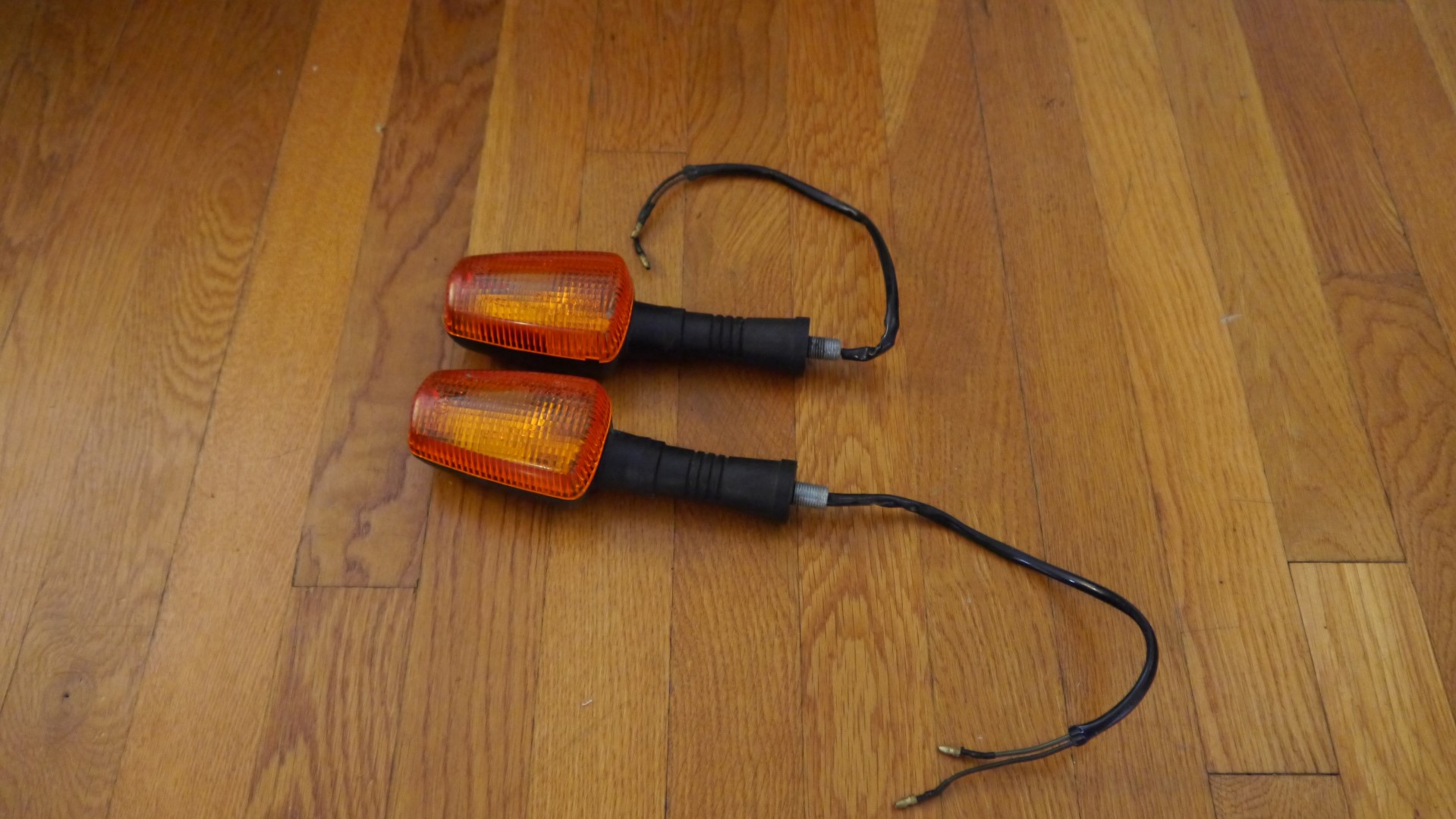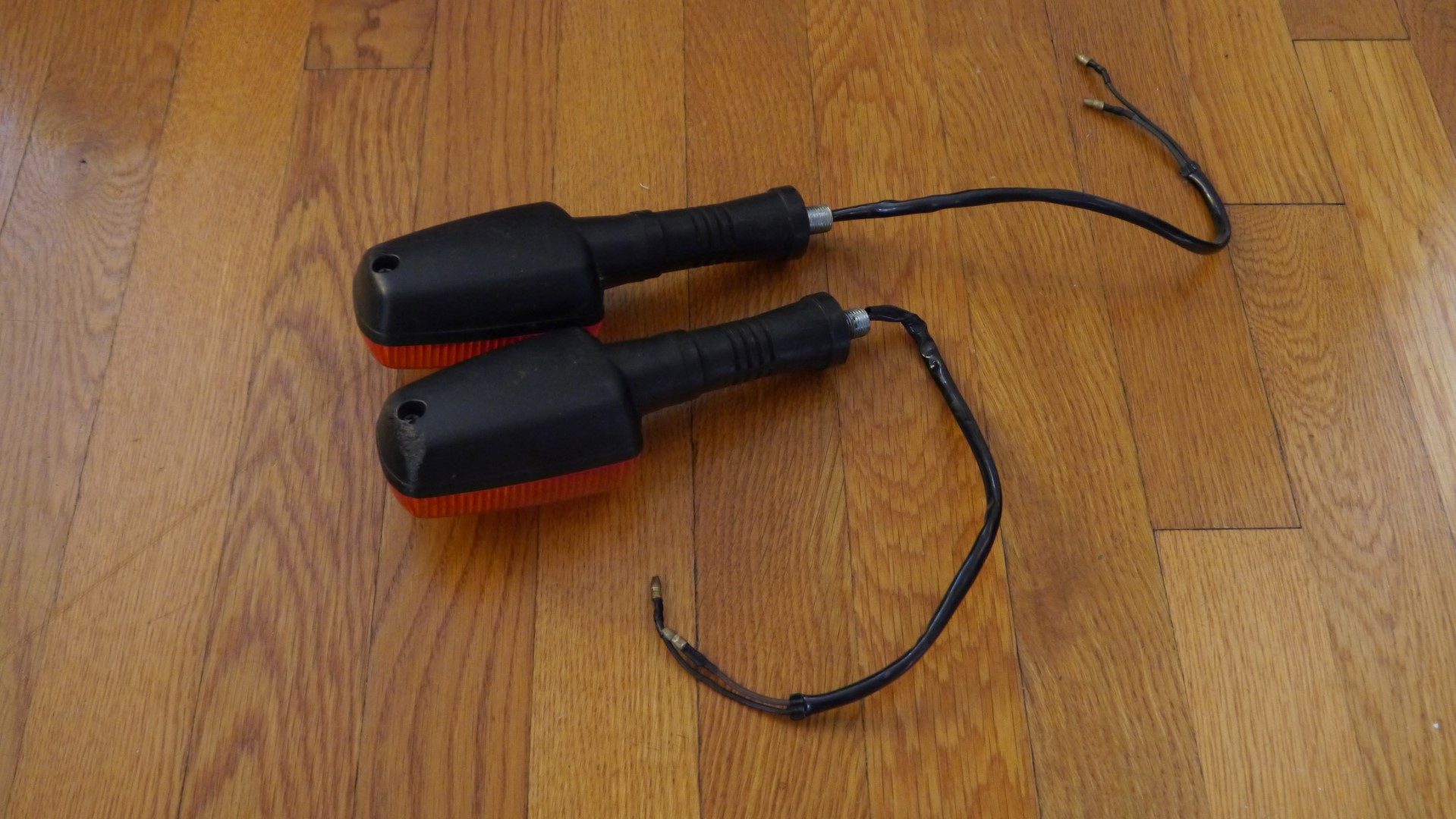 XJ Front Turn Signals $20 shipped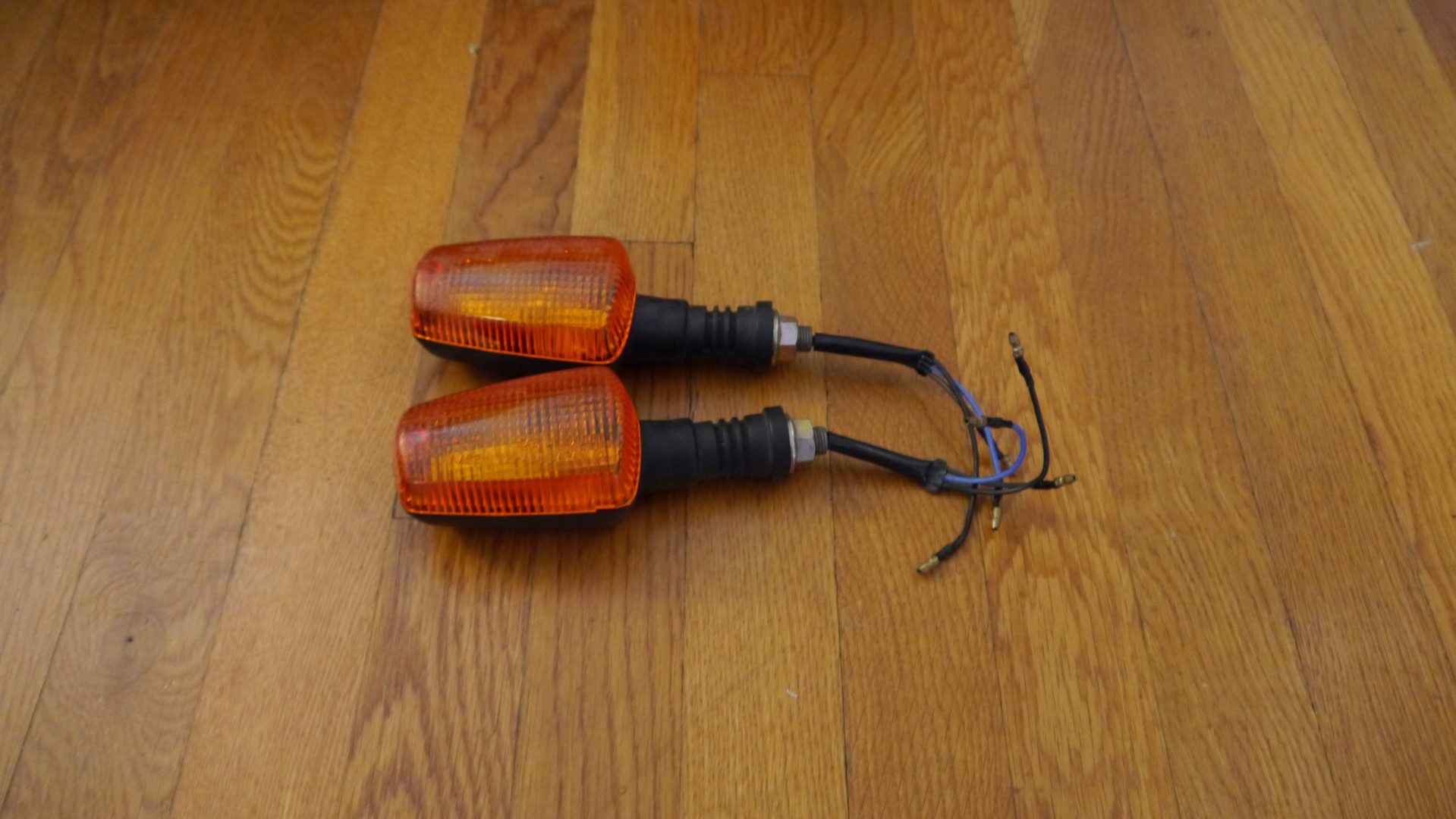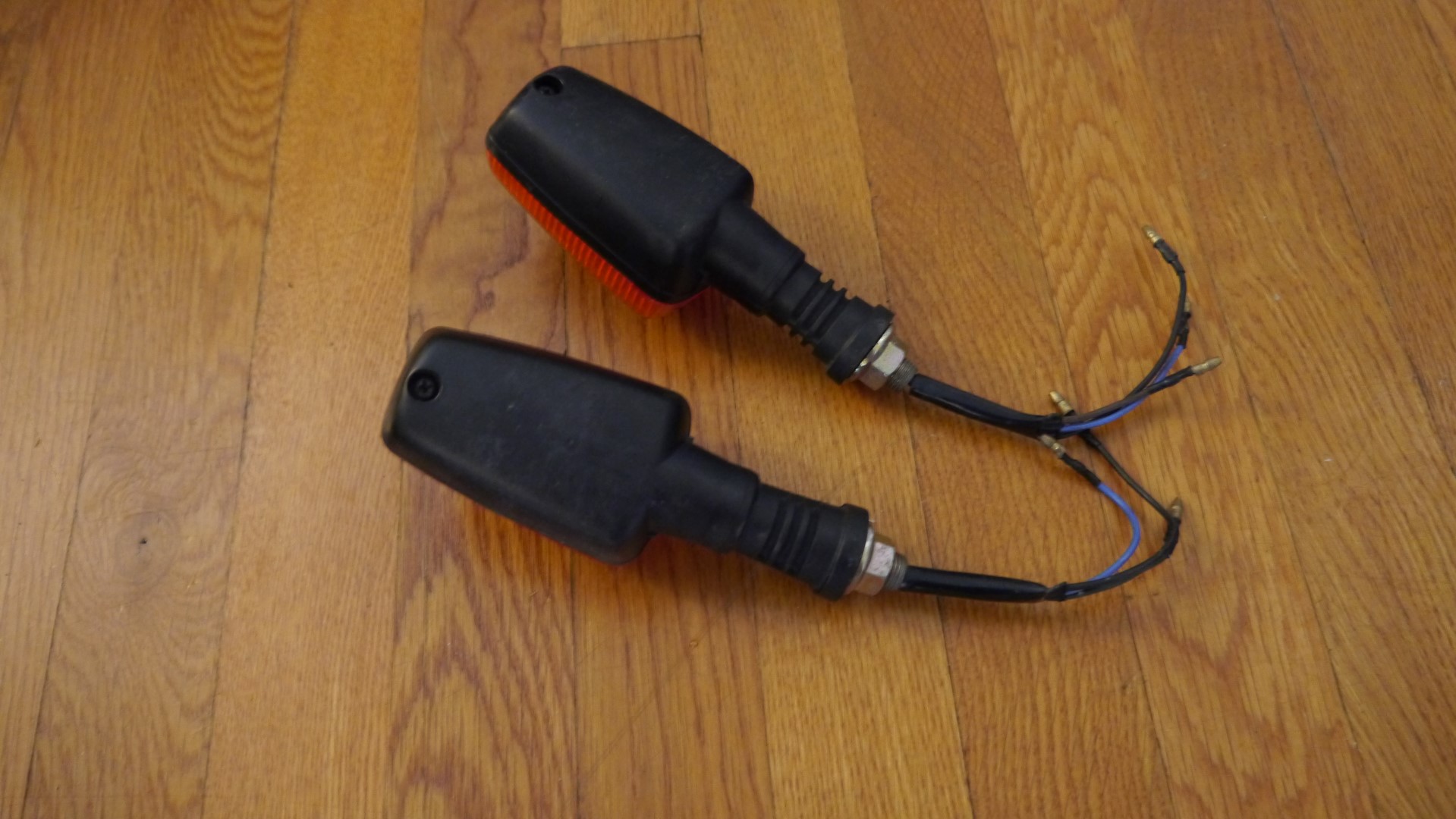 Throttle Tube and grips (FZR) Free included with another purchase, otherwise $10 shipped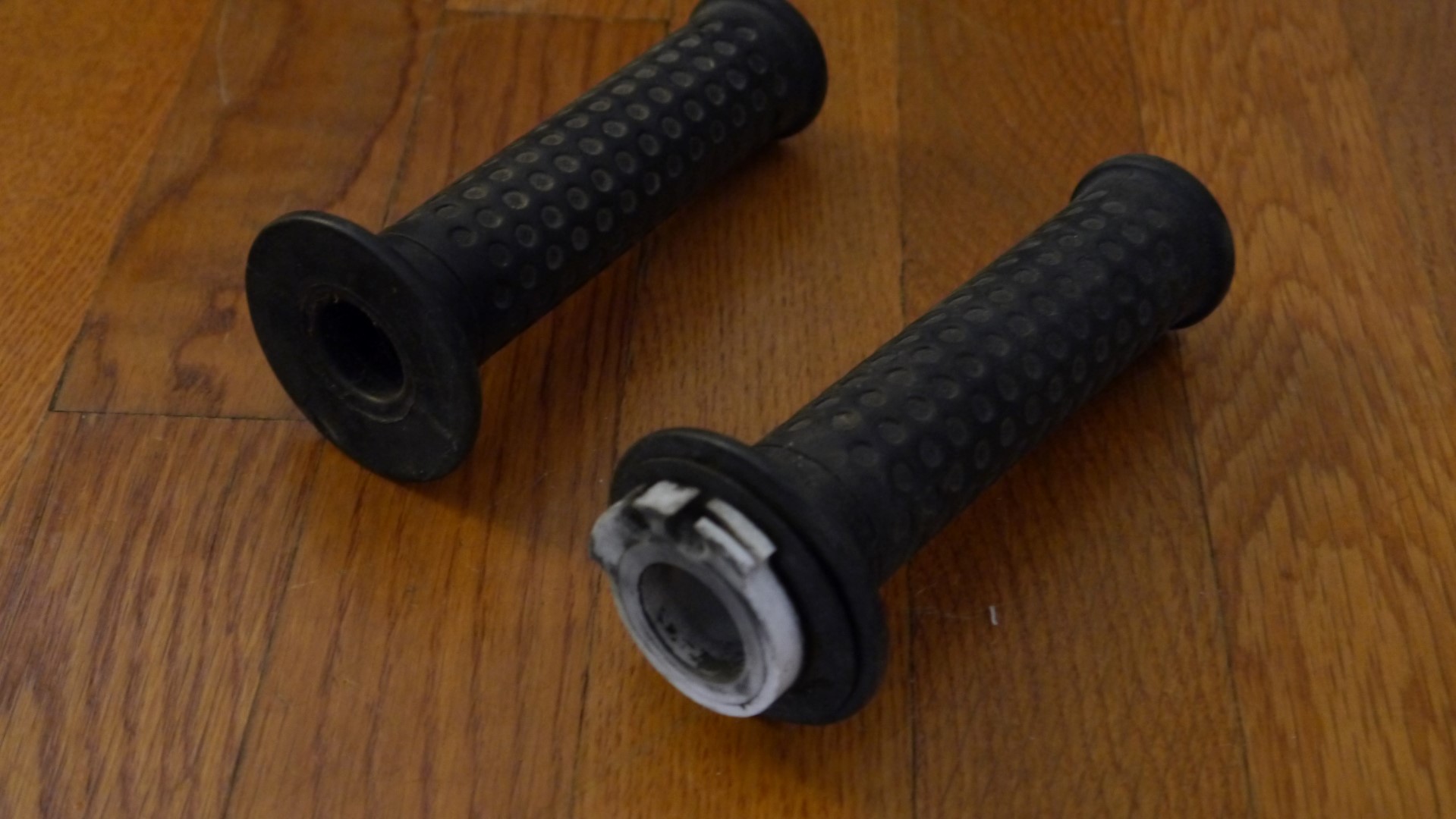 Wheel reflector (I think from the XJ) Free included with another purchase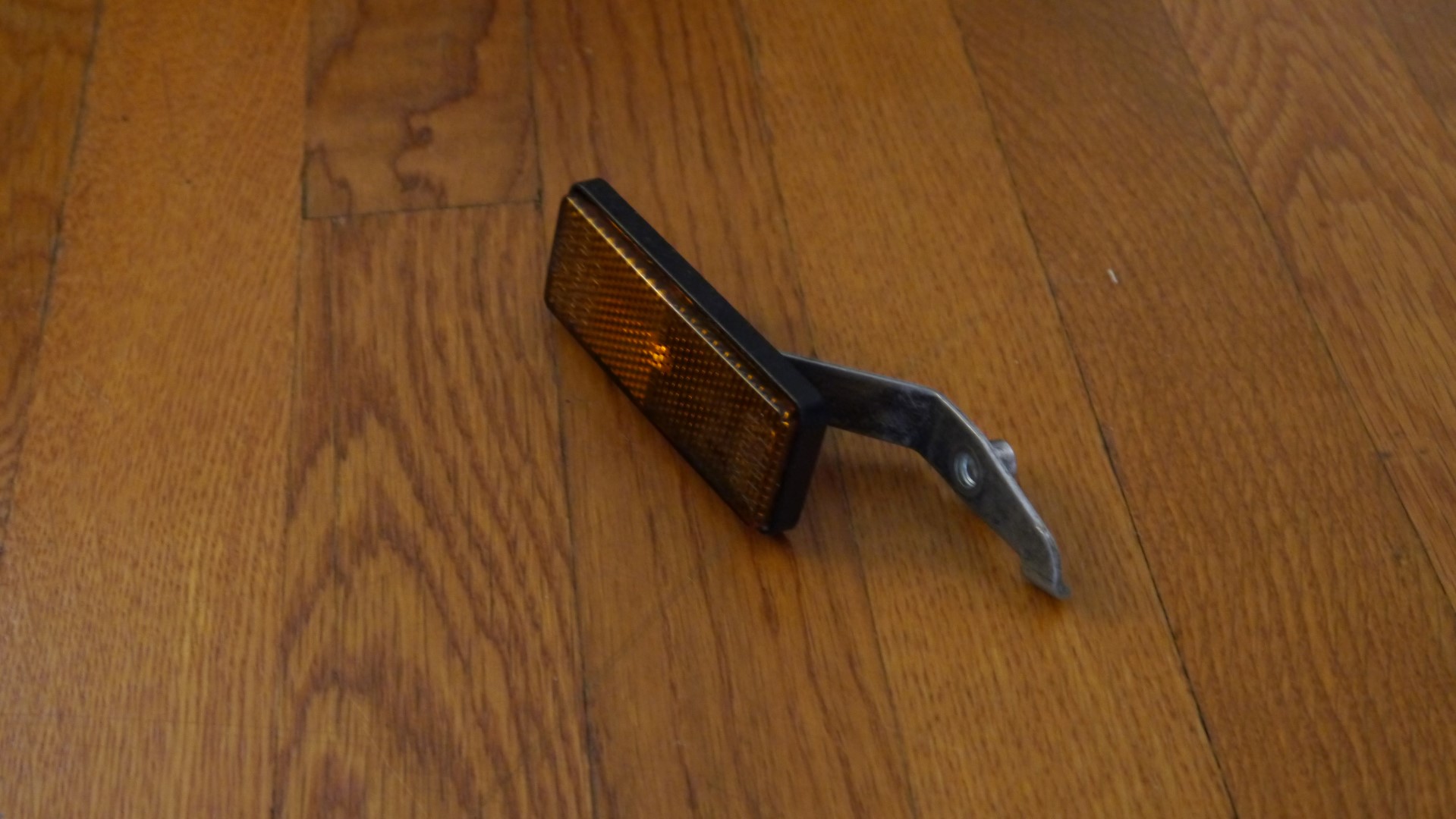 XJ Mirrors, some rash - $30 shipped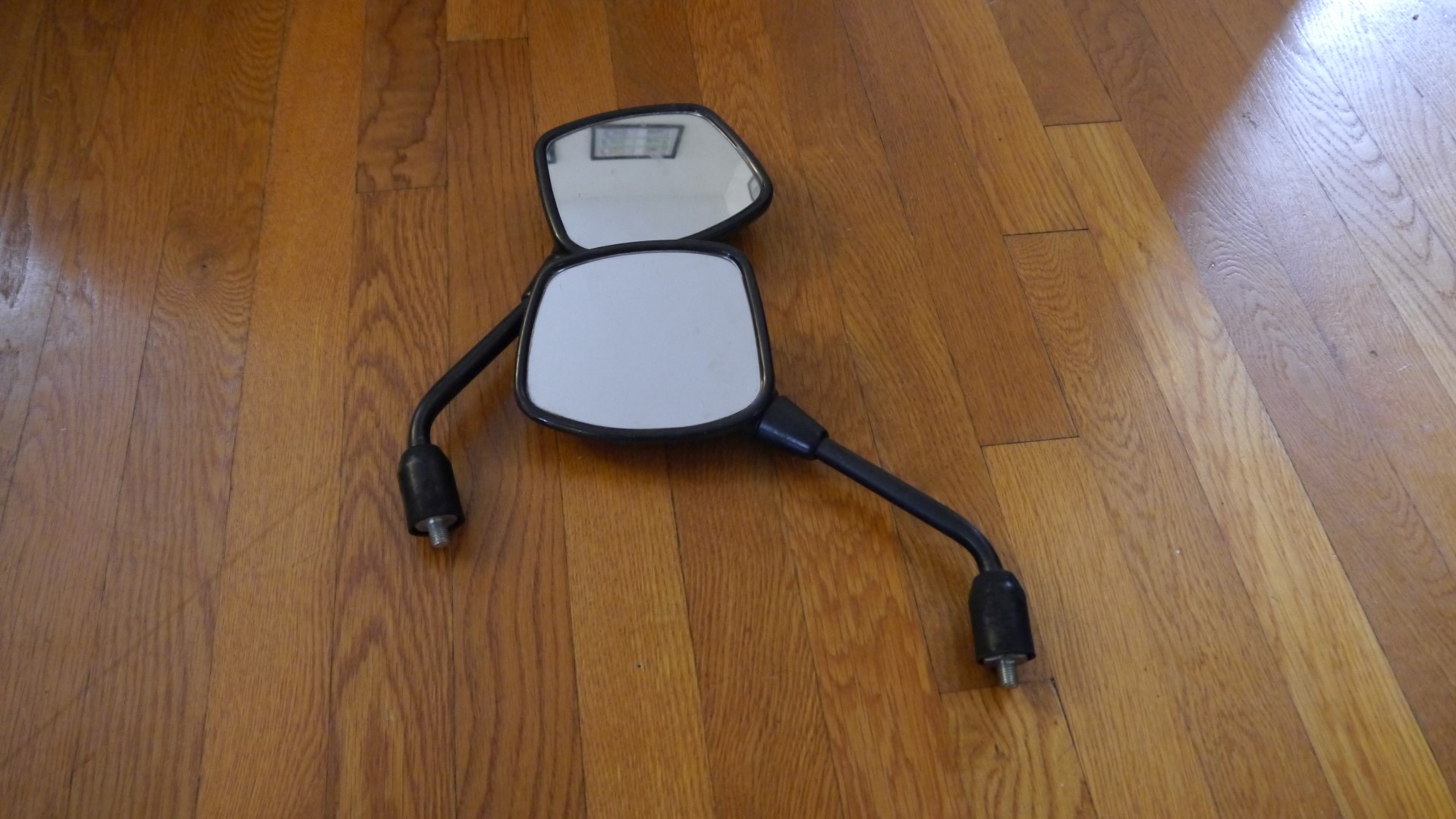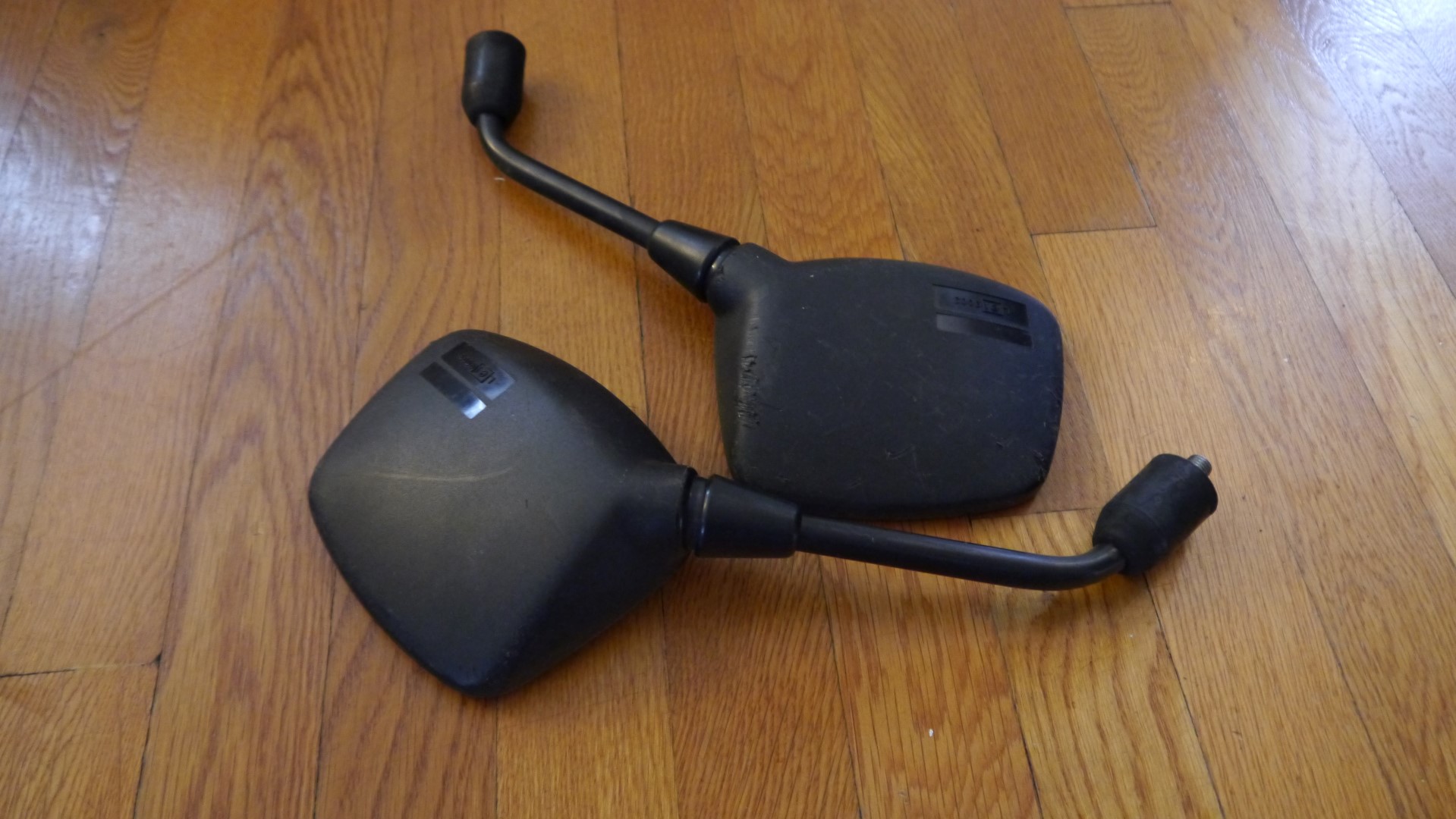 FZR Lower Triple, No steering tube - free with another purchase, or just pay shipping +$5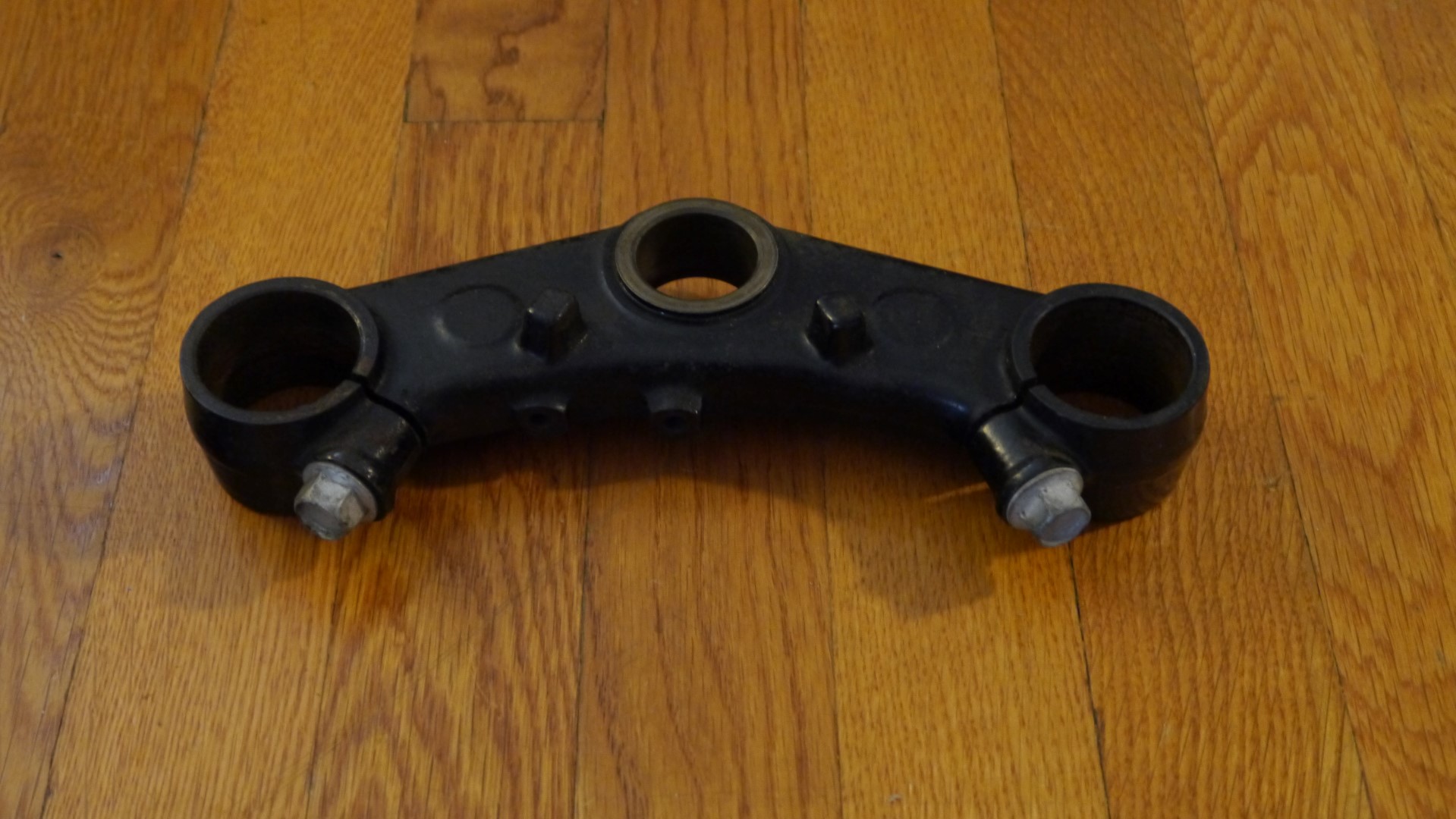 Fork tube clamp, 38mm - $20 shipped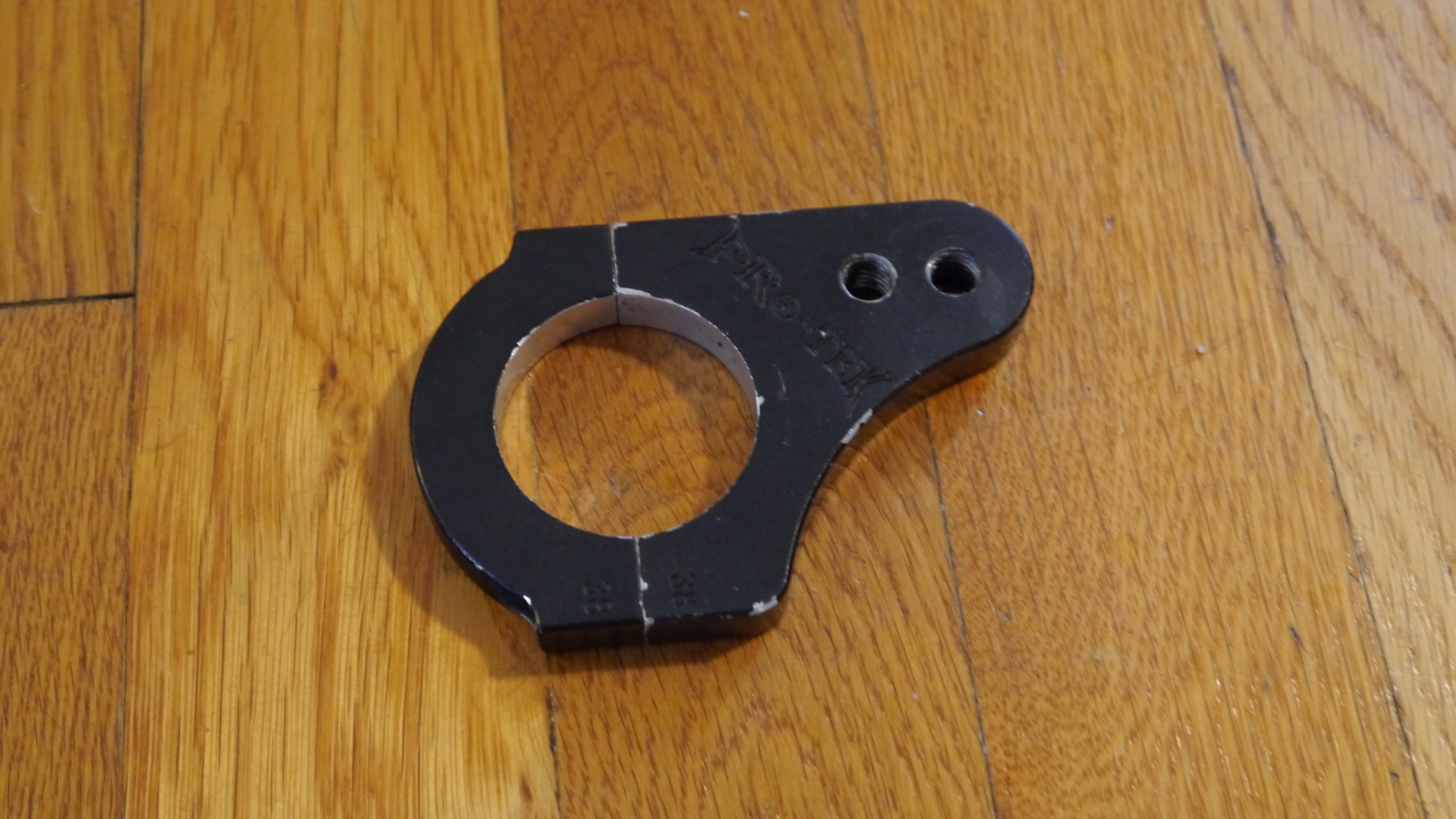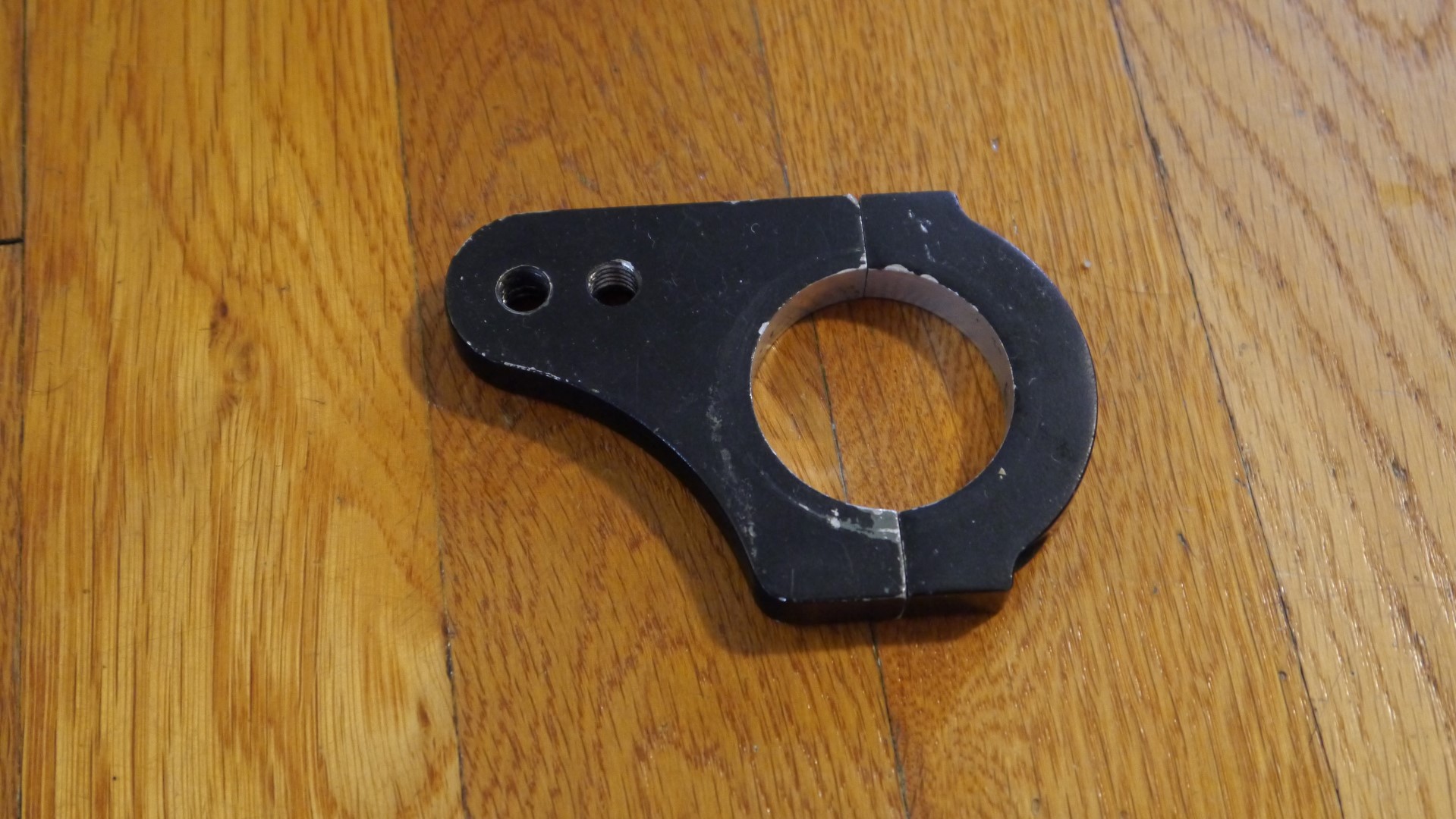 FZR Top Triple - $30 shipped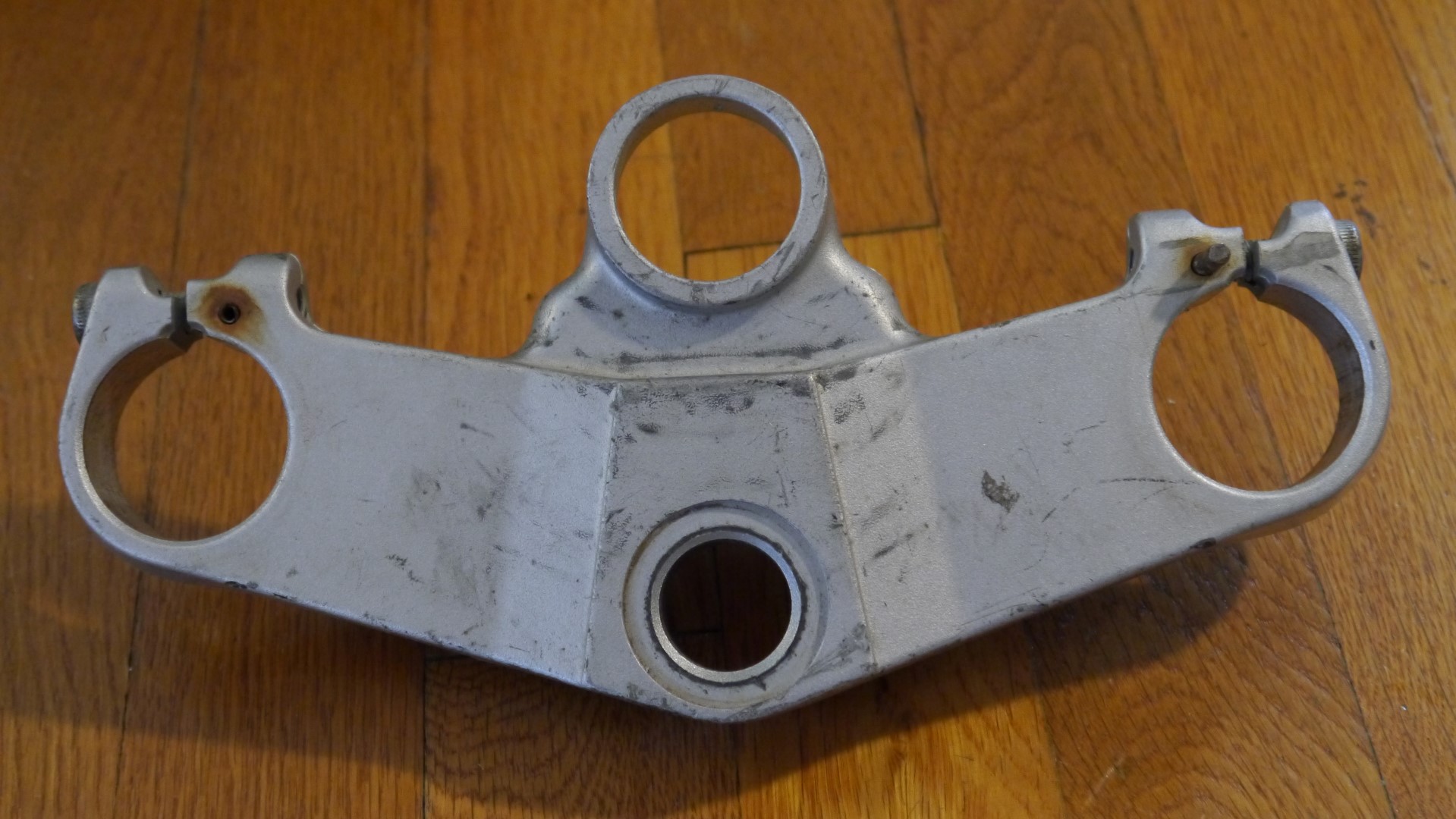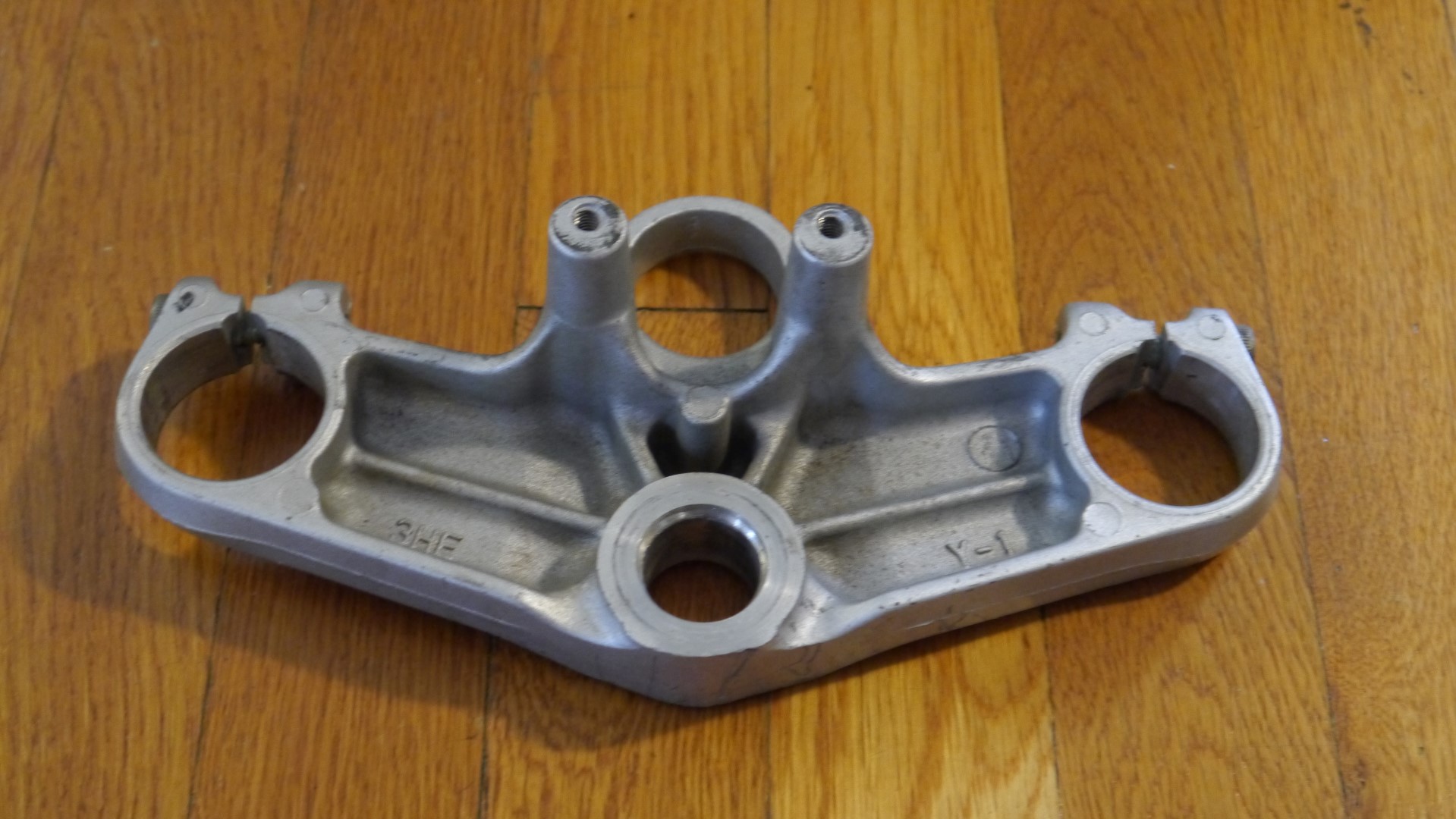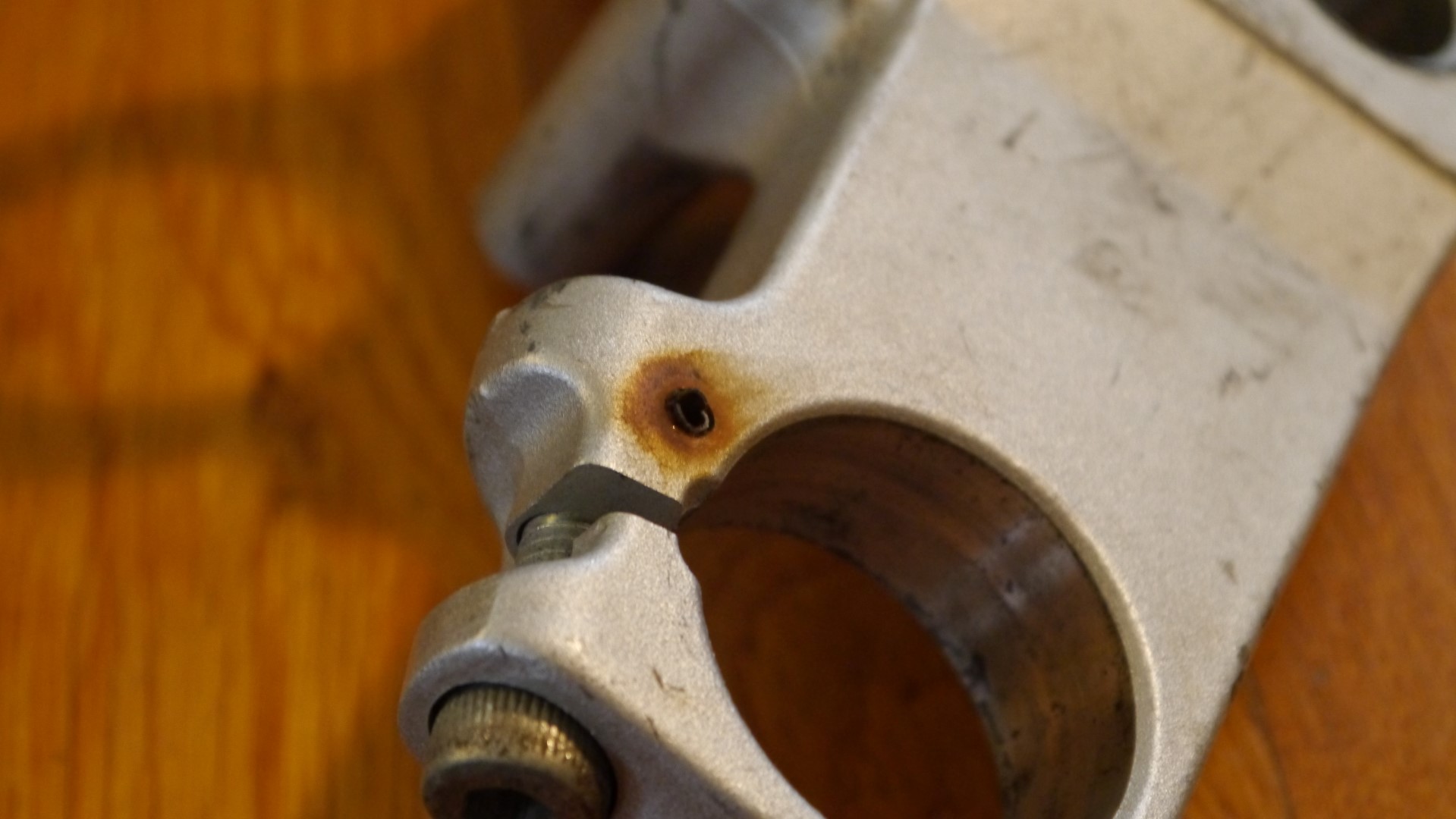 XJ forks with brake caliper and brand new pads - $50 + shipping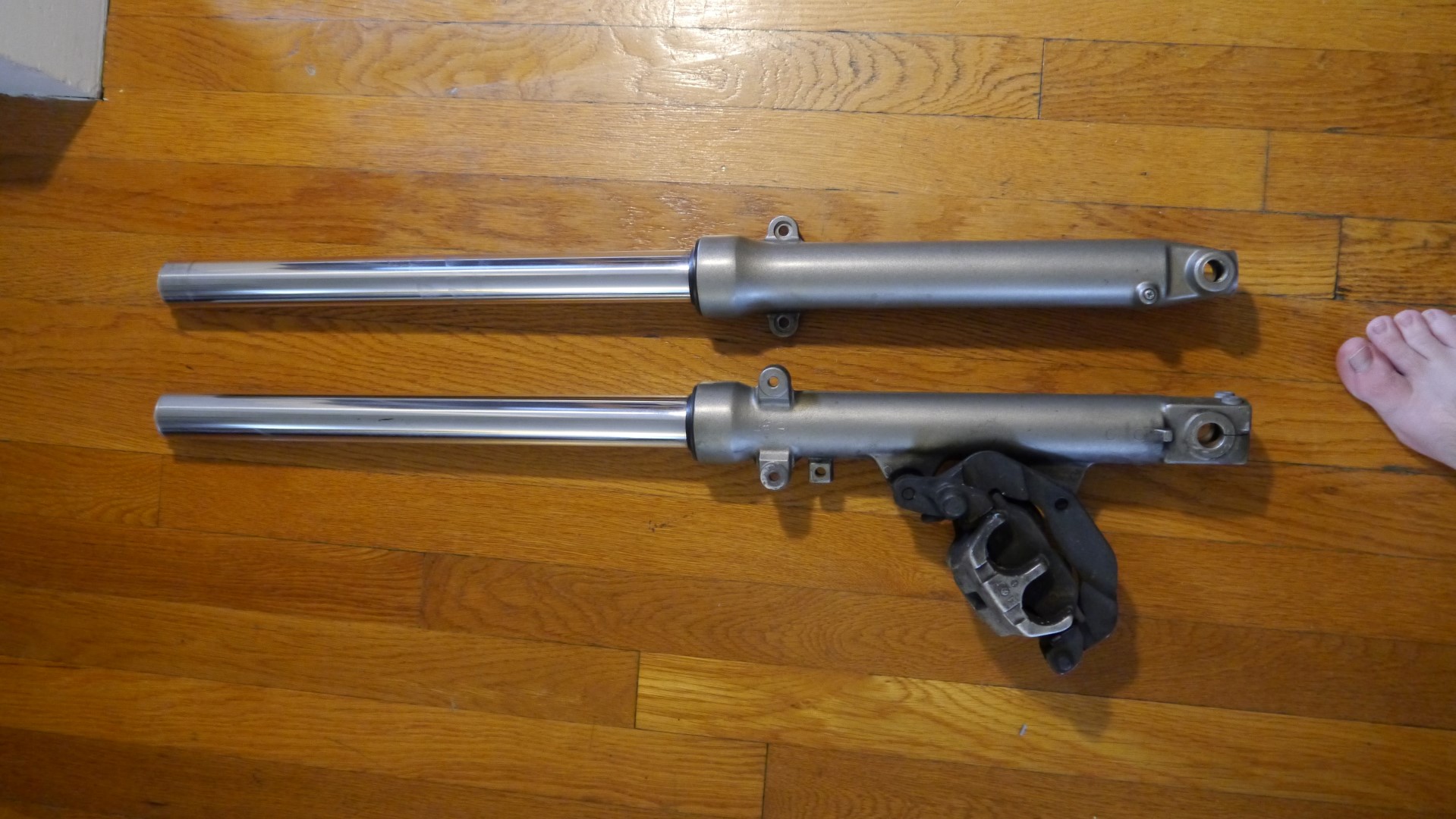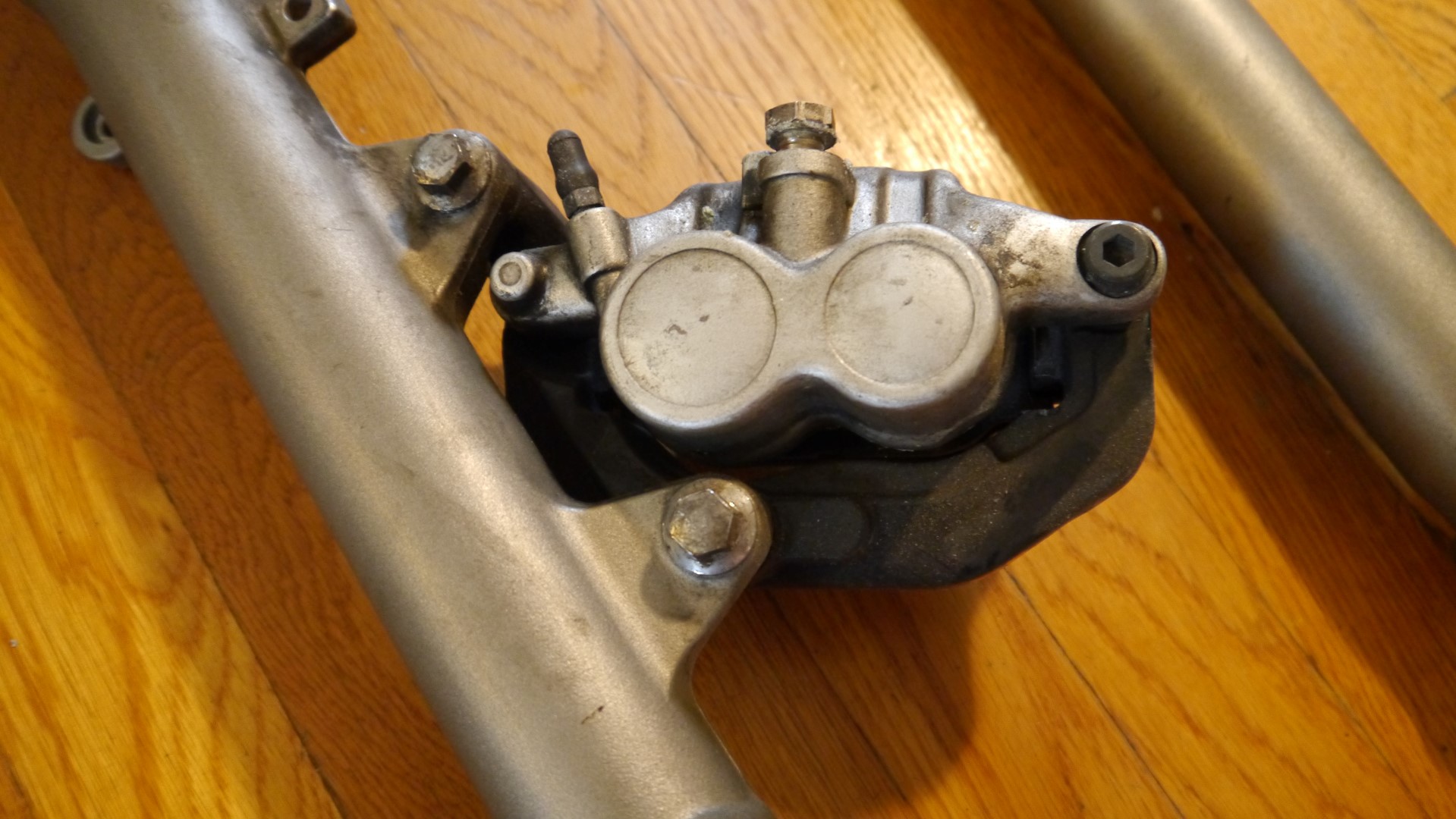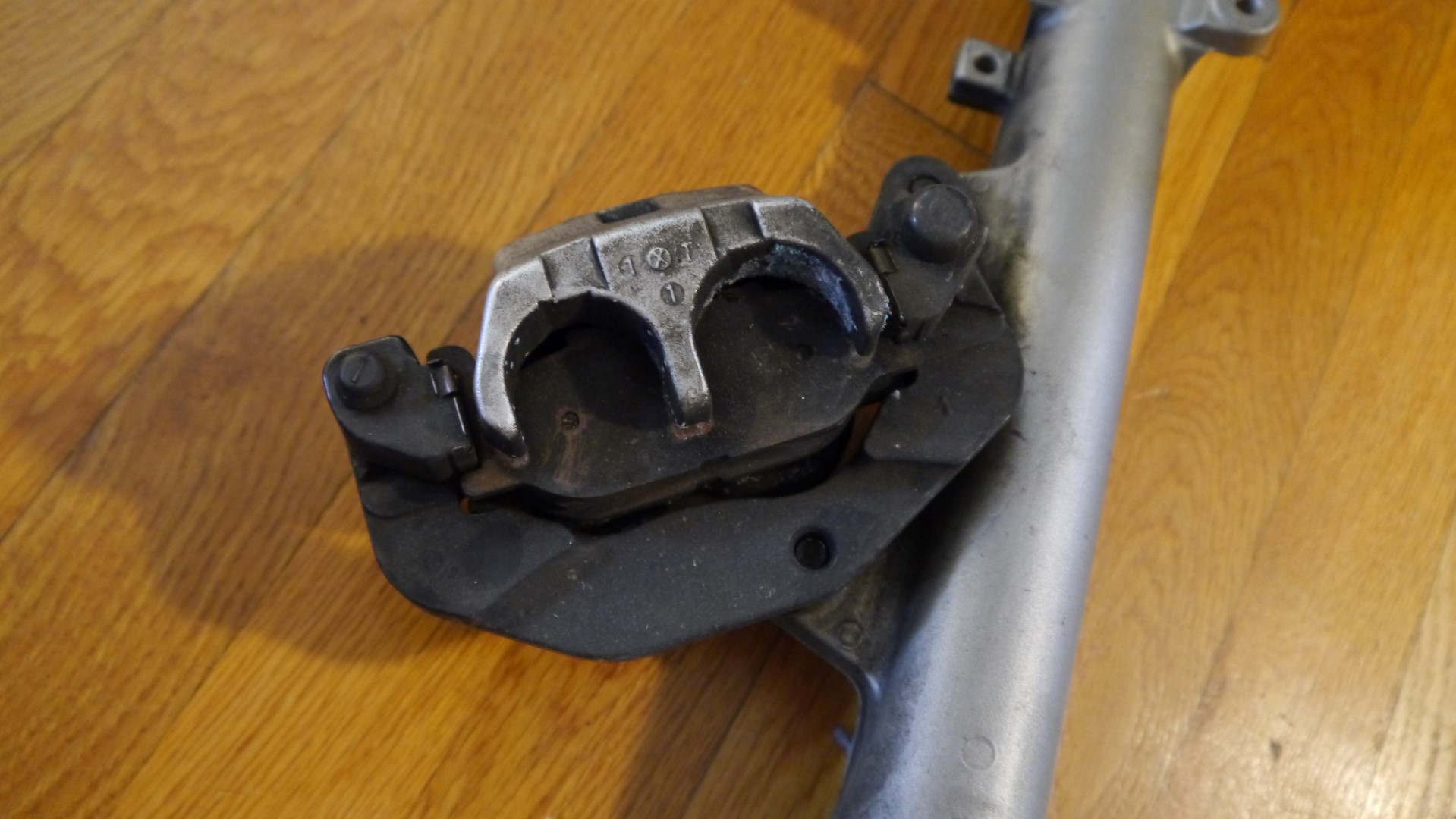 XJ shock - $30 shipped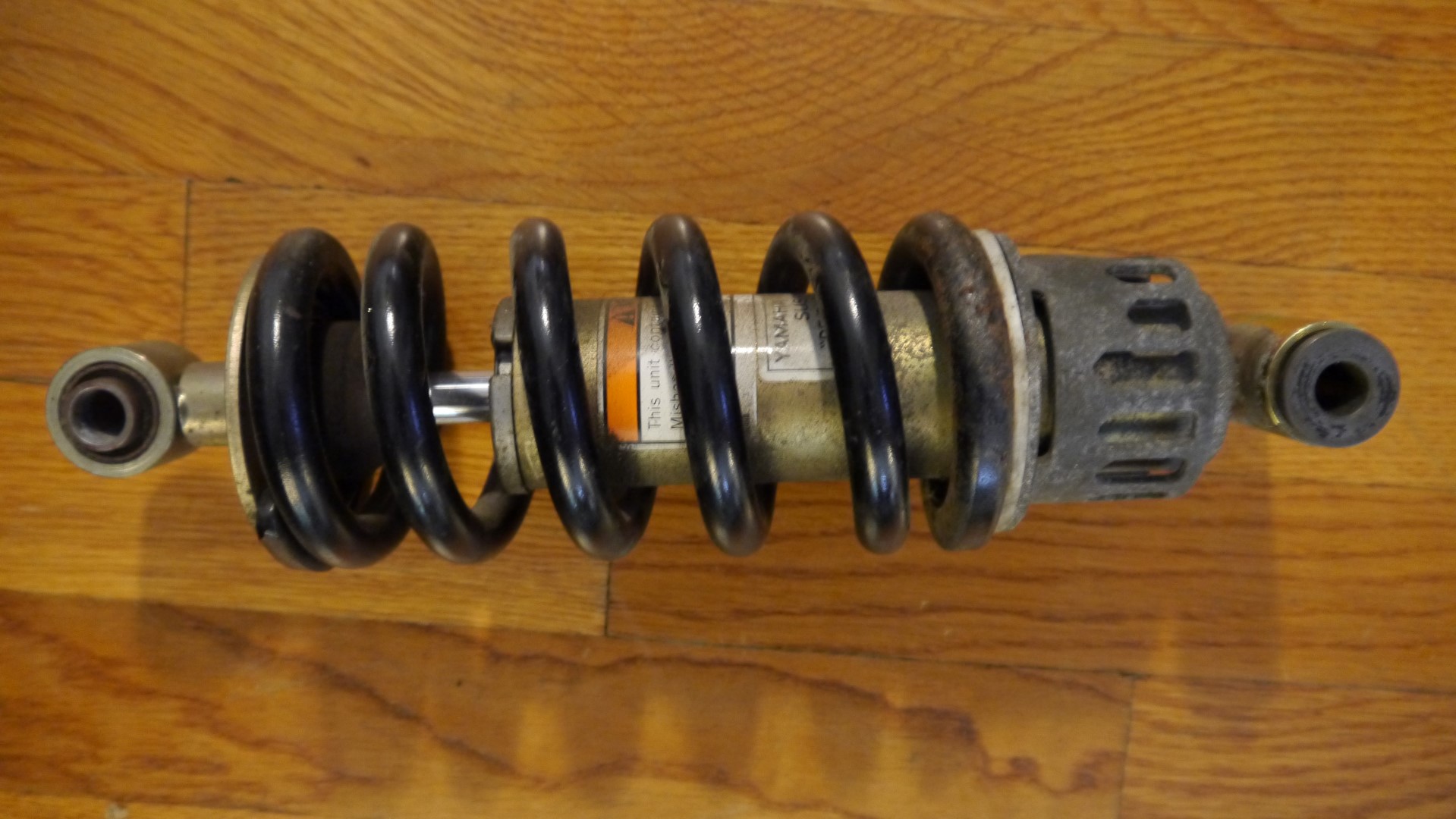 XJ Top Triple - $40 shipped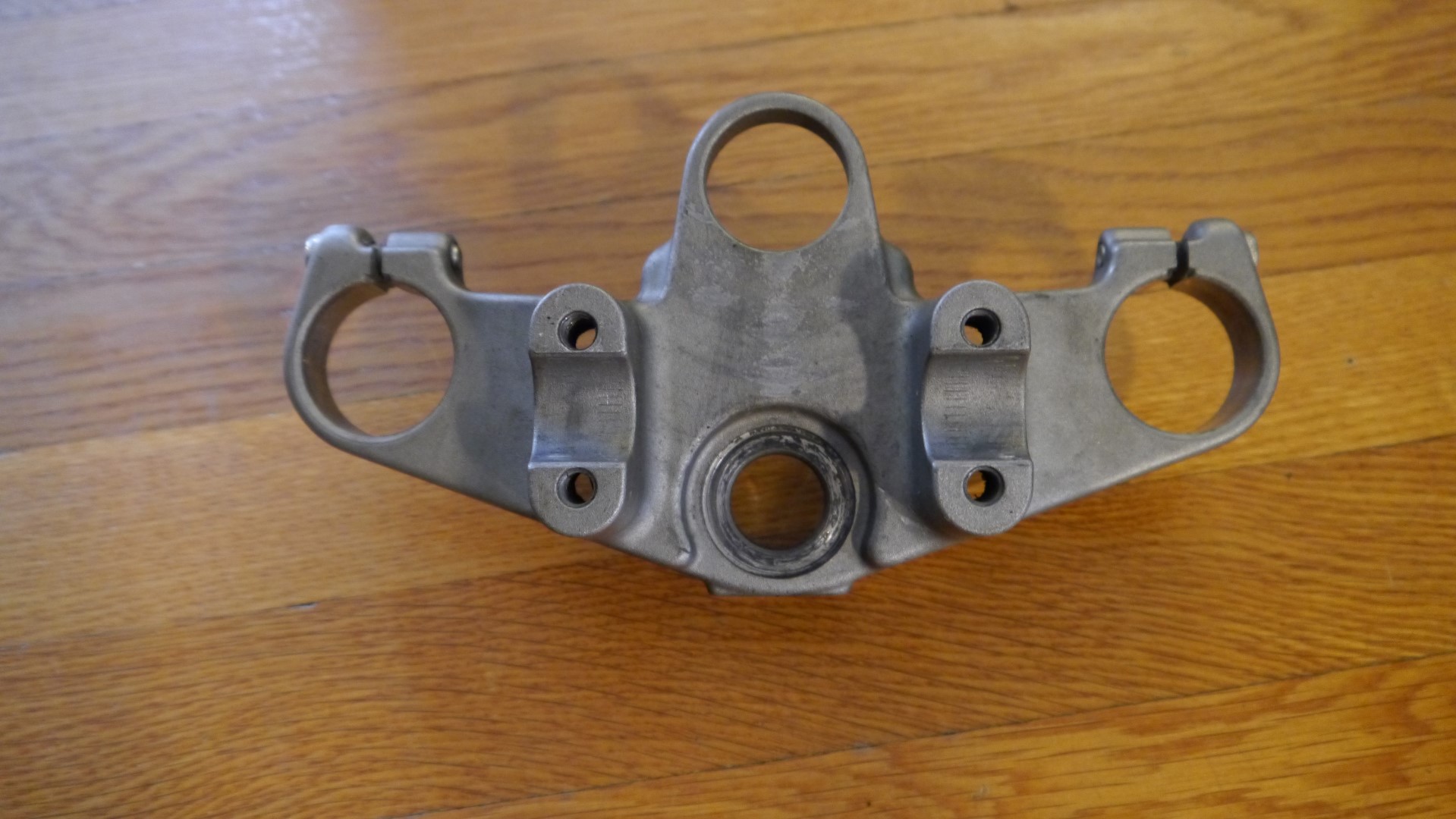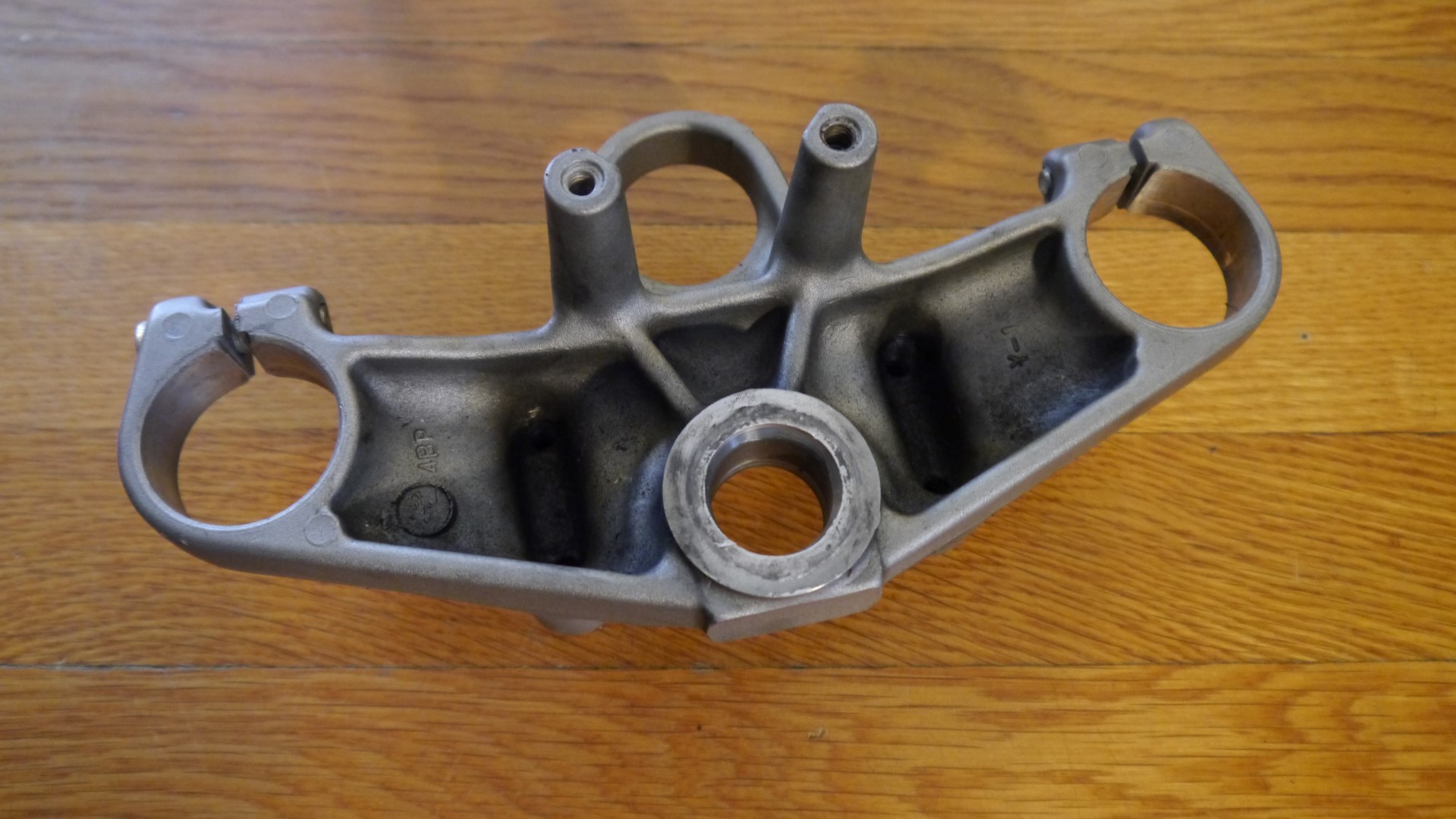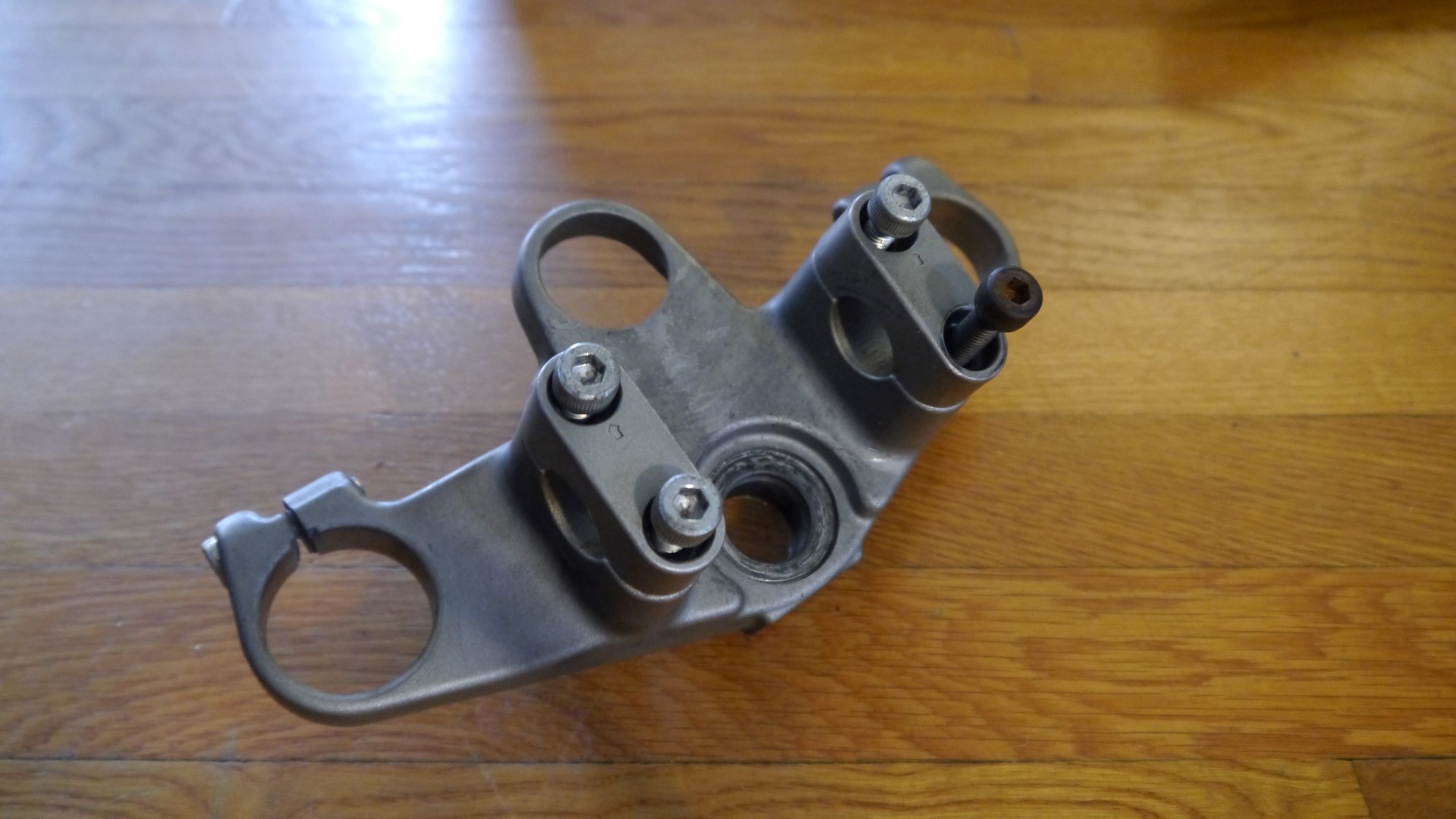 Galfer Stainless steel brake line (XJ) - $15 shipped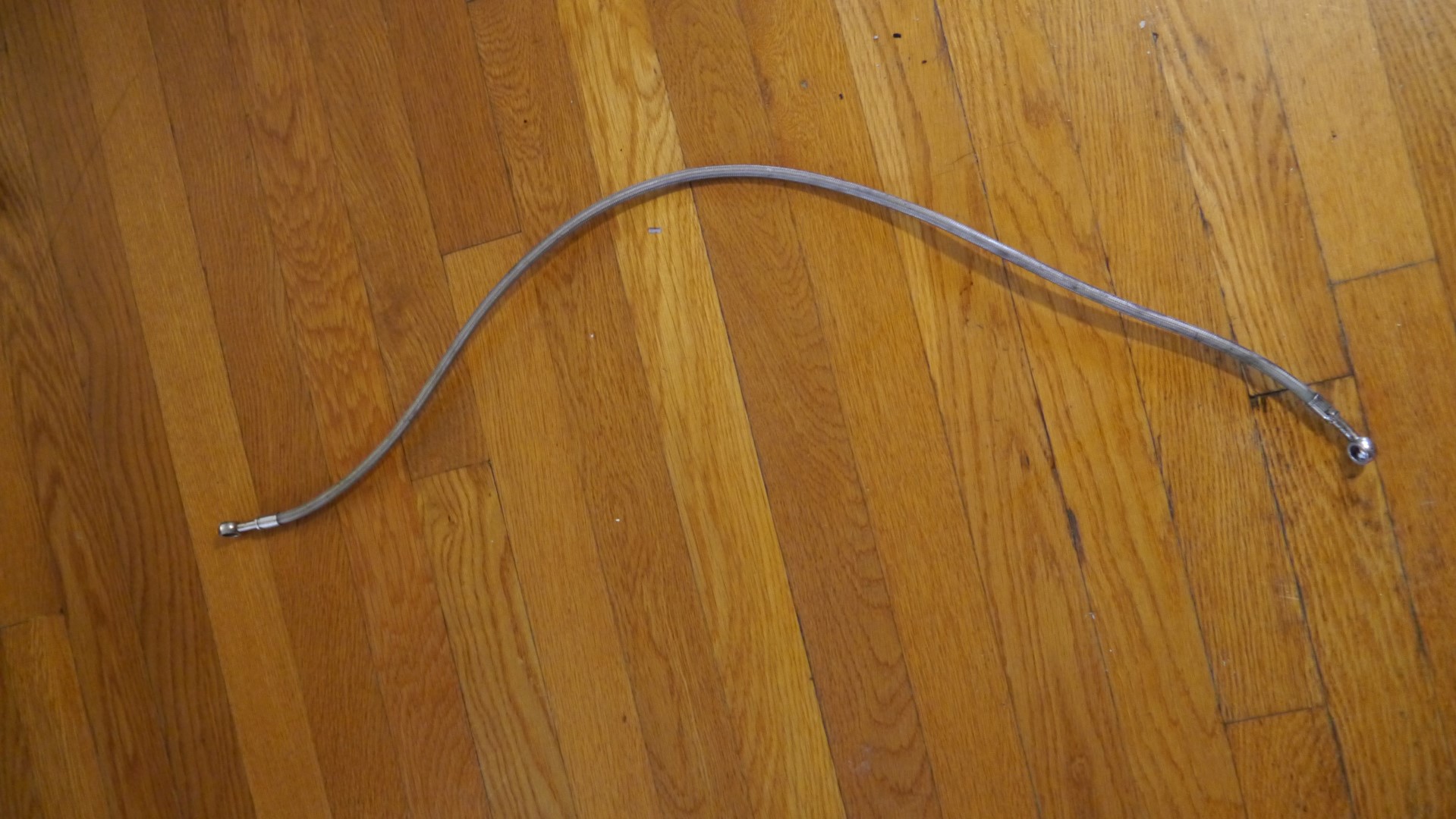 FZR front wheel with brake rotors, axle, speedo clutch. Rotor thickness is shown, most of the life left in both. - $75 shipped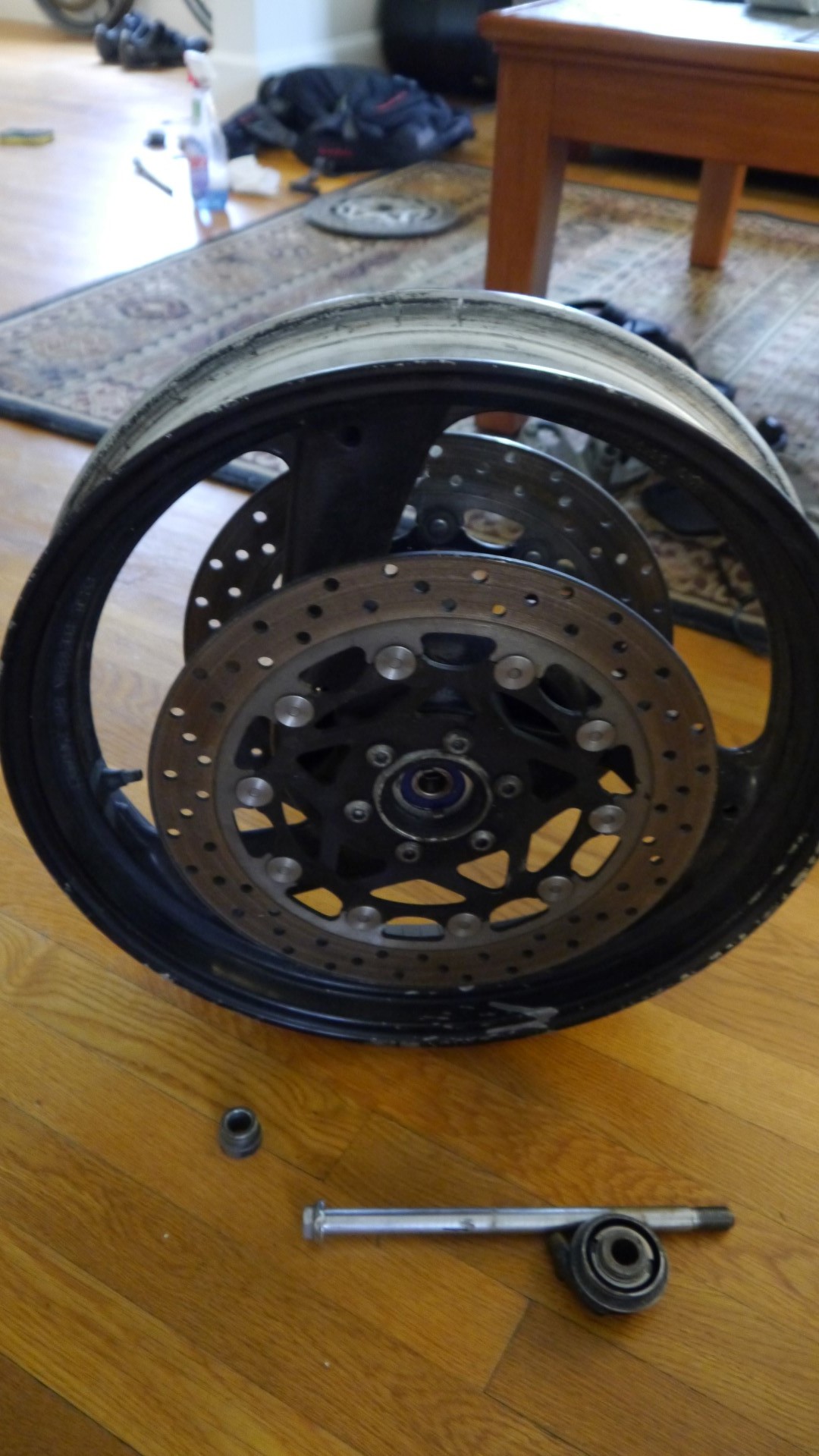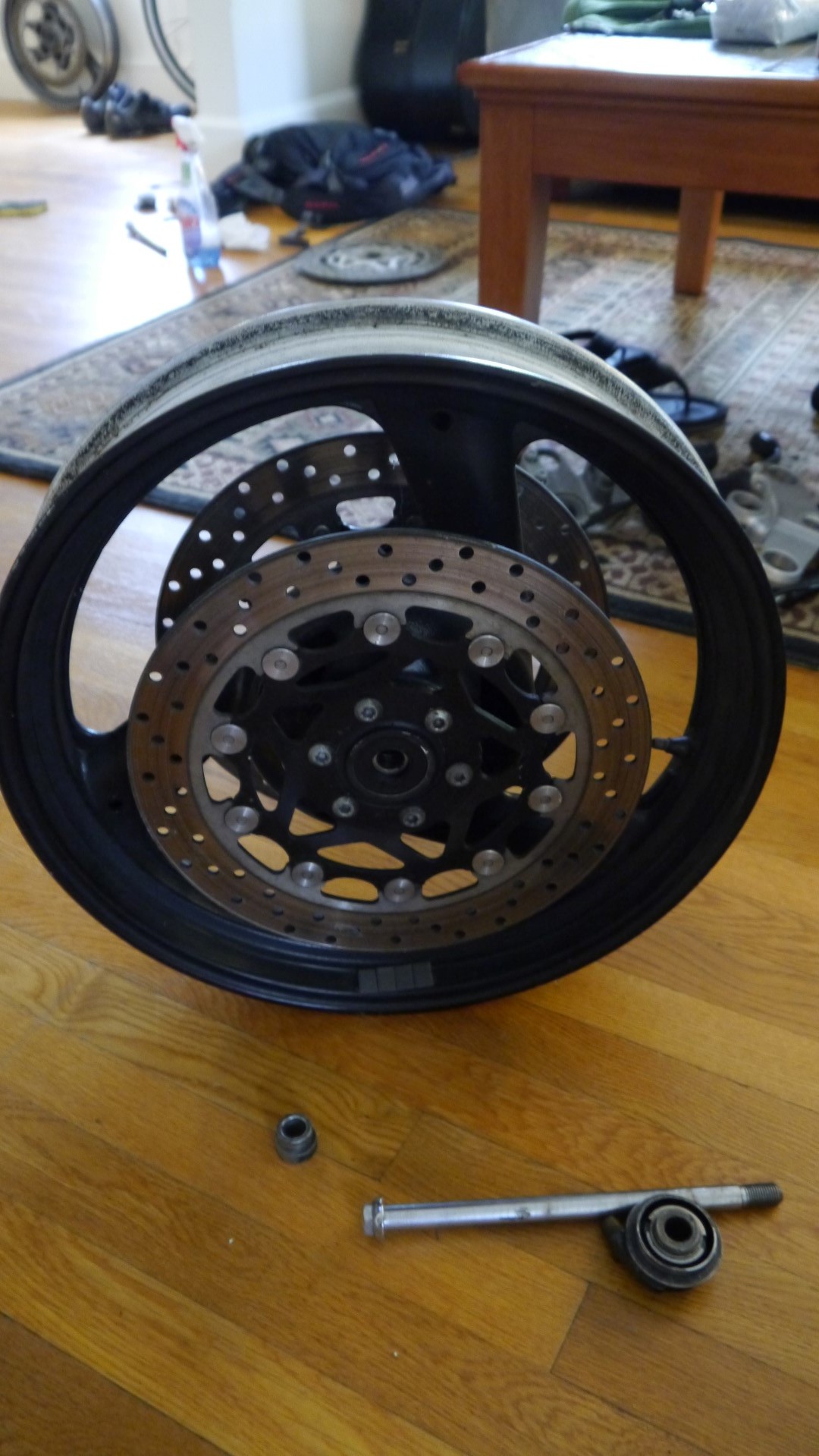 XJ complete front wheel with rotor. 5.715mm on the rotor (original is 6mm, I believe the lower spec limit is 5mm, so tons of life left in the rotors)
- $65 shipped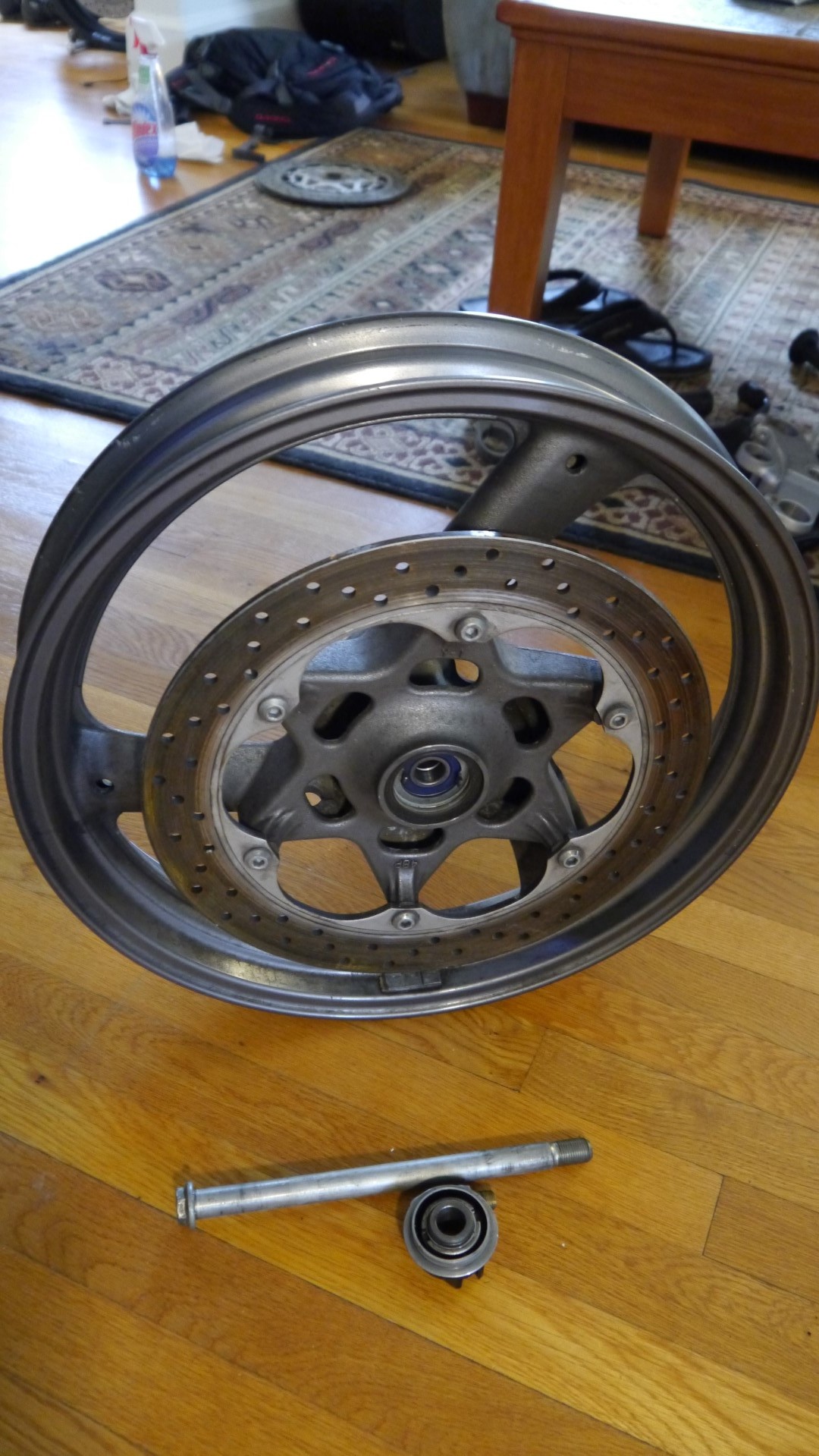 XJ front fender. Crack on the front end, very repairable. The crack doesn't go across the whole thing. Original paint - $25 shipped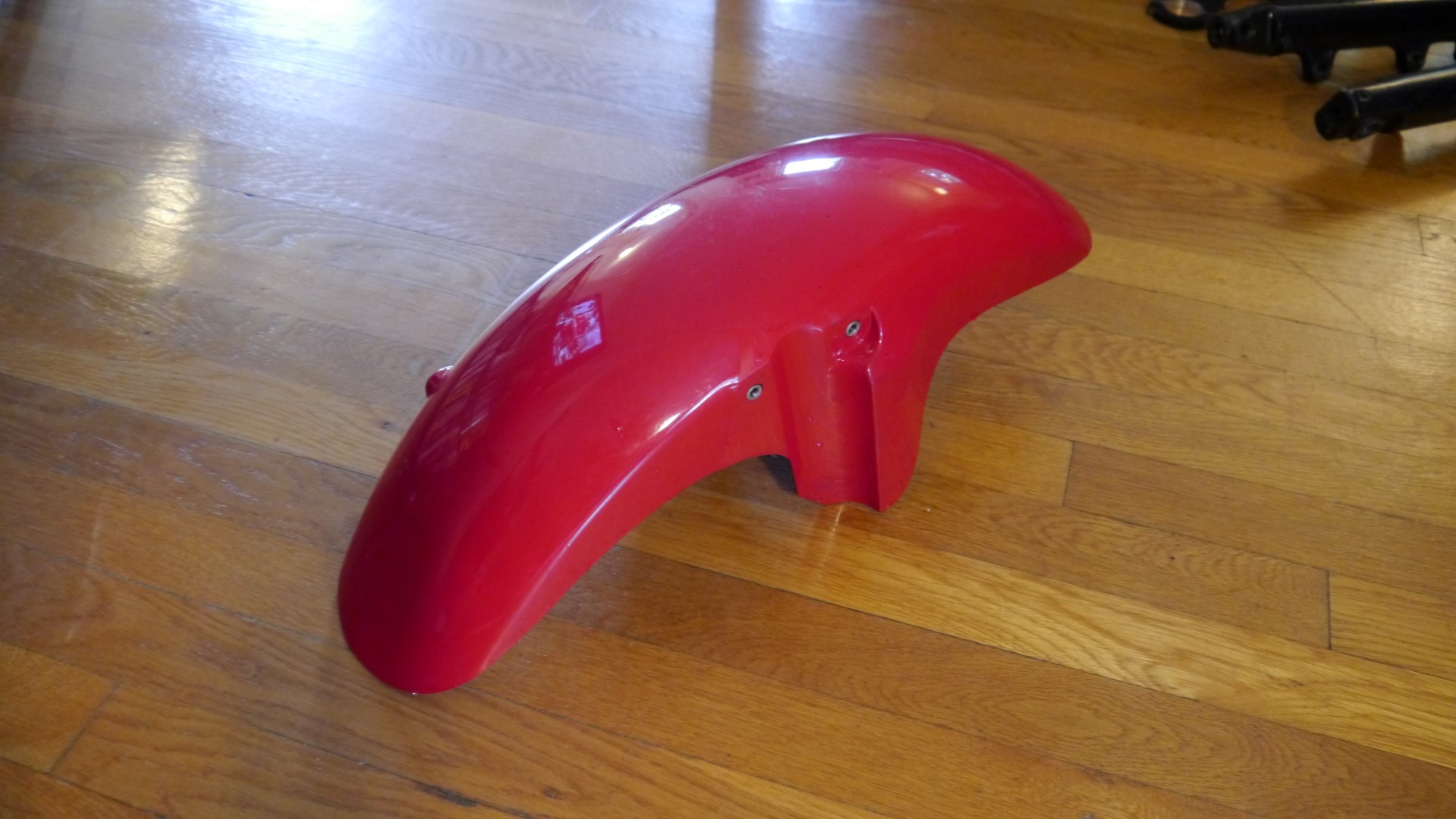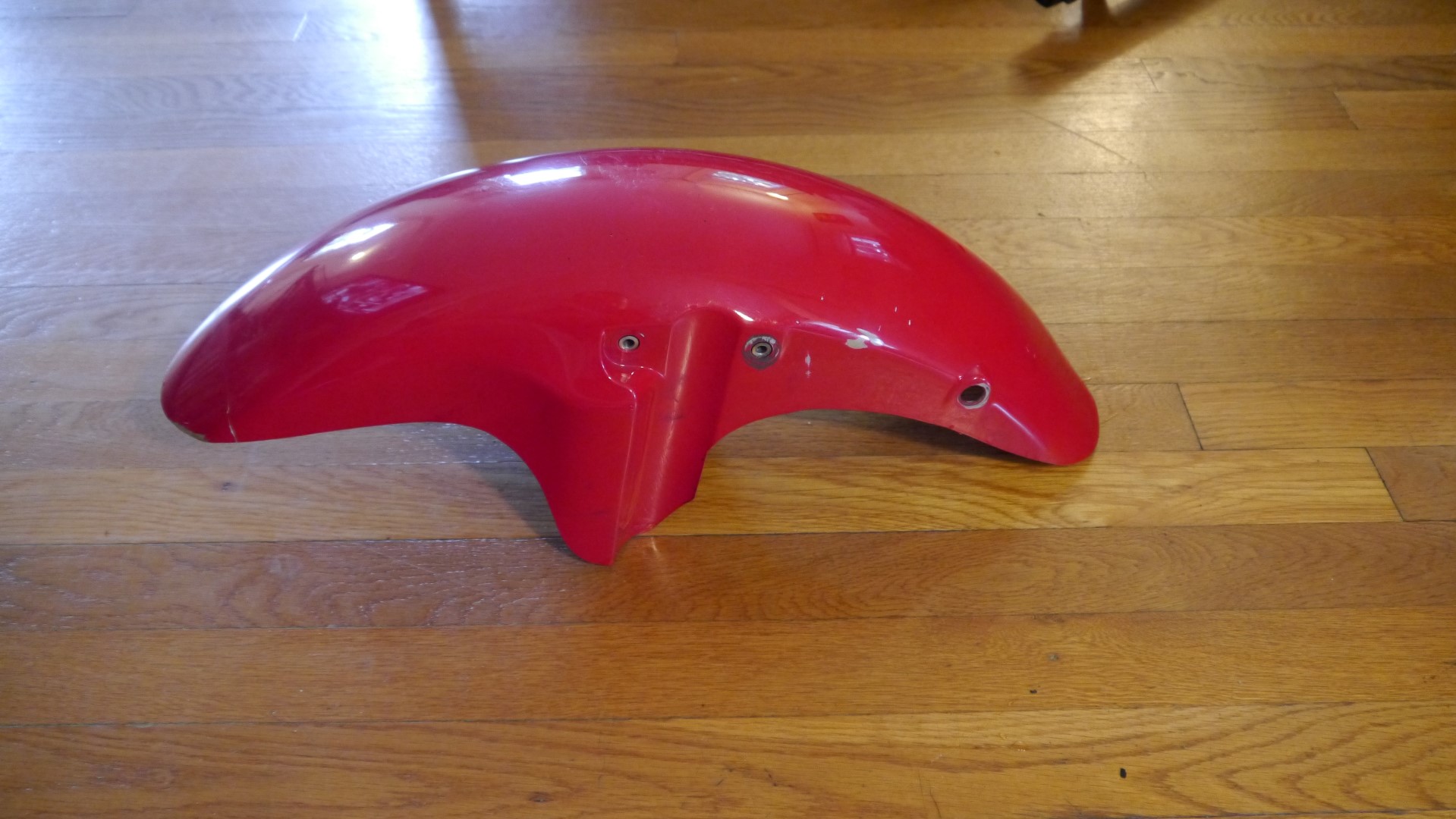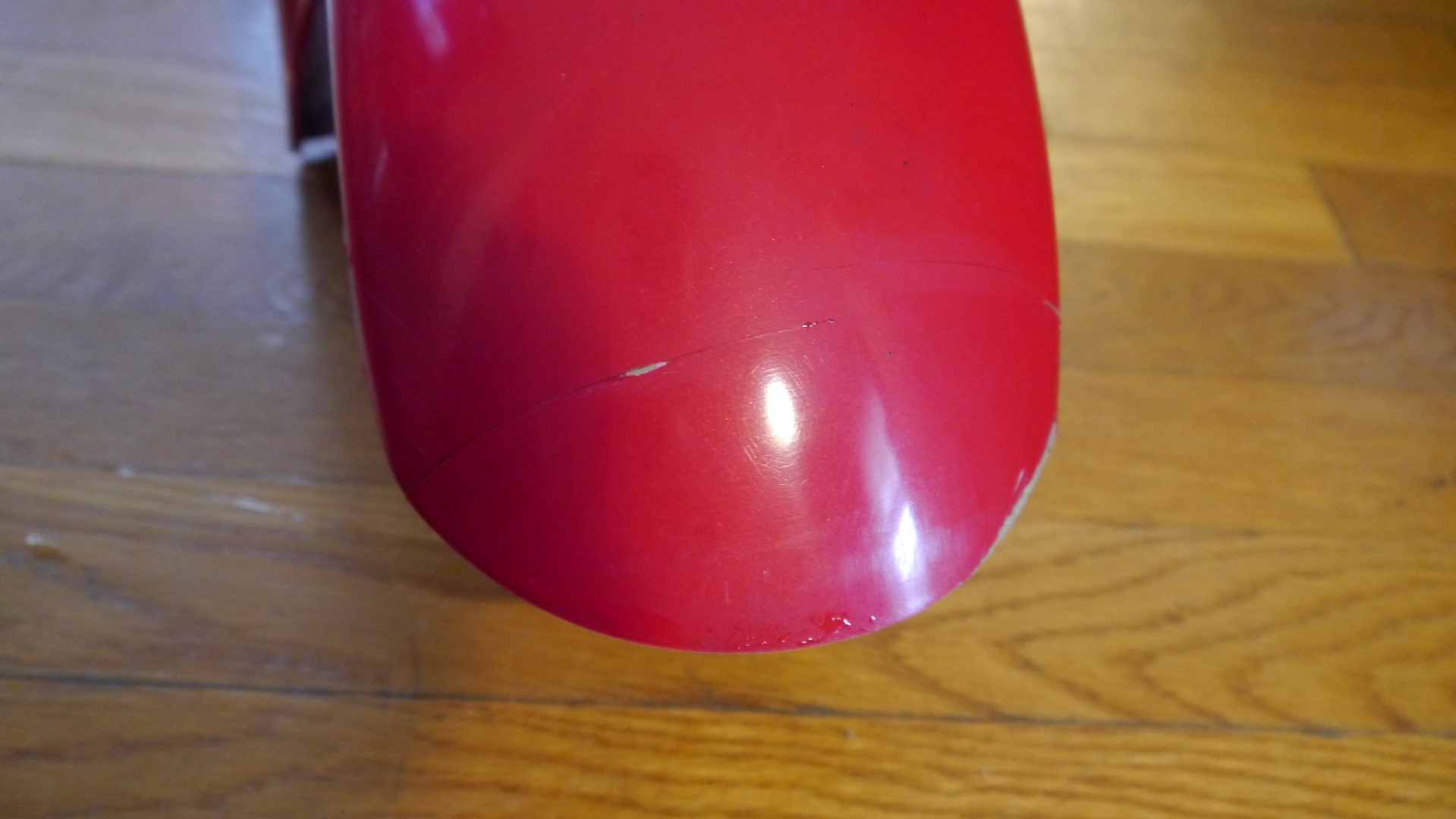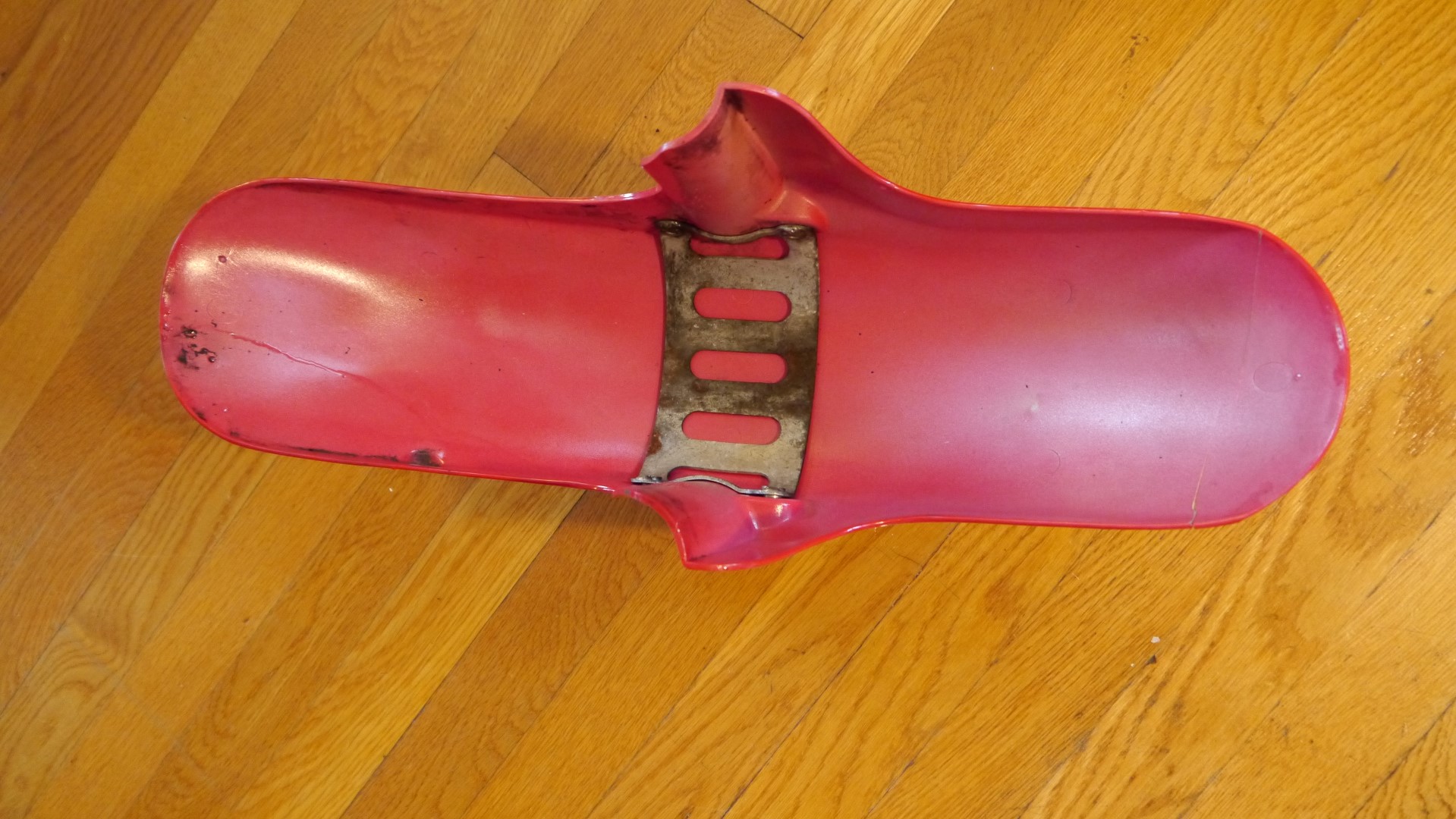 FZR front fender. Spray can red, slightly oranger than the XJ red. - $25 shipped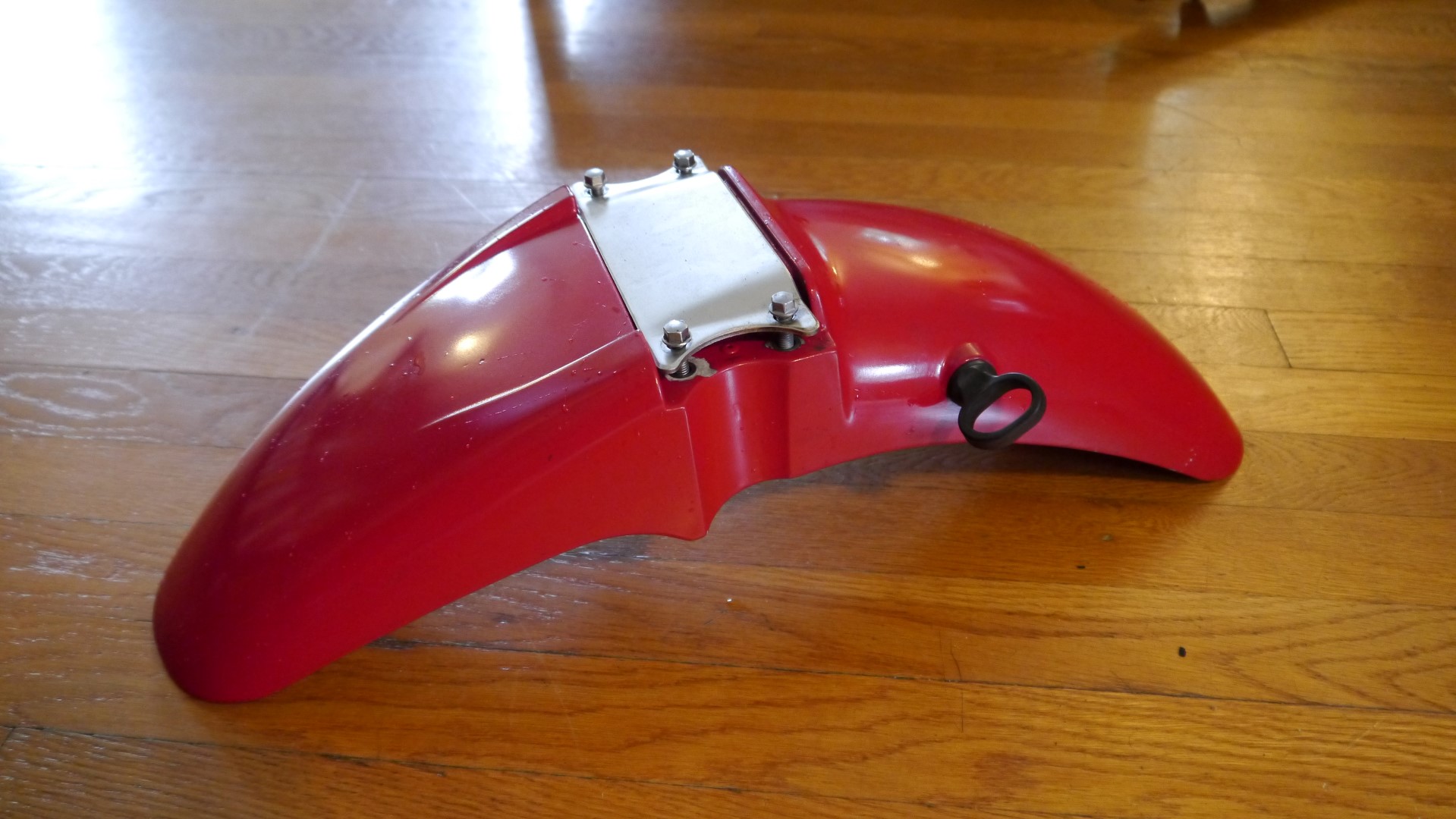 FZR forks. Good seals and oil. - $100 shipped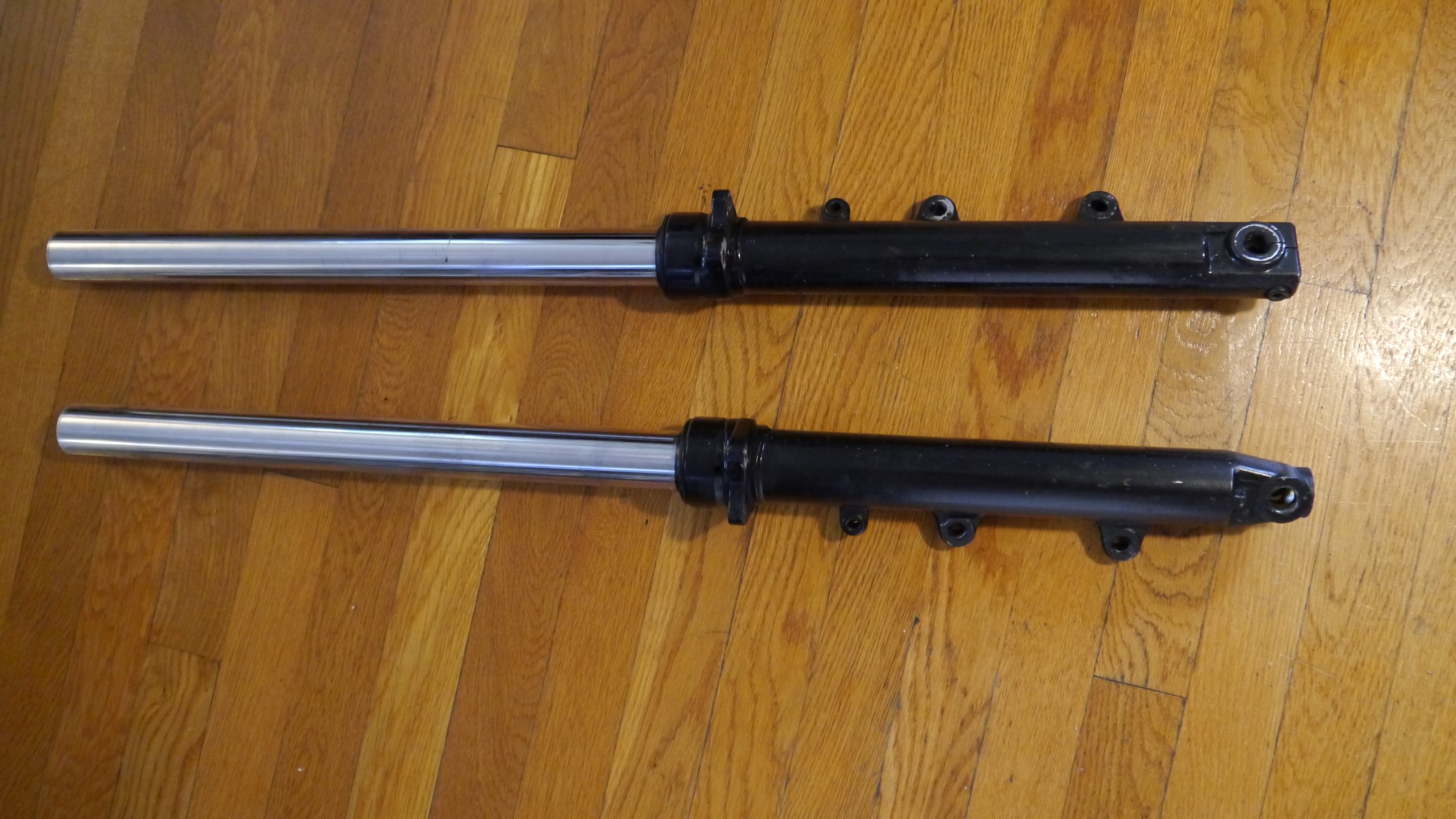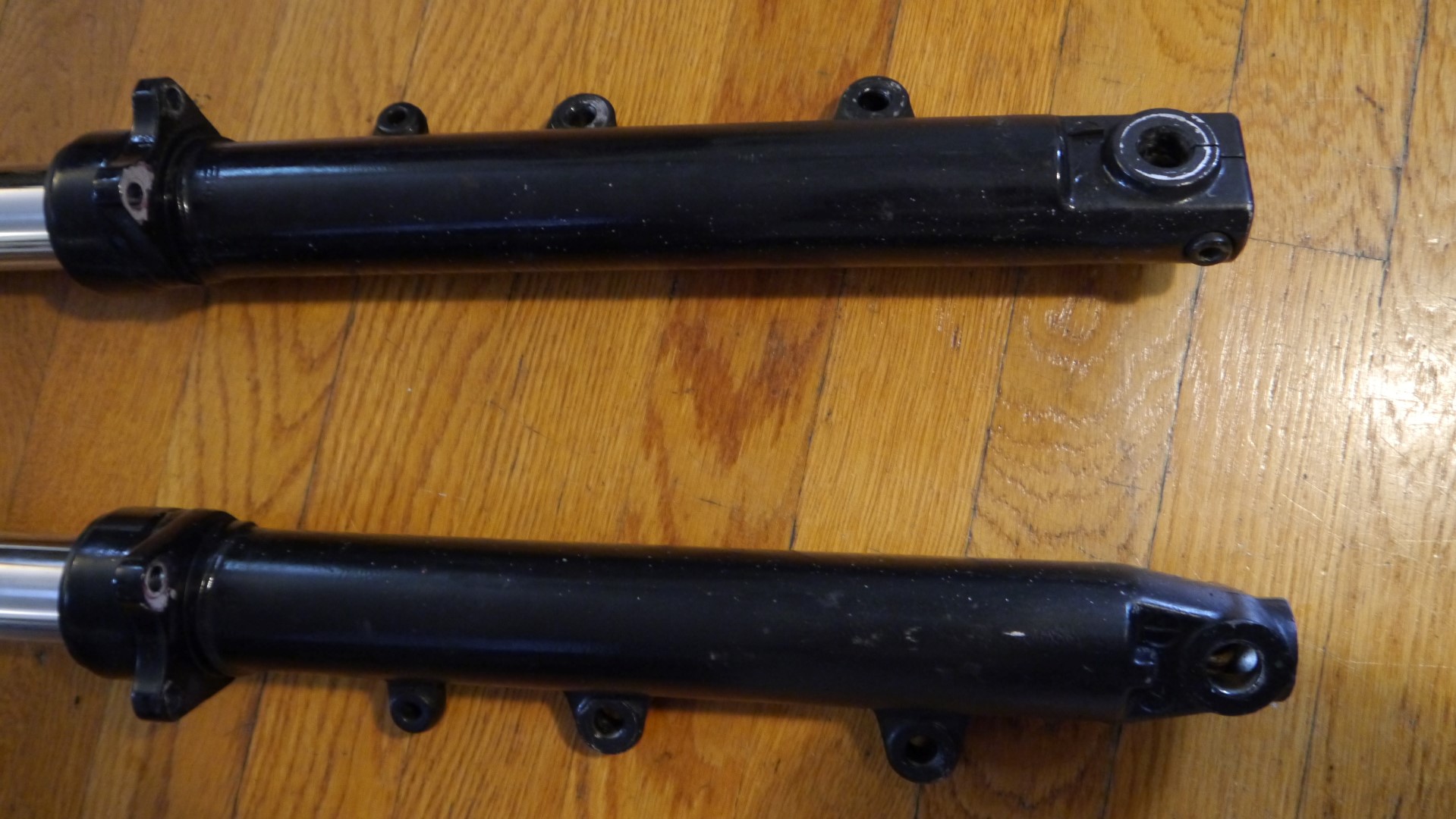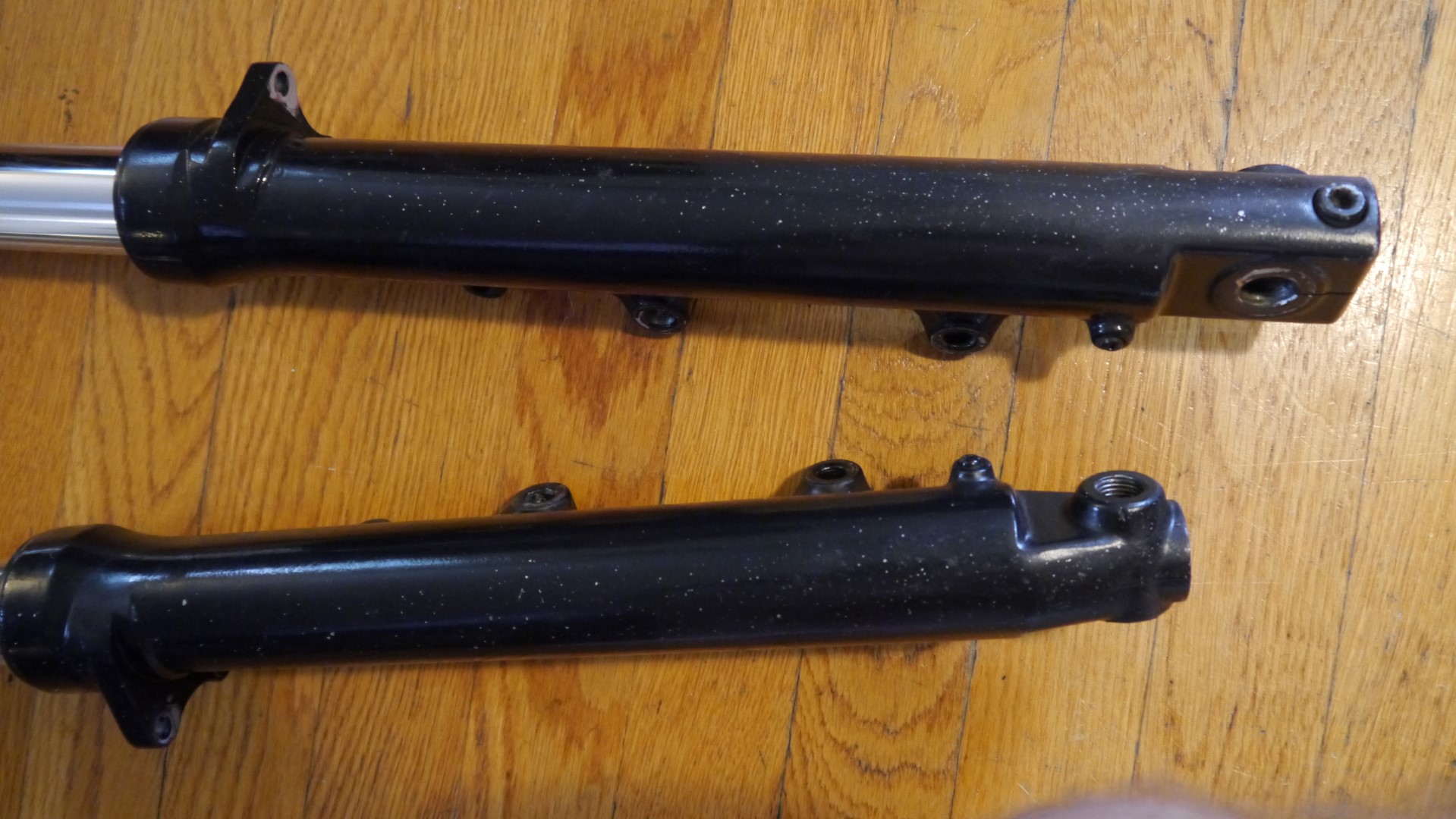 Original FZR brake calipers. The seals are shot, so these will need a seal kit. Comes with all pistons in good condition. Free if you buy the forks.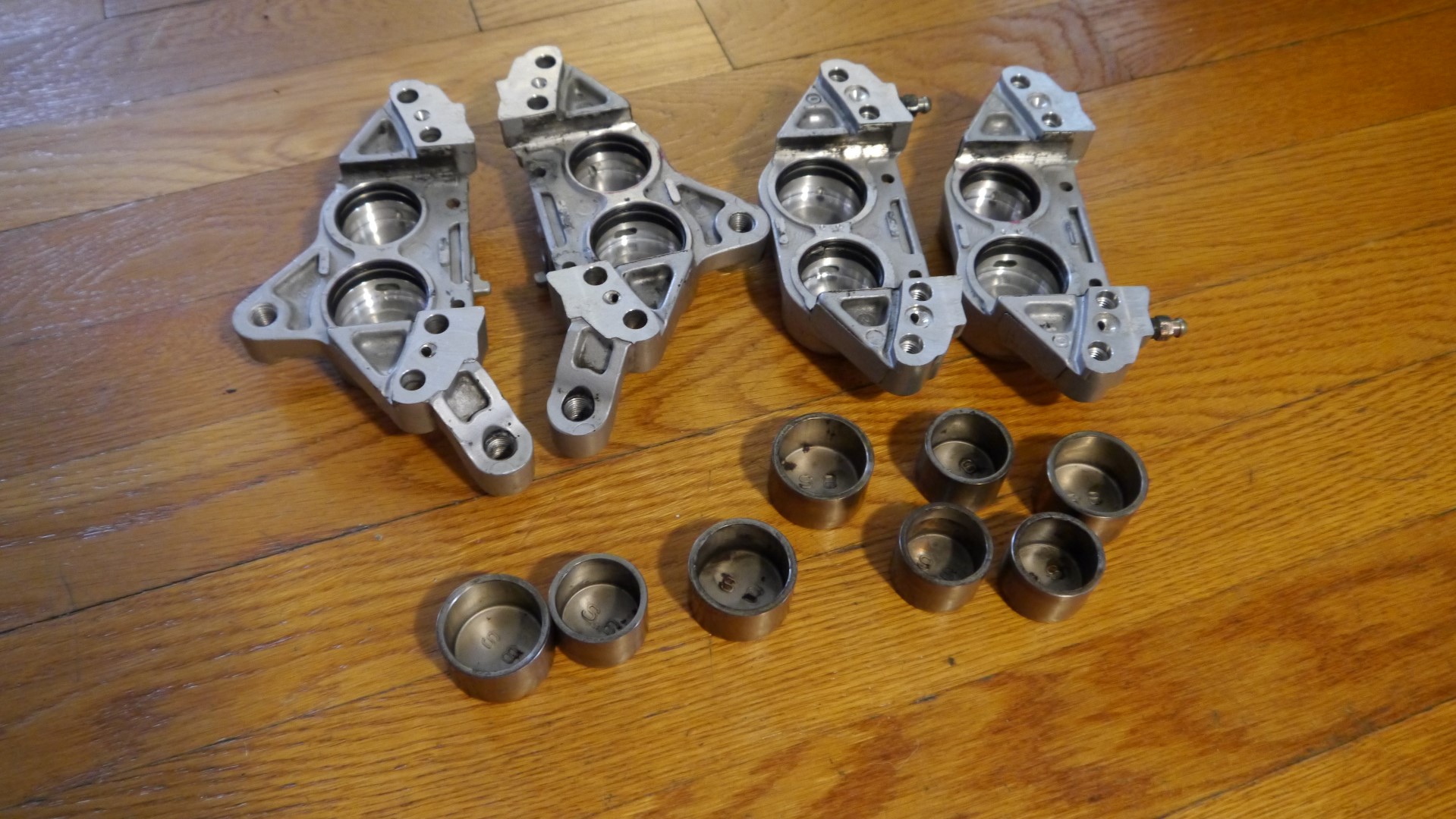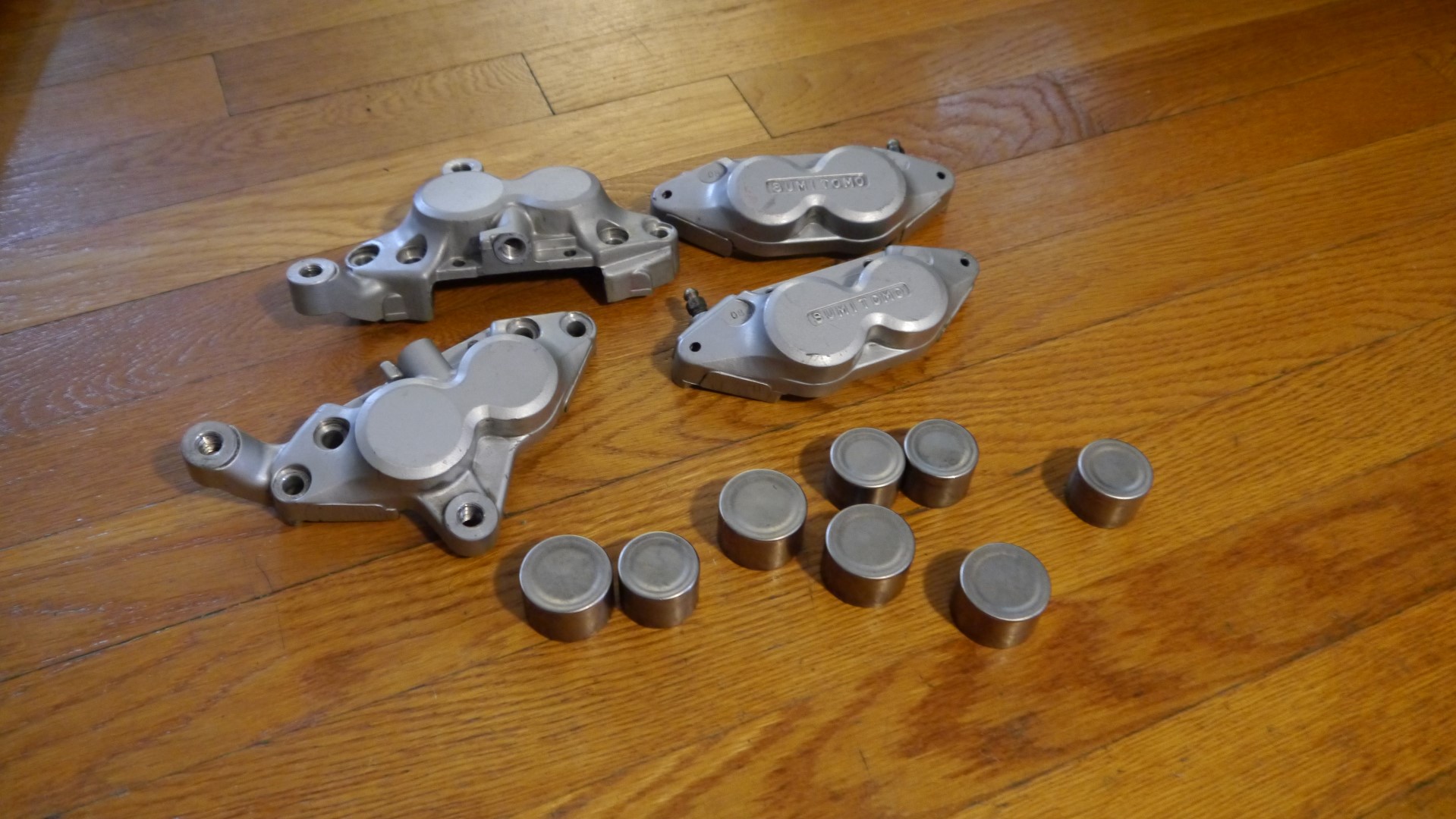 FZR clip ons - $40 shipped