I've decided to sell my red and black '92. This was the first XJ600 and I've owned it for 7 years, give or take. I've poured money into it, sparing no expensve, to make it very sport oriented. The list of mods is quite extensive. You can read more about them and what I've done to the bike in my
project page.
Notable mods include naked conversion with Radian gauges, a full exhaust system (stainless with alloy mufflers), YZF600 front end with gold-dot brakes, Ninja 650R controls and master cylinder, FZ6R rear shock, 17" rear wheel conversion, XJ600N stator cover, new NOS fuel tank (stock Yamaha paint), '97 tail end swap, '97 rearsets, centerstand and engine guards. It is quick (quicker than my other XJ's i've owned), handles well and stops on a dime.
Notable maintenance includes, carb tuning, new petcock, rebuilt fork, recent new Yuasa battery, cylinder head rebuild (including valve grind, surfacing, valve seals and head gasket), new chain and sprockets, HH front and rear brake pads, stainless steel brake lines, oil and filter change. Rear tire is new. Front tire has a bit of life left (I have a new front tire that will come with it but needs to be installed) It's ready for a ride across the country.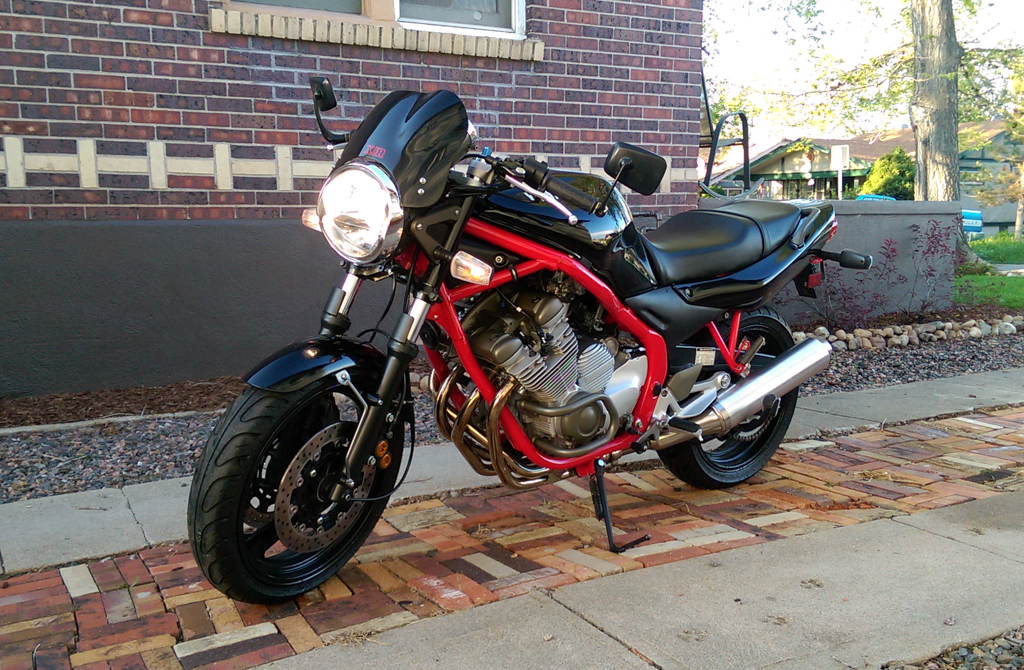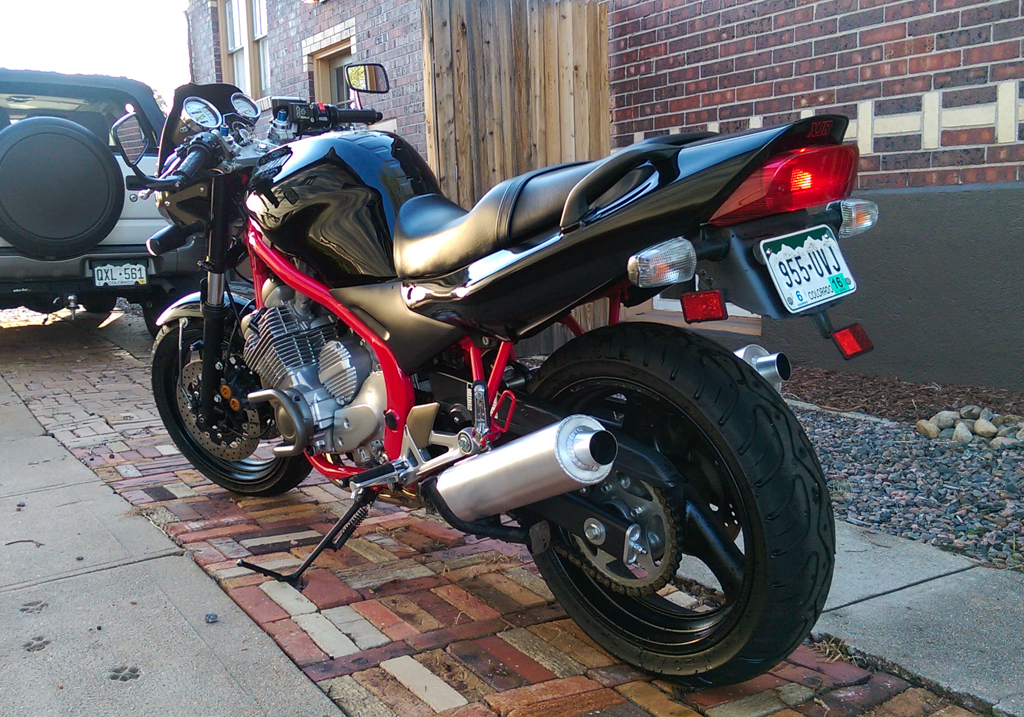 I'd like $3000 for it. I know this sounds expensive for an XJ, however, I'll bet I have $6k into it by now. If you're interested, let me know. I thought I'd offer it up here first and, if nowone is interested, put it on eBay.
If you are interested in a fly and ride, I can pick you up at the airport, offer you a bed and even ride out with you for a few hundred miles.