When I bought my Seca II, the p.o. had painted the windshield with a flat black color. I didn't care for it but couldn't find an affordable replacement windshield. So I've been trying to remove the paint with little success. Finally I found a paint removal product from Goo-Gone in a spray bottle at Menards Hardware Store. It worked, but took some time and some scrubbing with a nylon brush. Now I see why the p.o. painted it. I've still have some polishing to do to remove the haze / discoloration.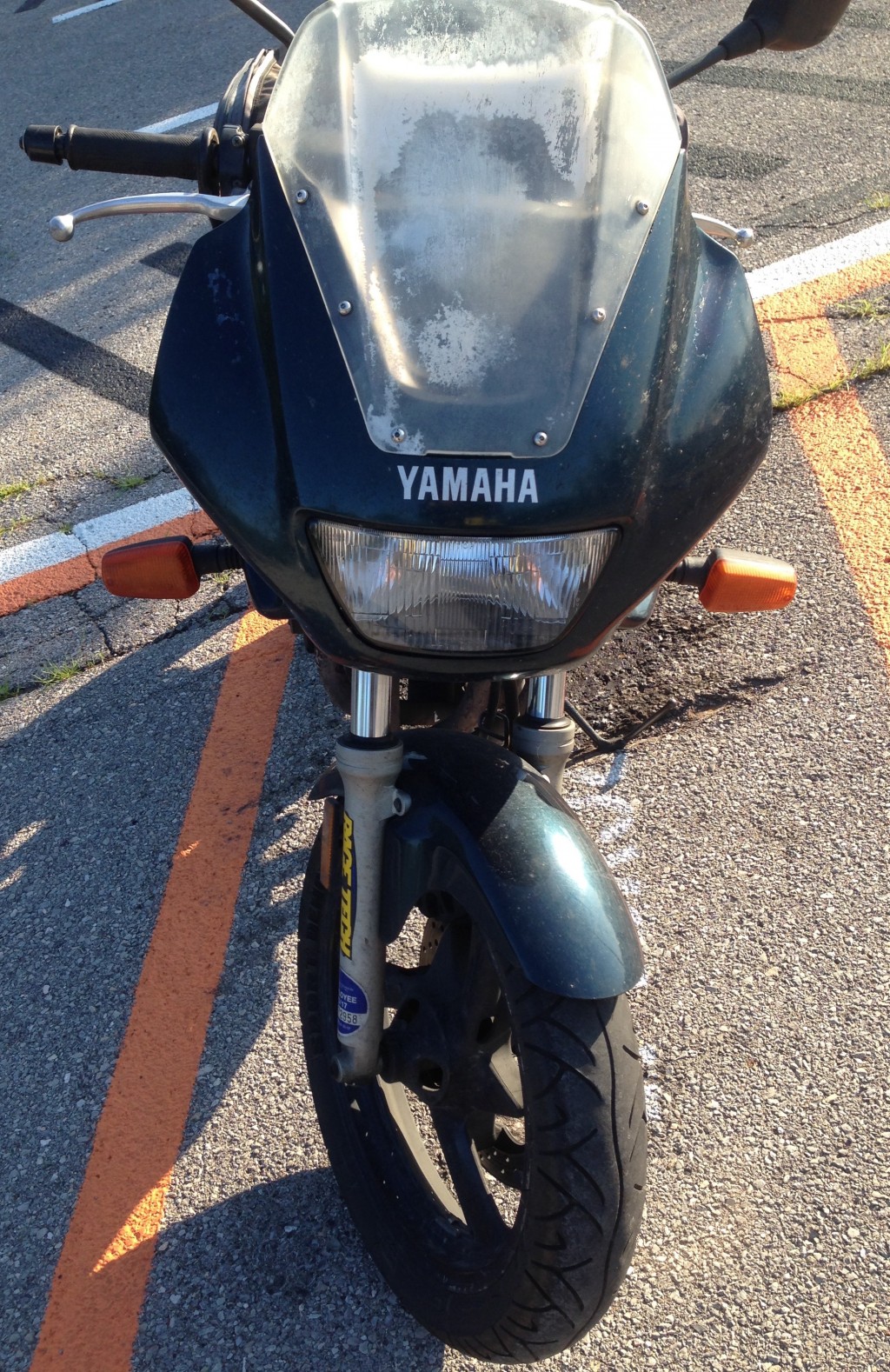 And here it is a little closer.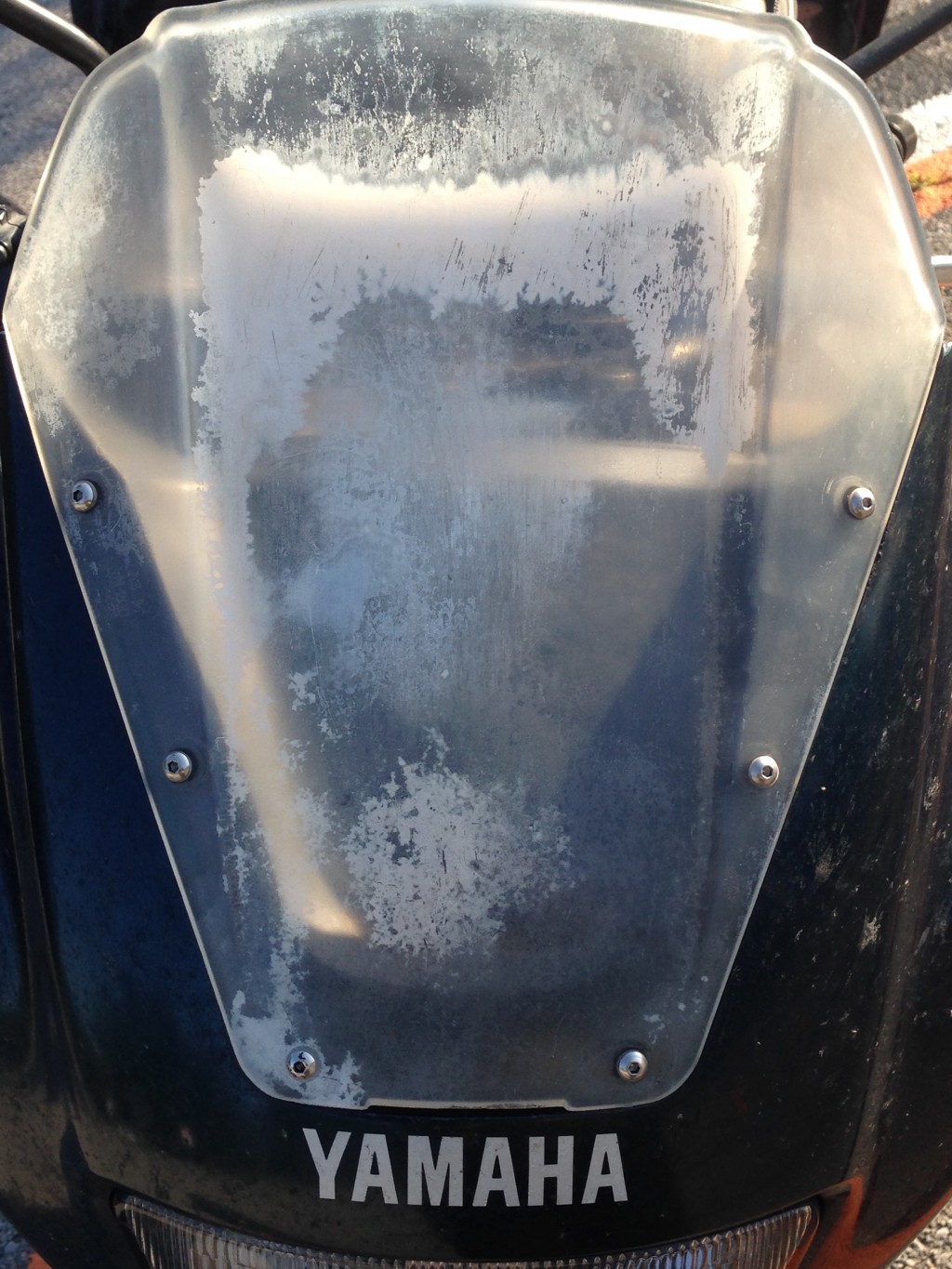 edited to reflect moving the photos to our gallery vs. photobucket.