Here's the procedure for installing the cams, straight from the manual. This is the one I followed. It seems tedious but it works and when done, your alignment dots are spot-on.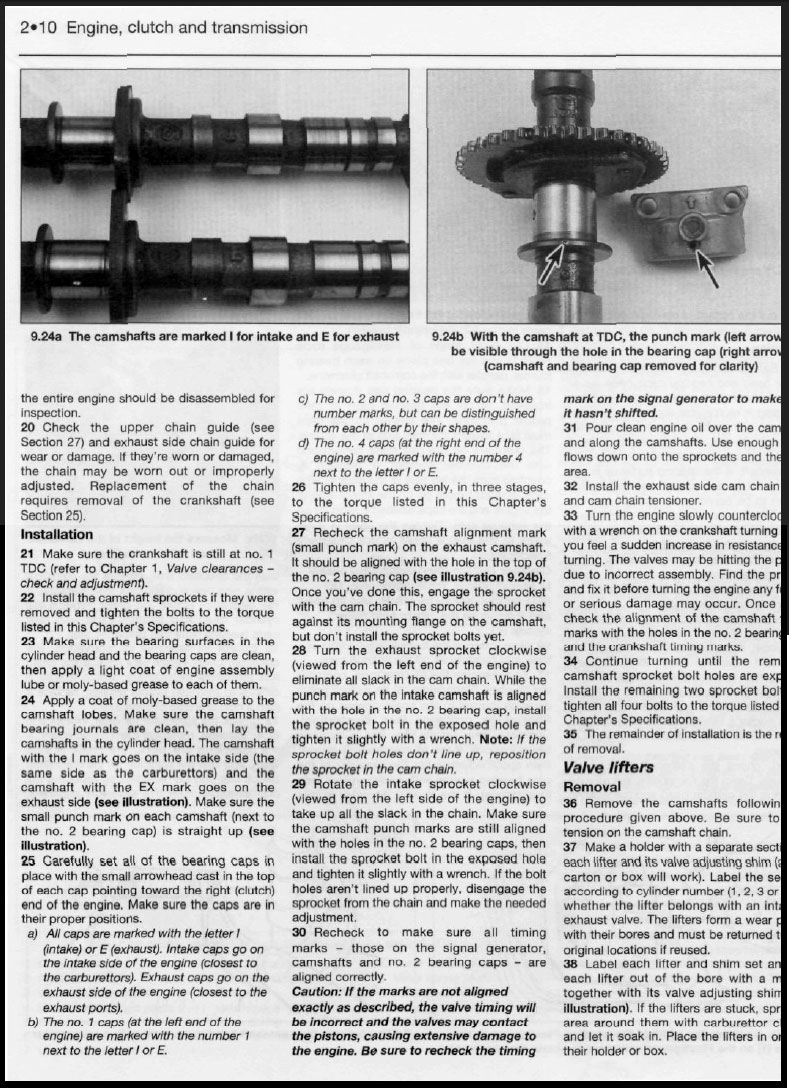 When correctly installed, you will be able to see the alignment dot through the alignment hole in the cam cap on each cam. They will be visible with a mirror.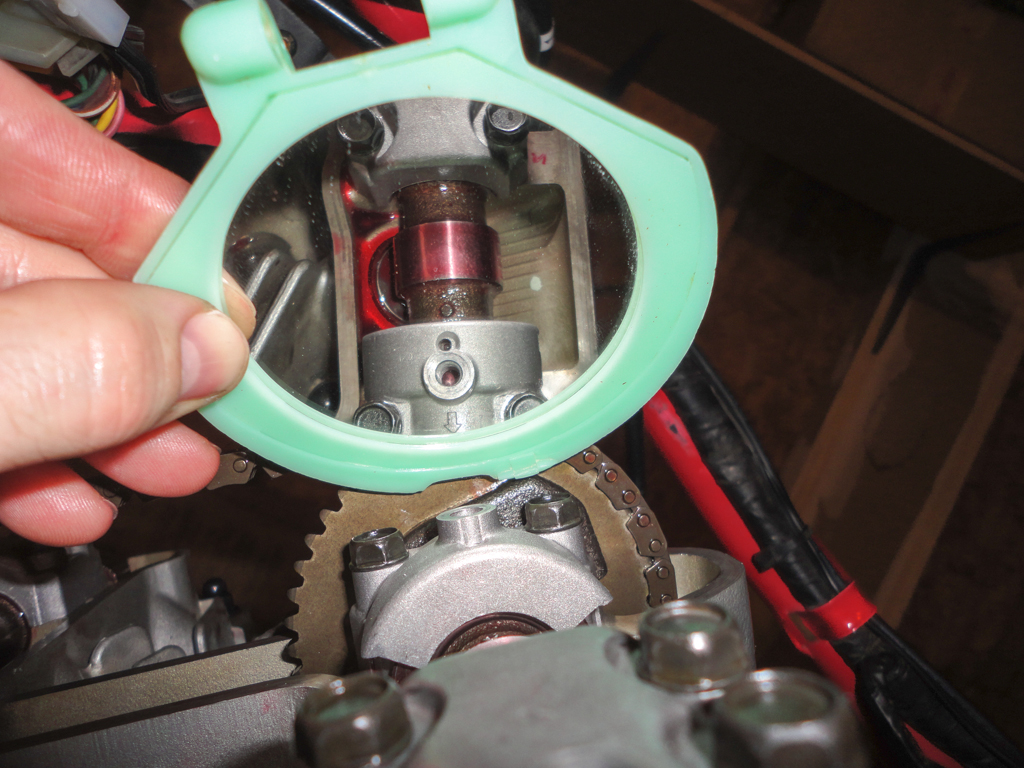 I just posted up the procedure per the Haynes manual. You need to cam chain to be tight when setting the marks. The procedure has you move the crank and cams slightly to get the slack out. If you set the marks, install the chain and then the tensioner, things will be off a tooth or two.