I finally received the package from Ron Ayers that included my new 97mm long bearing spacer. It took just over a month to get it and they said they had to bring it in from Japan. Regardless, I can now get the wheel bearings pressed in, the wheel painted and the back end assembled and finalized. Yeah!
Kawasaki P/N 92143-1119. This is the 17x25x97 spacer that will be used as a bearing spacer to allow the use of the 17mm axle: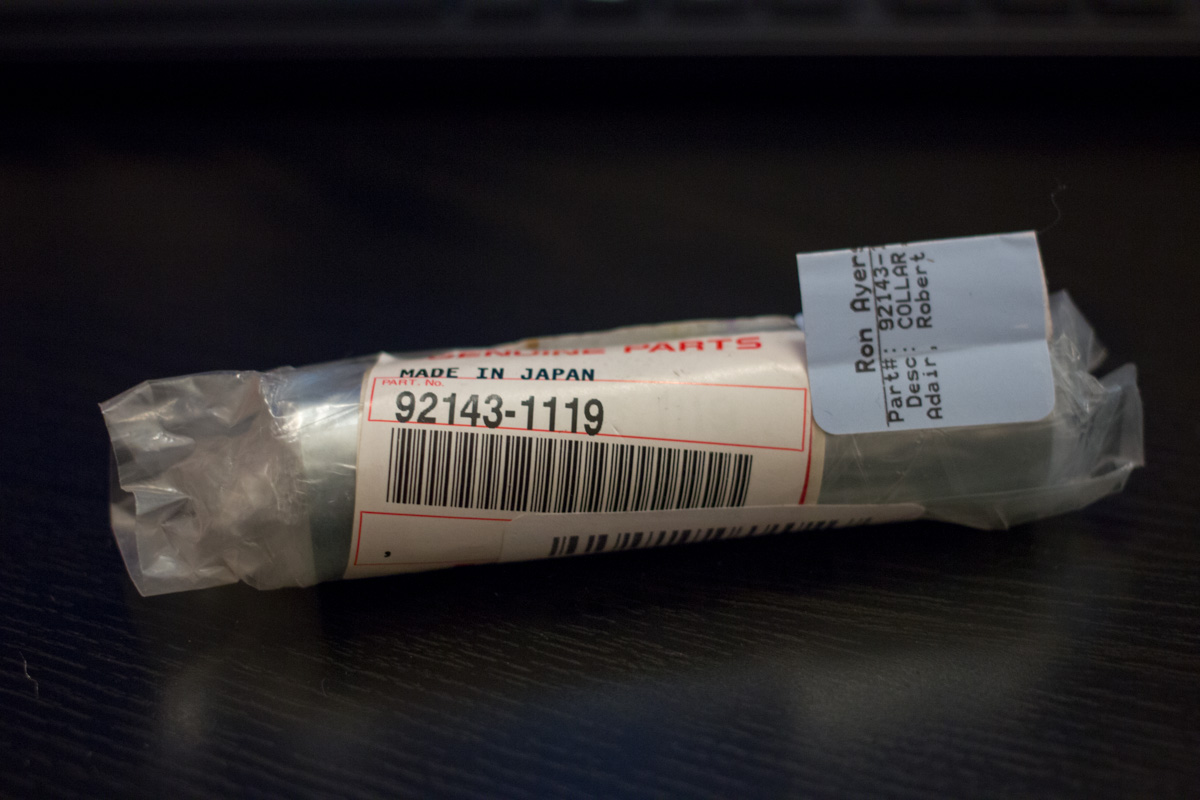 Kawasaki P/N 92152-0844. This is the 17x28[38]x15 spacer that will be faced down and used between the wheel and the brake caliper bracket: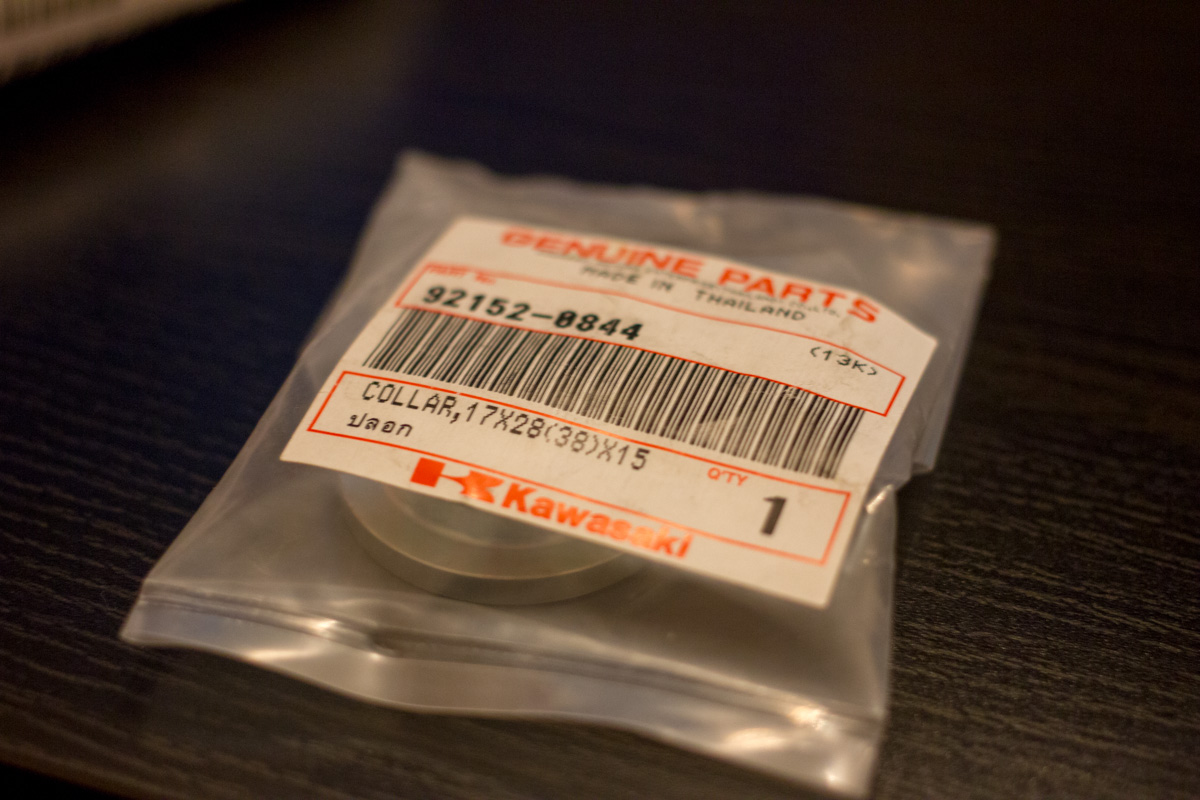 The fit with the bearings/spacer/axle is spot on. Good! Let's do this . . . tomorrow.