Well, I wanted to play around a bit more before the weather struck the middle of nowhere play grounds. So, before Balloon Fiesta hit (tomorrow), I set up a ride (today) that would take me through a mountain that I have yet to play on despite it's proximity and prominence.
I give to you, the path from old US 66, over Mount Taylor, across a long mesa, down a canyon and home.
https://goo.gl/maps/y6XwX
The day started off well, no clouds in sight and a warm burrito in my pocket as I head to the gas station where I was going to start my ride.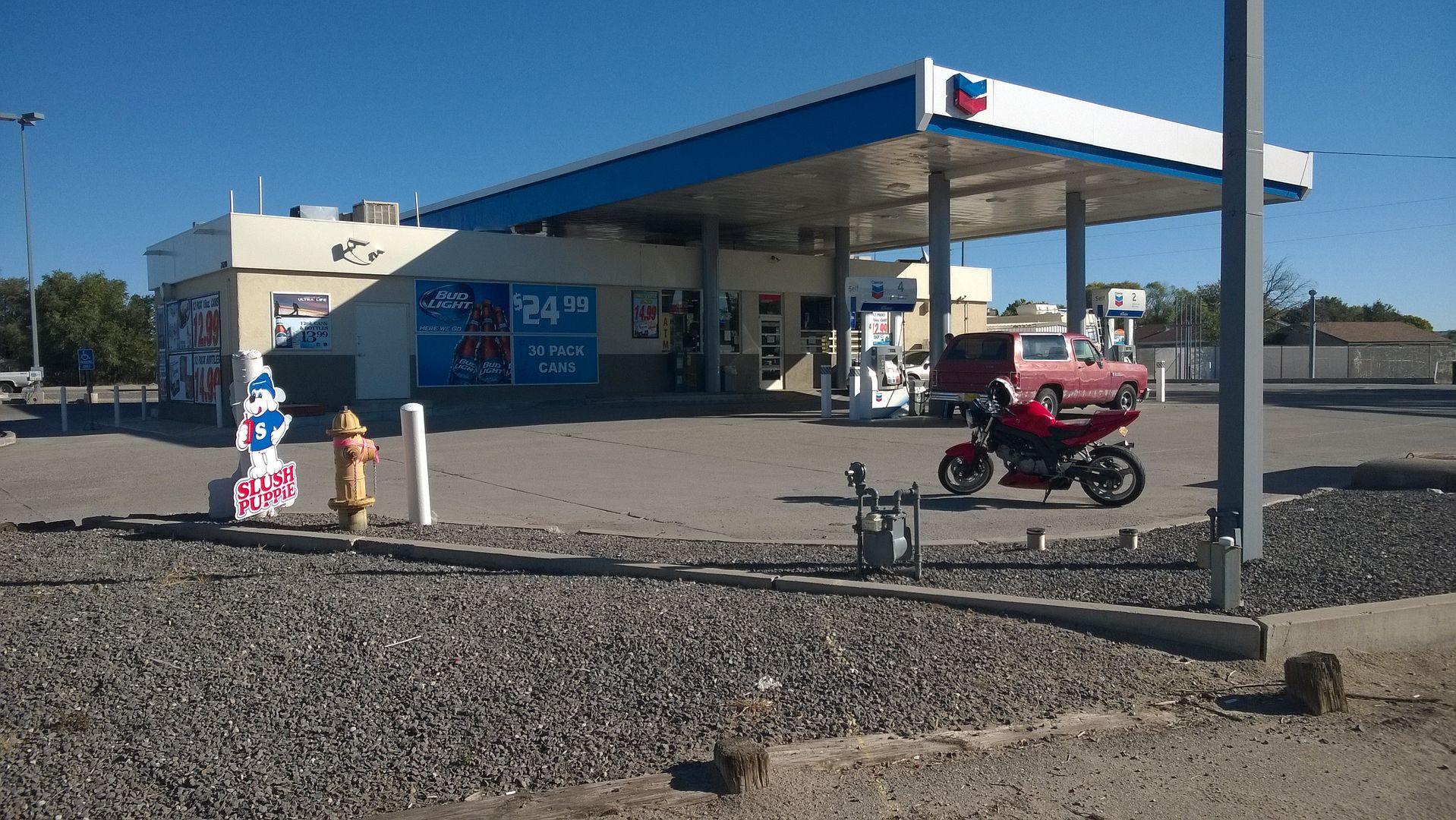 From there I headed south, familiarizing myself (been on it twice now) 314 south into Los Lunas and then west along NM 6.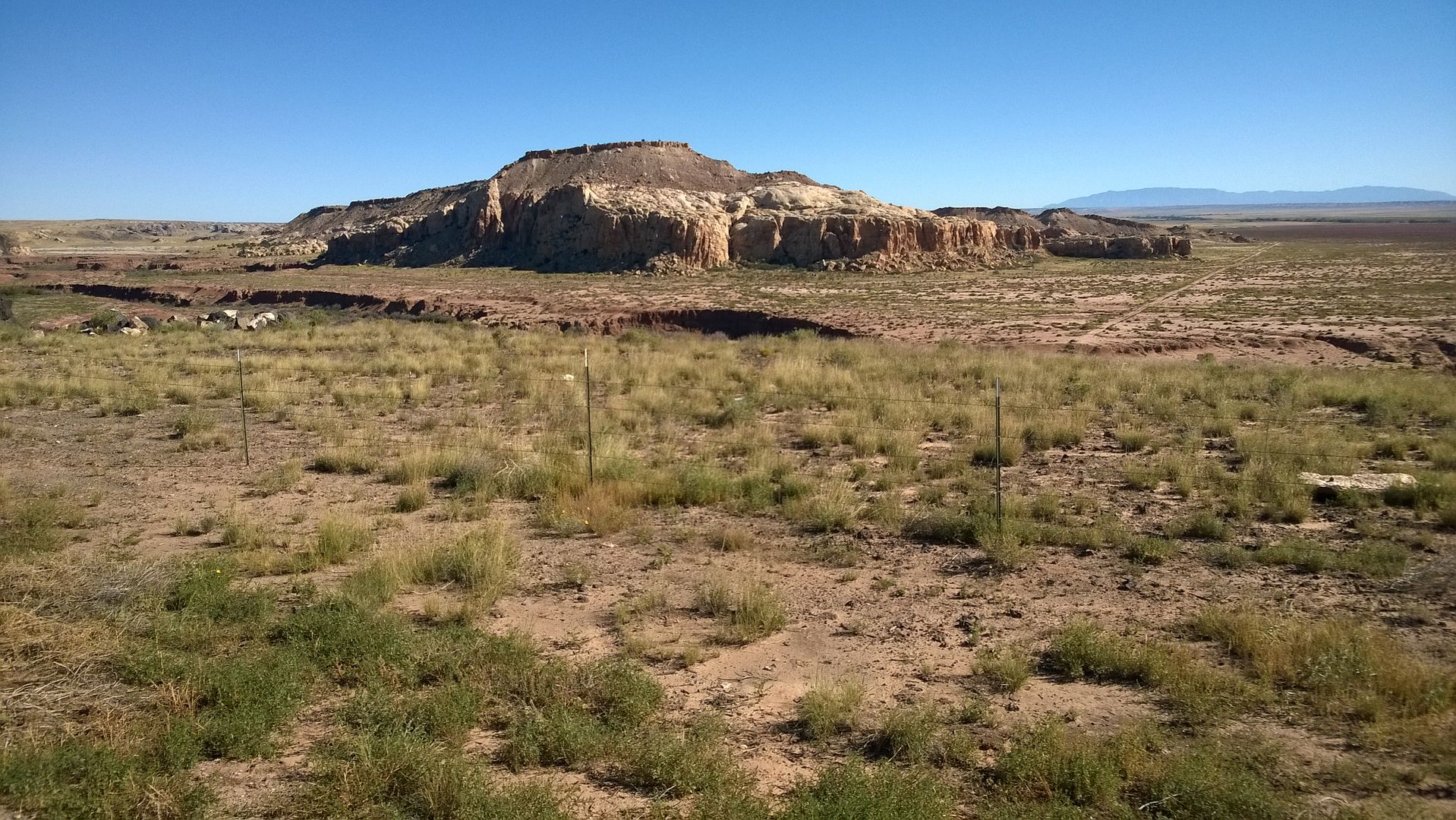 NM 6 takes you to this little bridge over a pair of railroad tracks. What I like most about this bridge is that the guardrails really do whatever they please.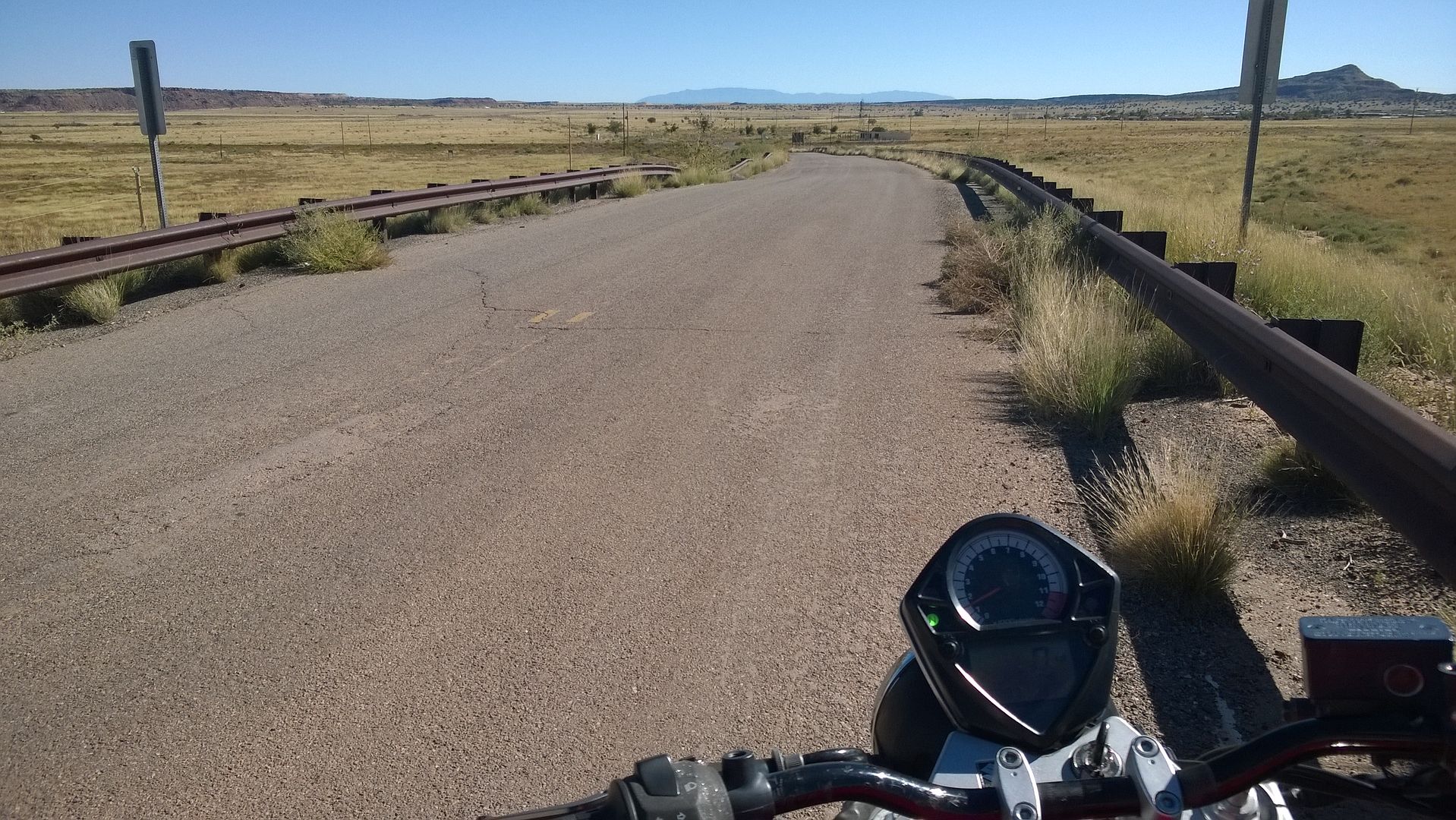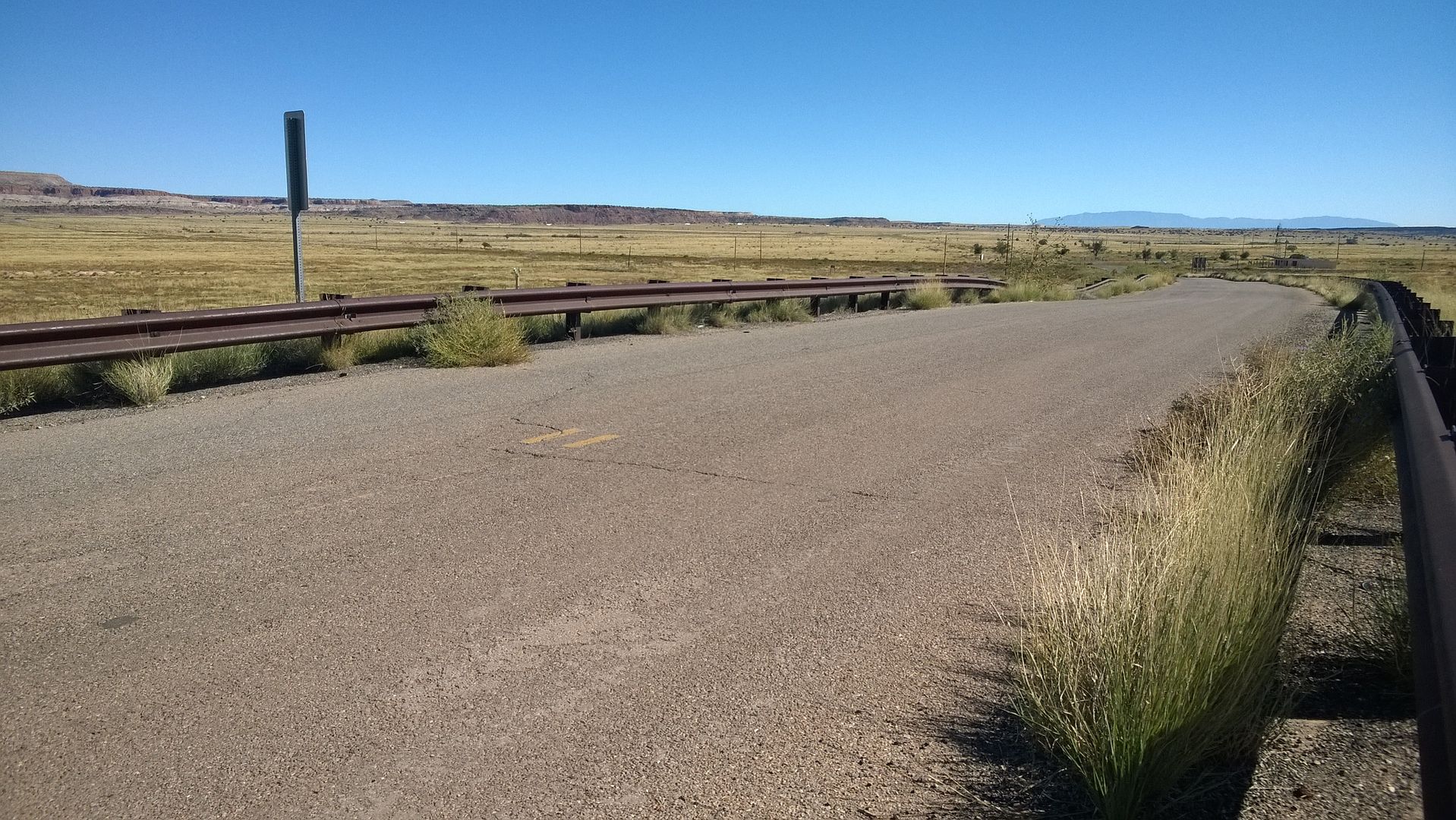 Some scenery from the bridge: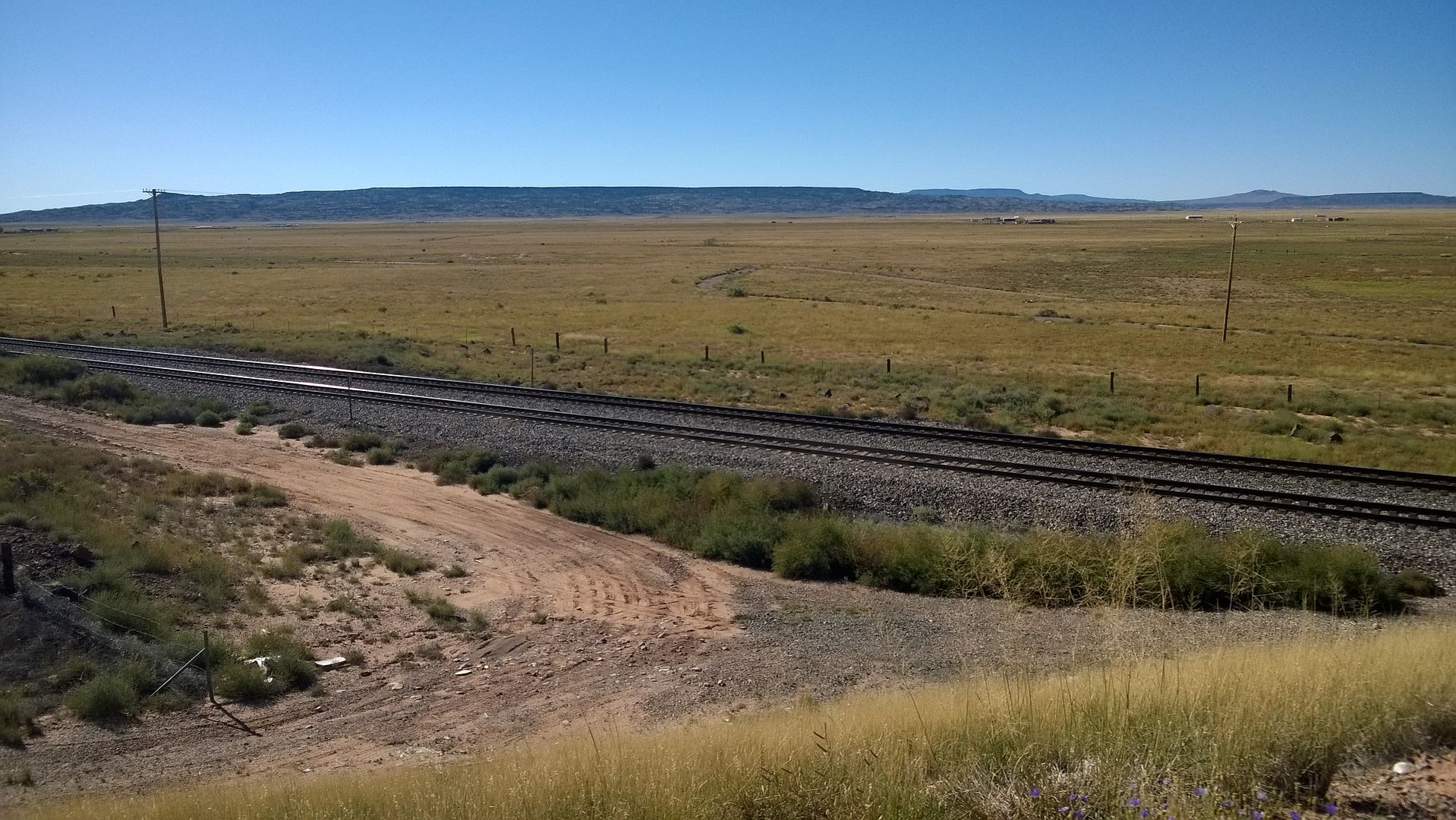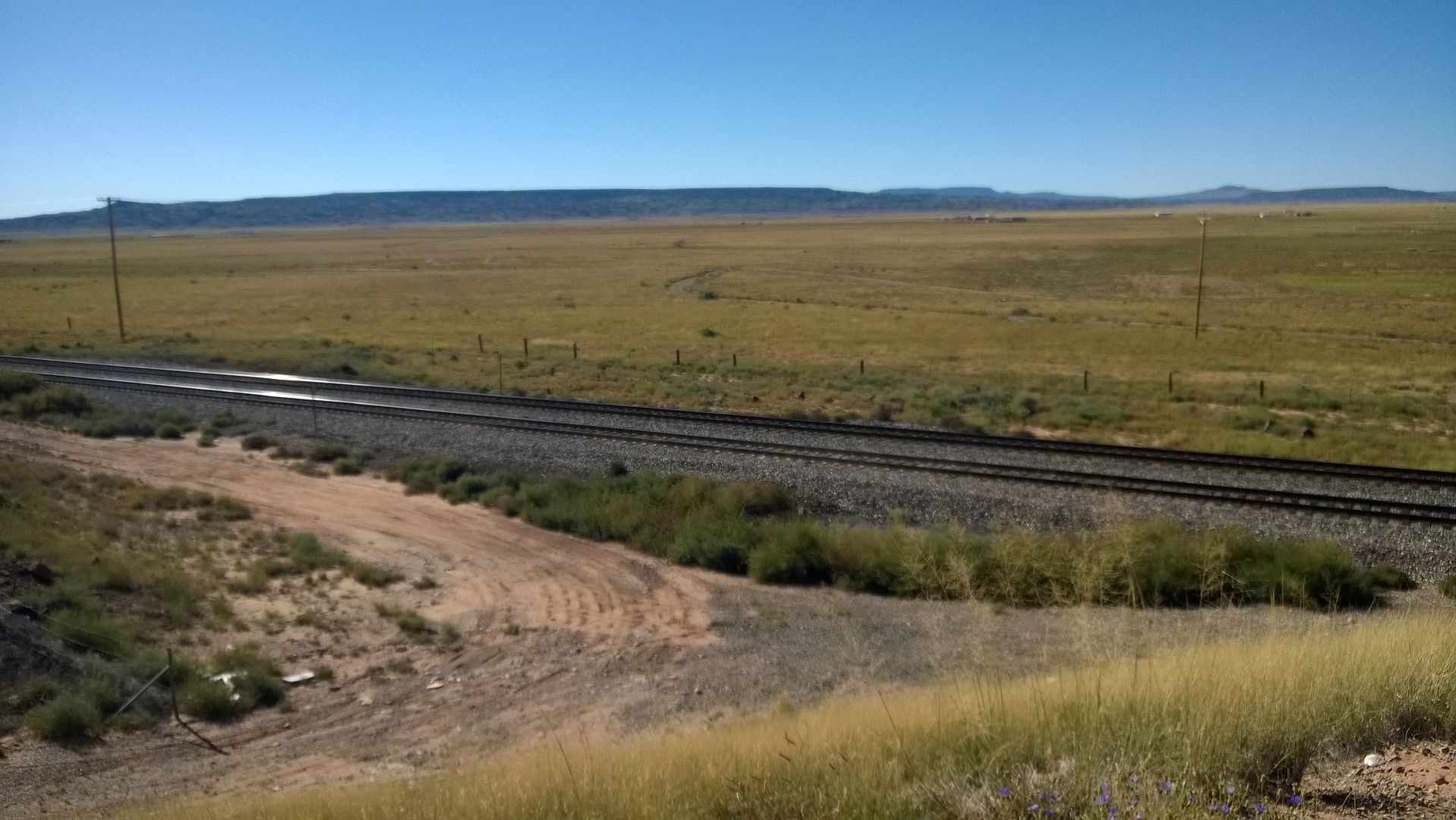 Heading over this bridge, you have some poorly maintained paved roads that turn to dirt for a quarter mile that turn back into even poorer, poorly maintained roads known as the Old US 66. Follow this long enough and you can see Mount Taylor getting closer. (Center two peaks.) We were about to head over these.
Stopped in Grants to refuel and grab a quick snack as I knew we would be out all day. (We got back in town at 7:30.)
Headed up into the mountains on a relatively simple (not technical at all) curvy road with a 55 speed limit that turns into gravel at a seemingly random point. This loose gravel road took us to our forest road that we wanted to play on to bring us to here...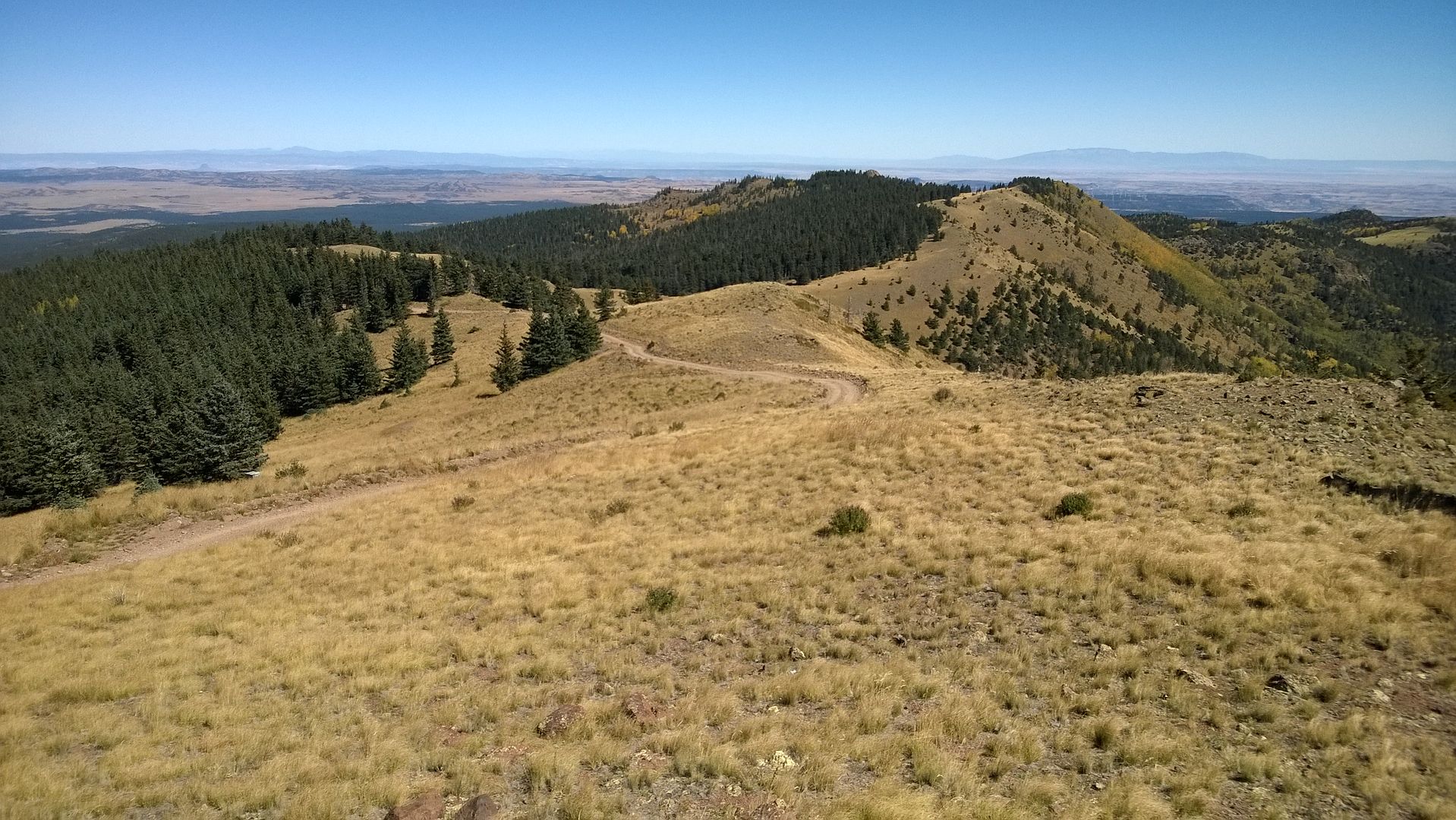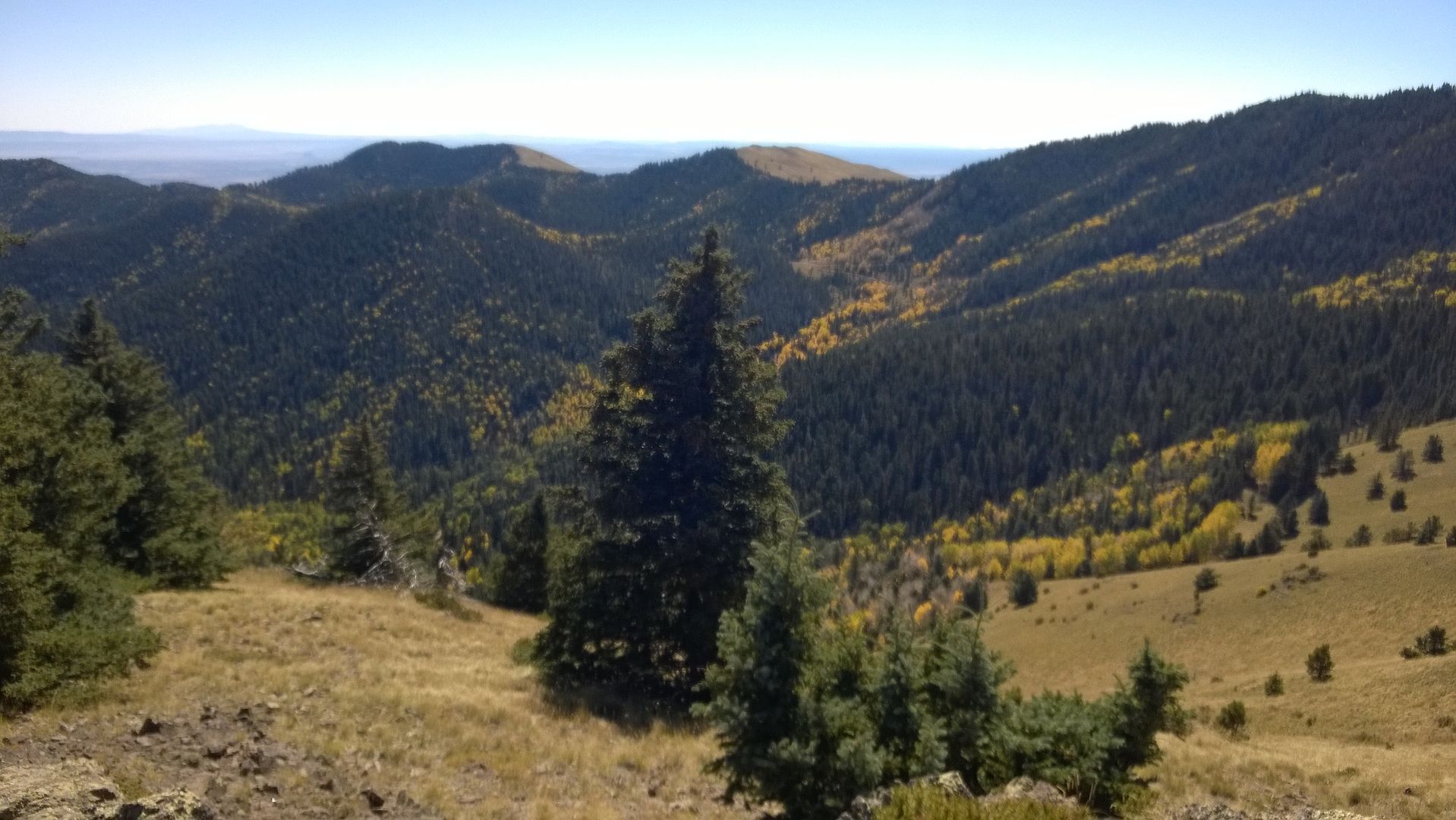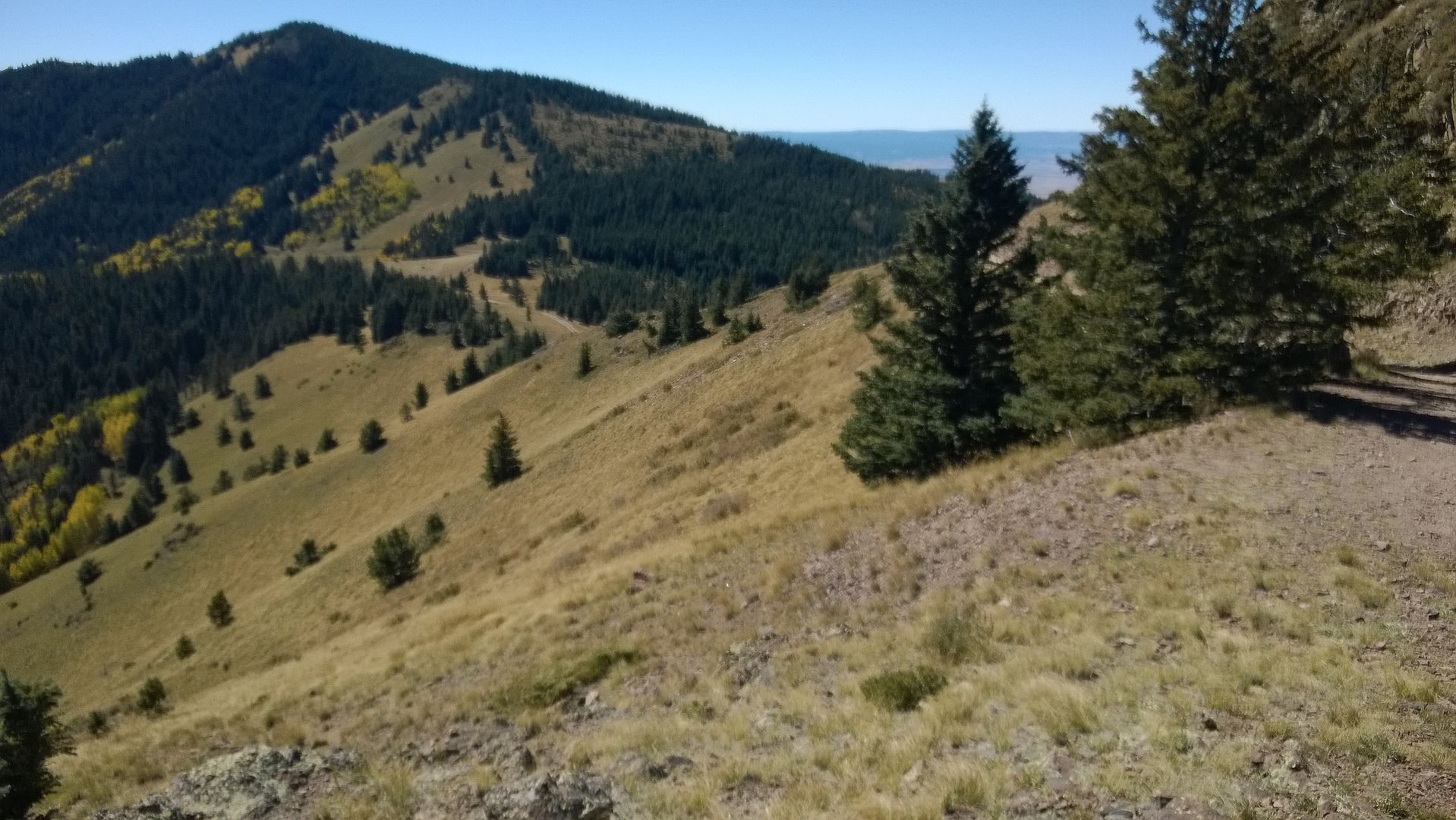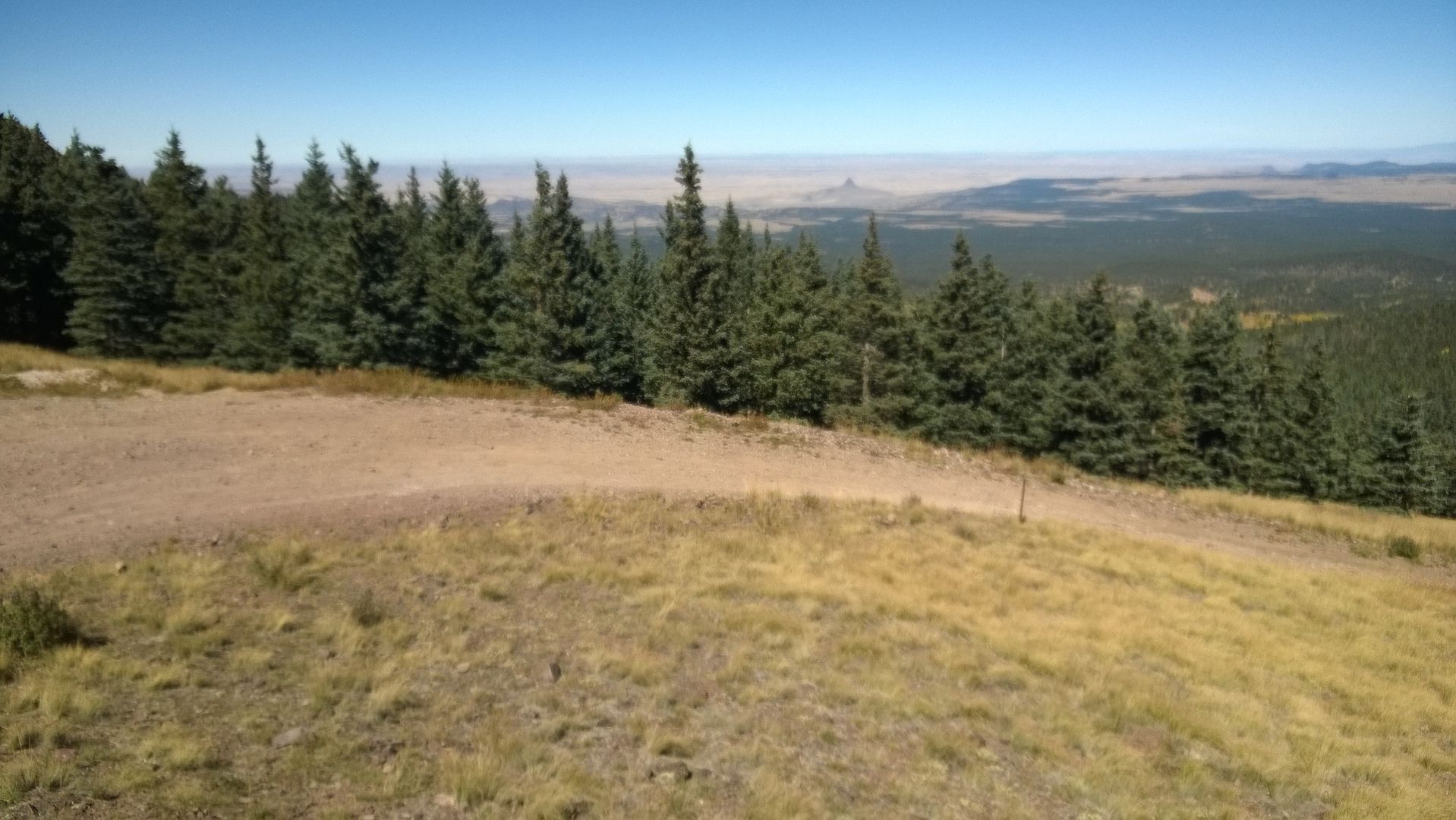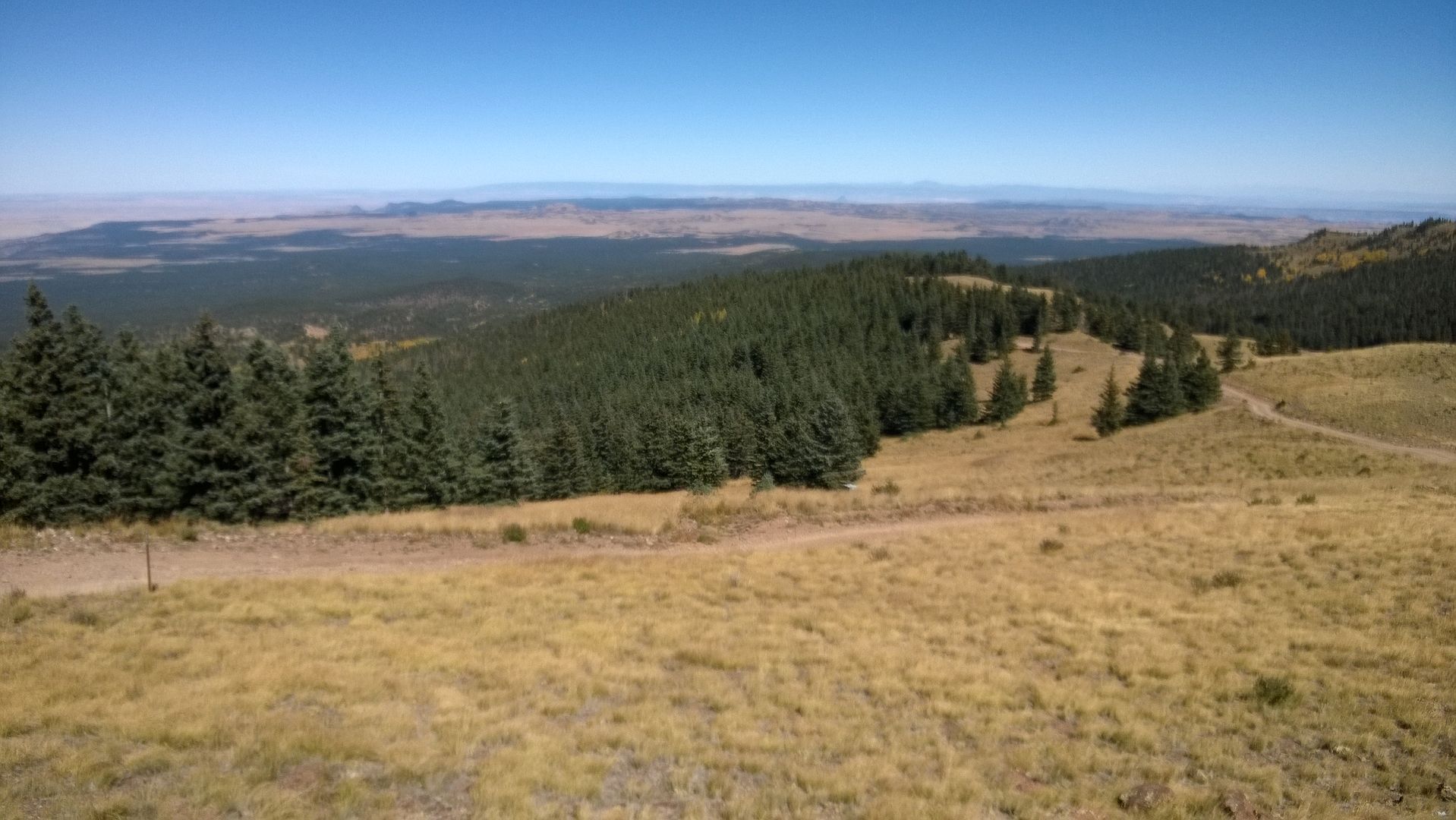 and because I couldn't get enough of this view.
A nice picture of my dirty bike. (Why in the world would someone use street tires for this? Well, they work fairly well and I am about to throw these ones away.)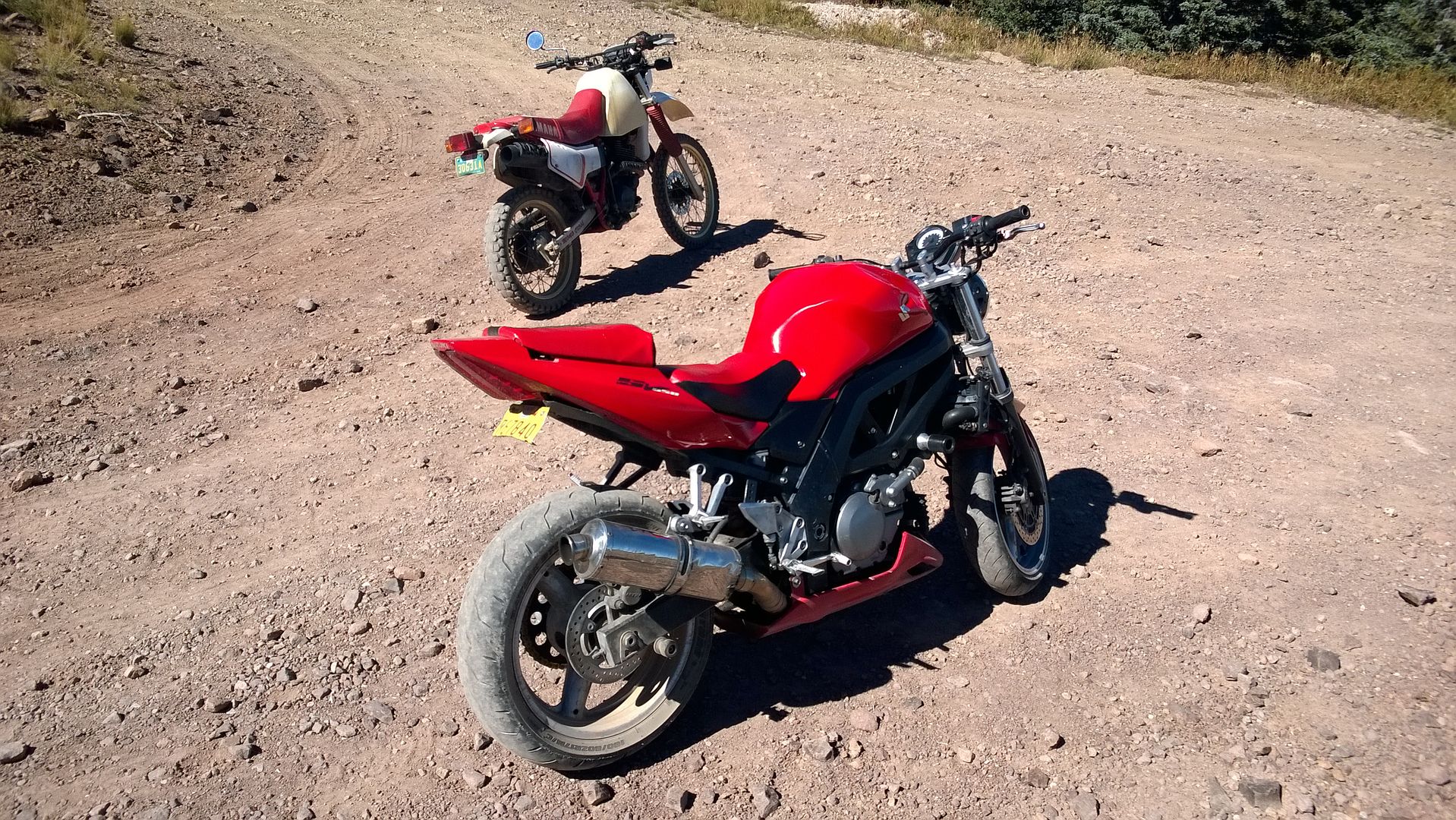 I stopped at seemingly random times throughout the journey and don't have many words for most of the pictures following.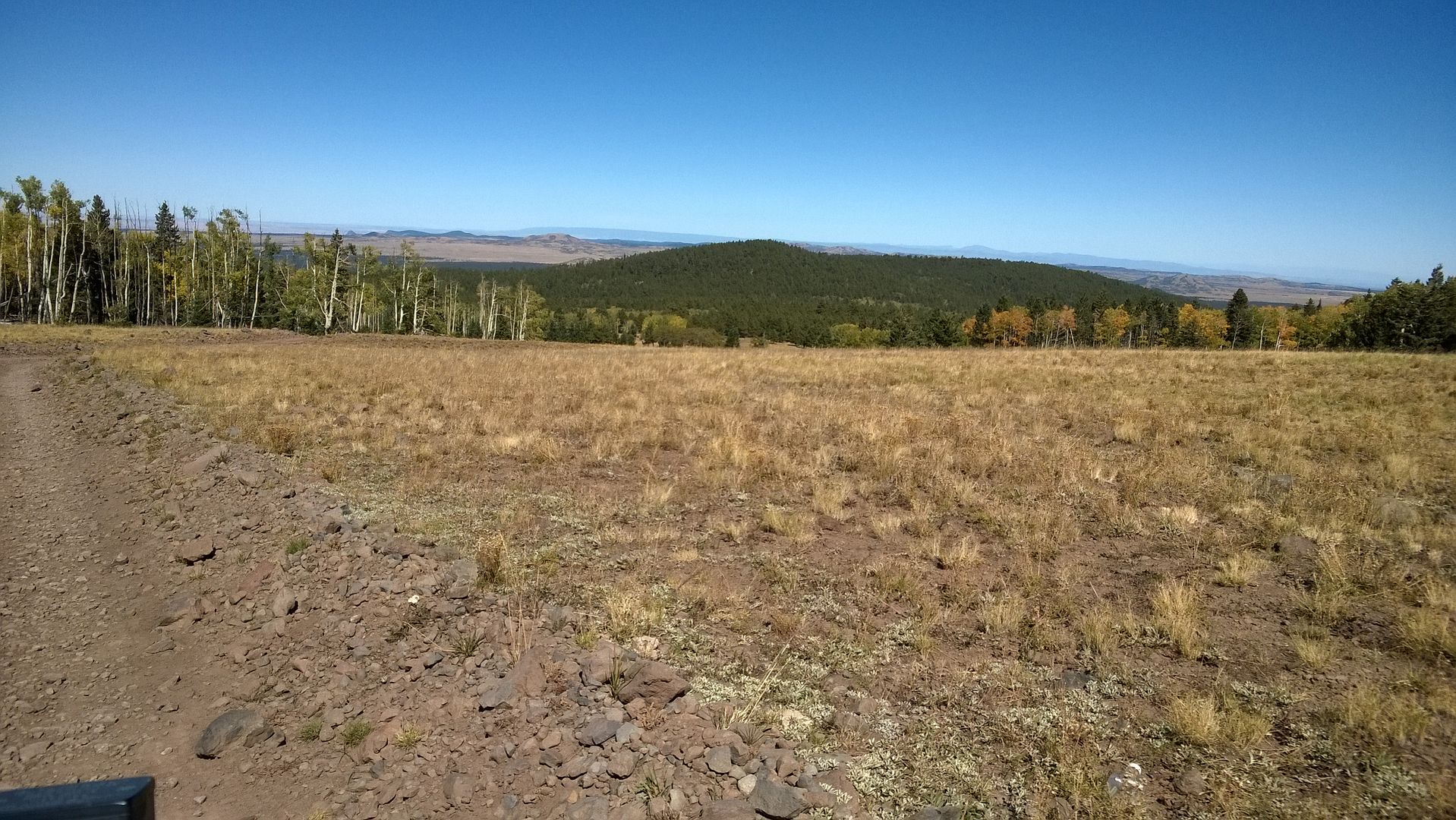 This isn't the road we were looking for, but we went down it anyways.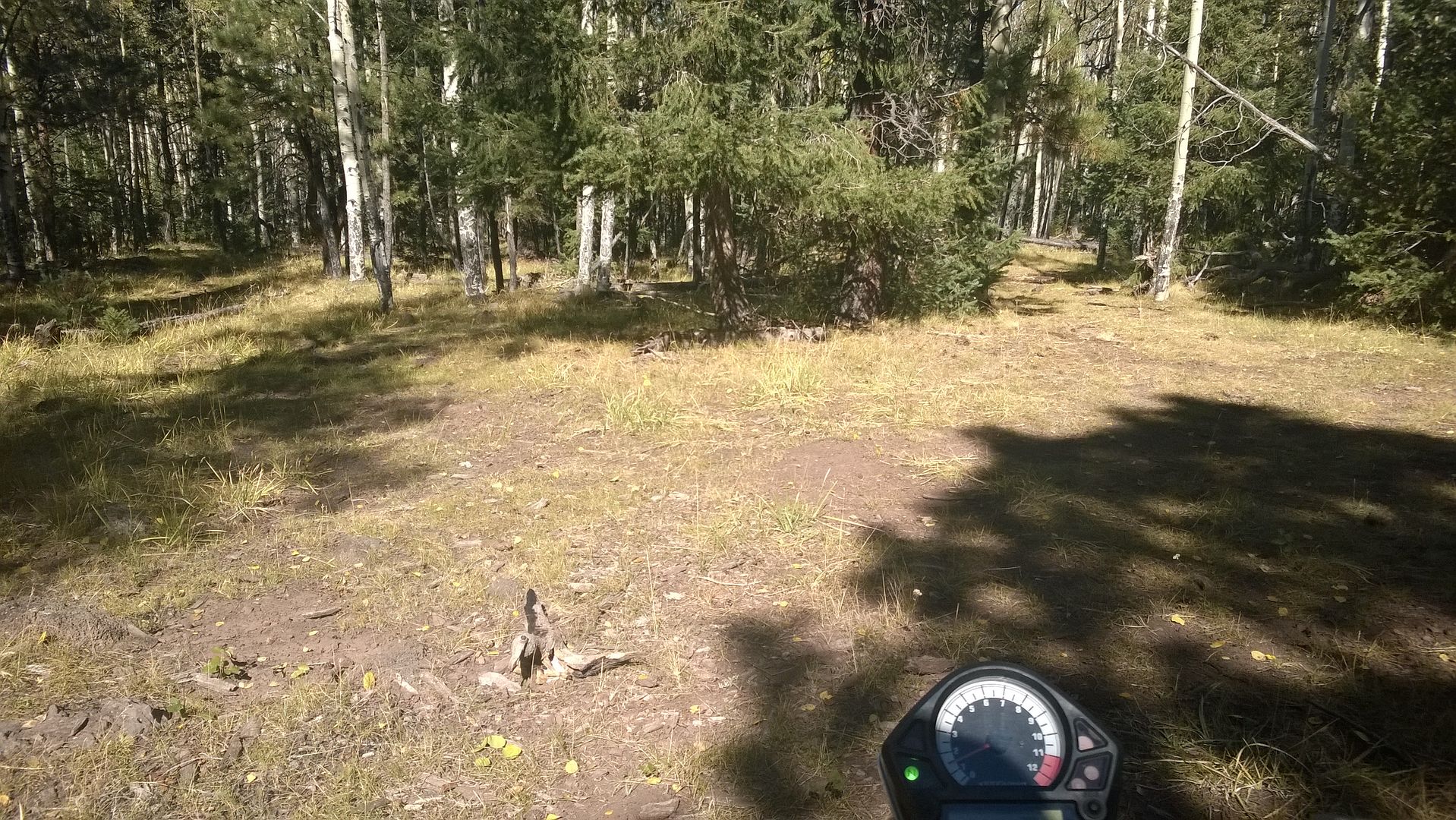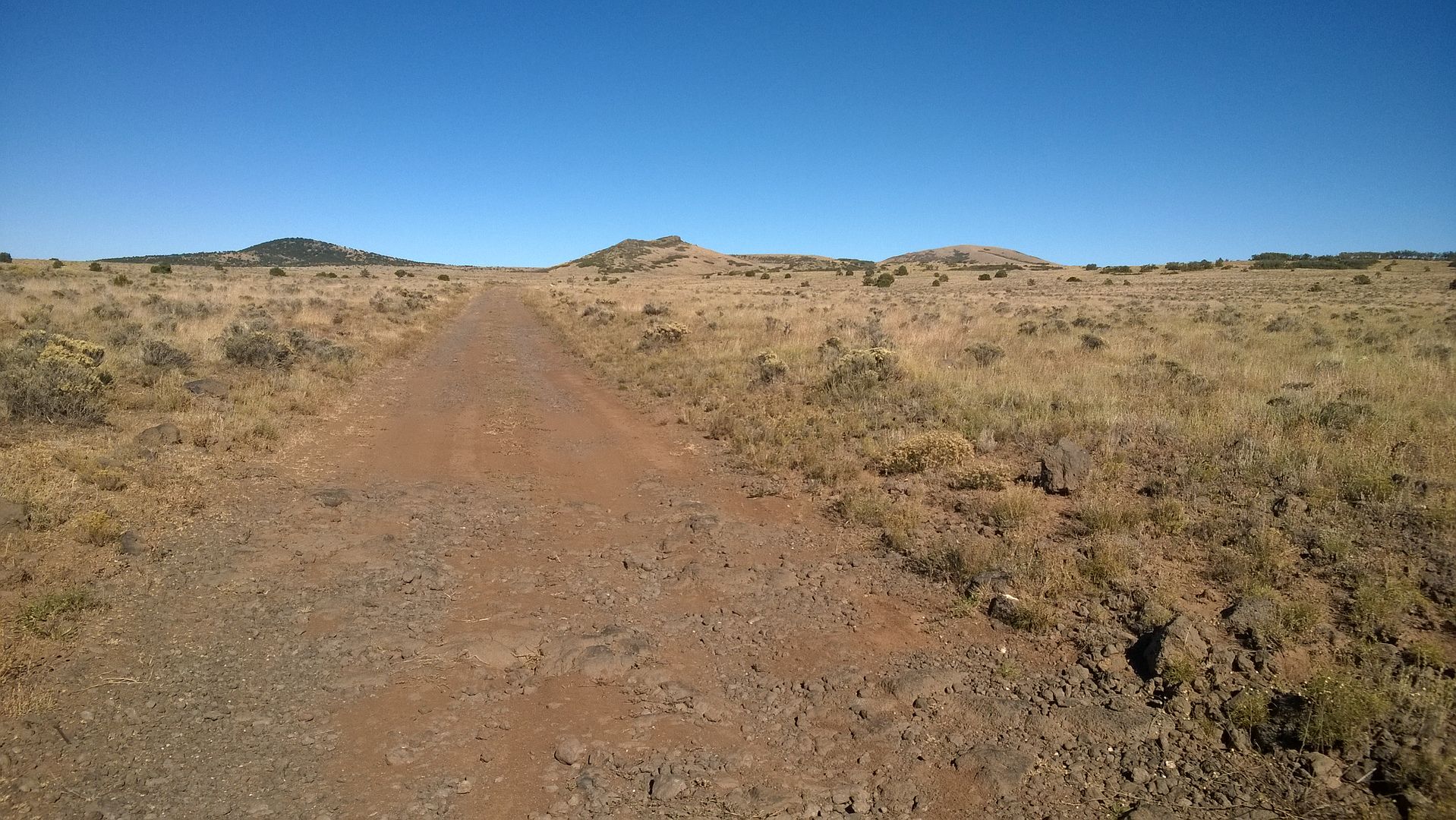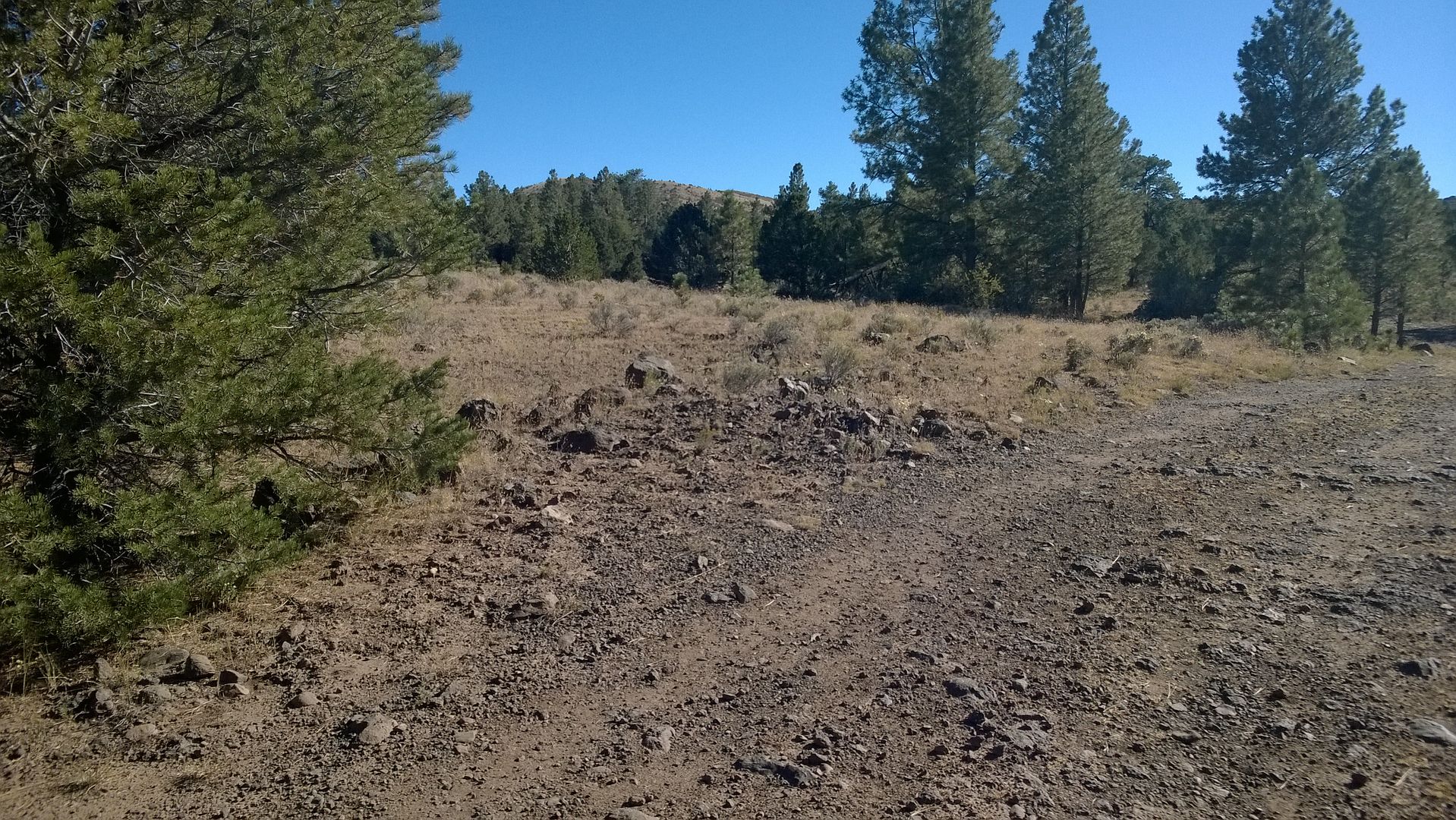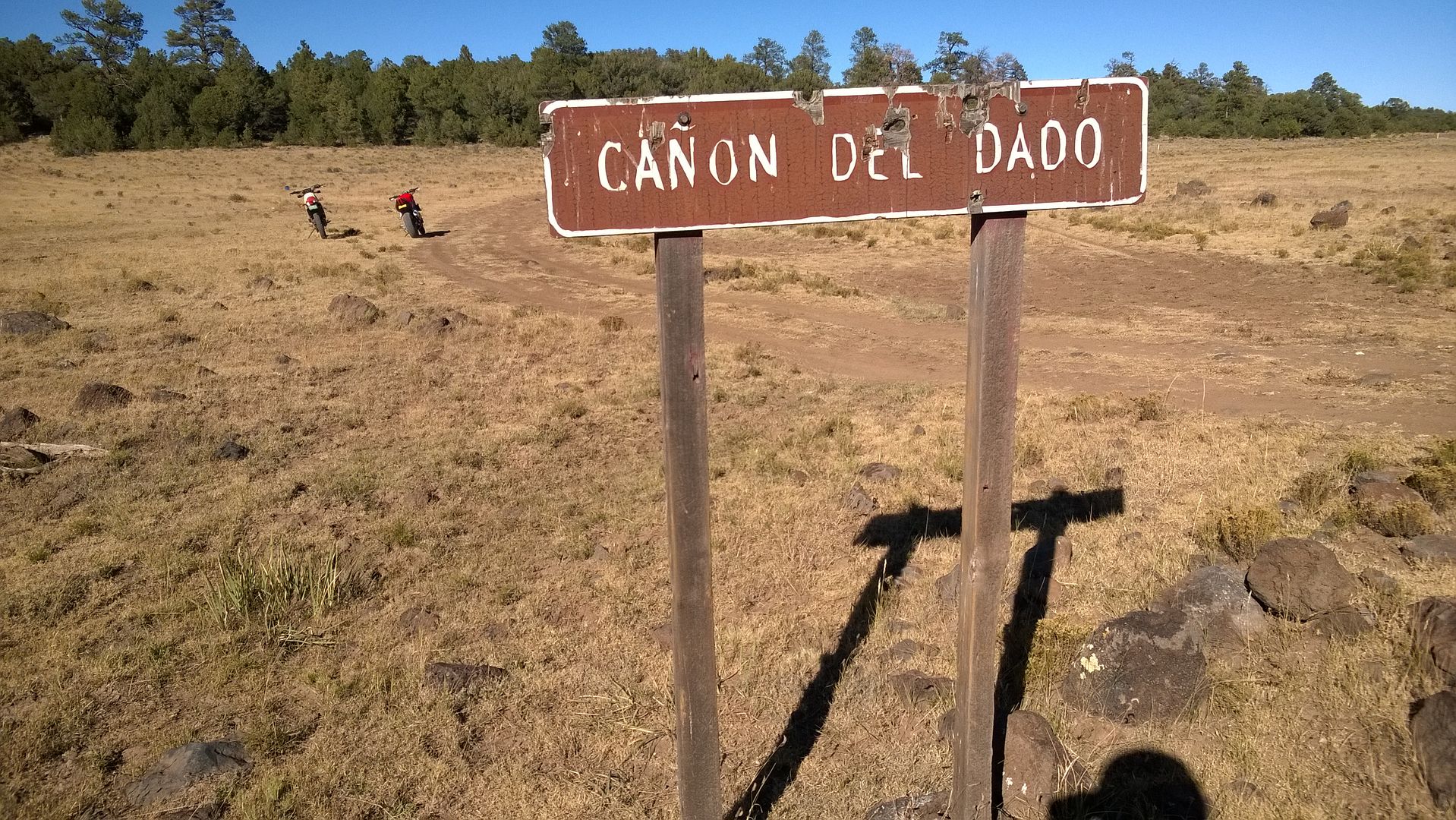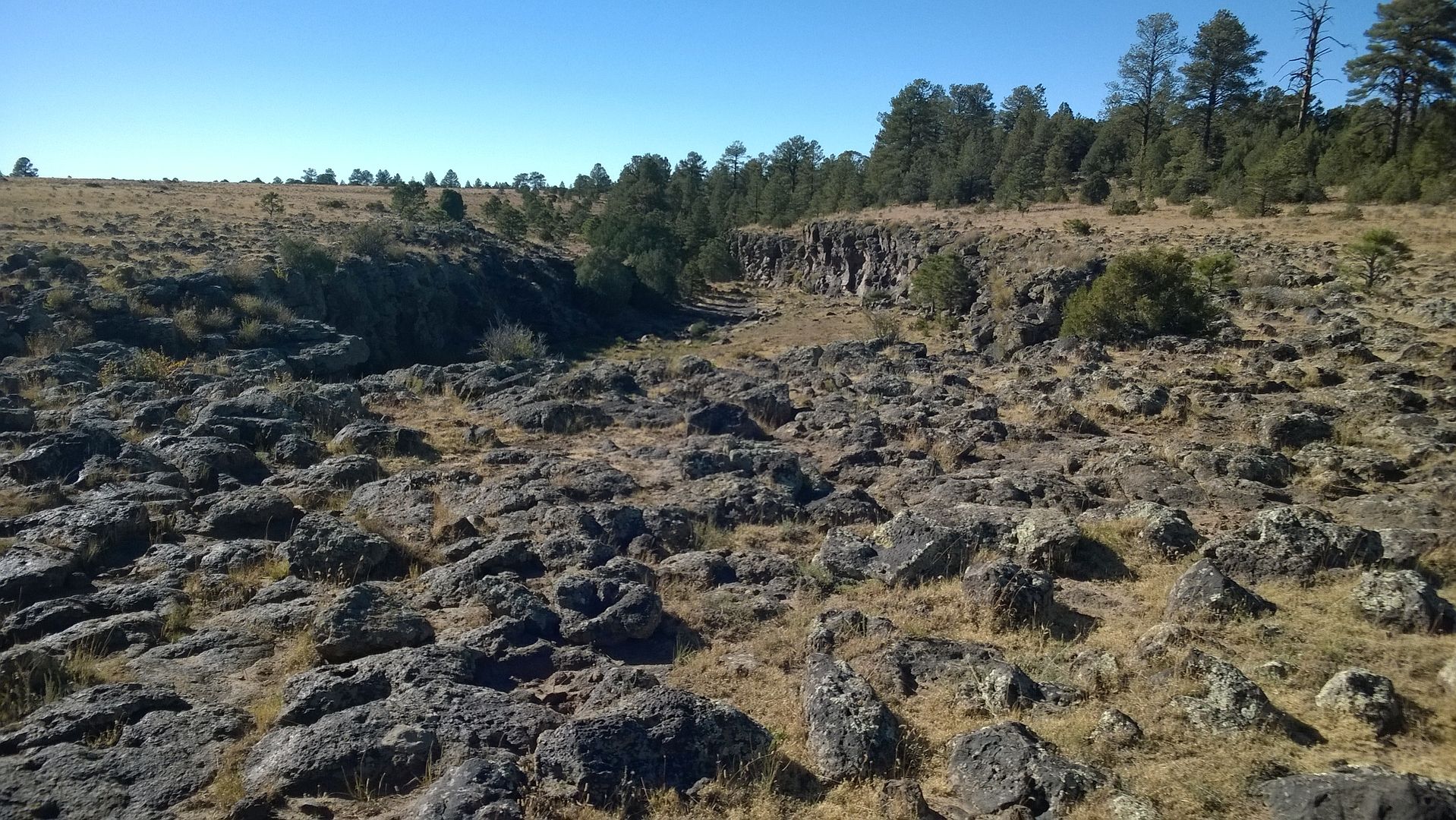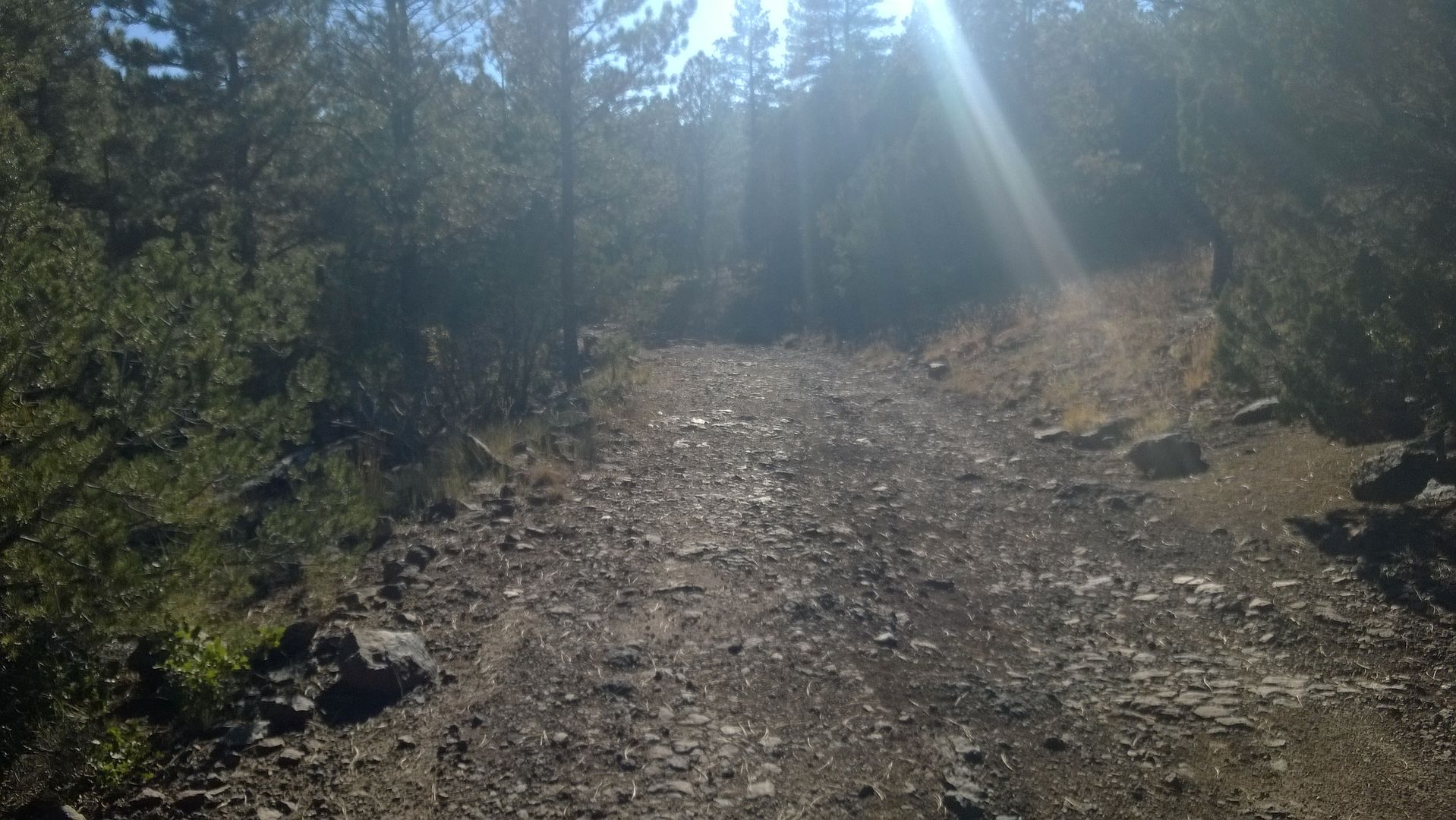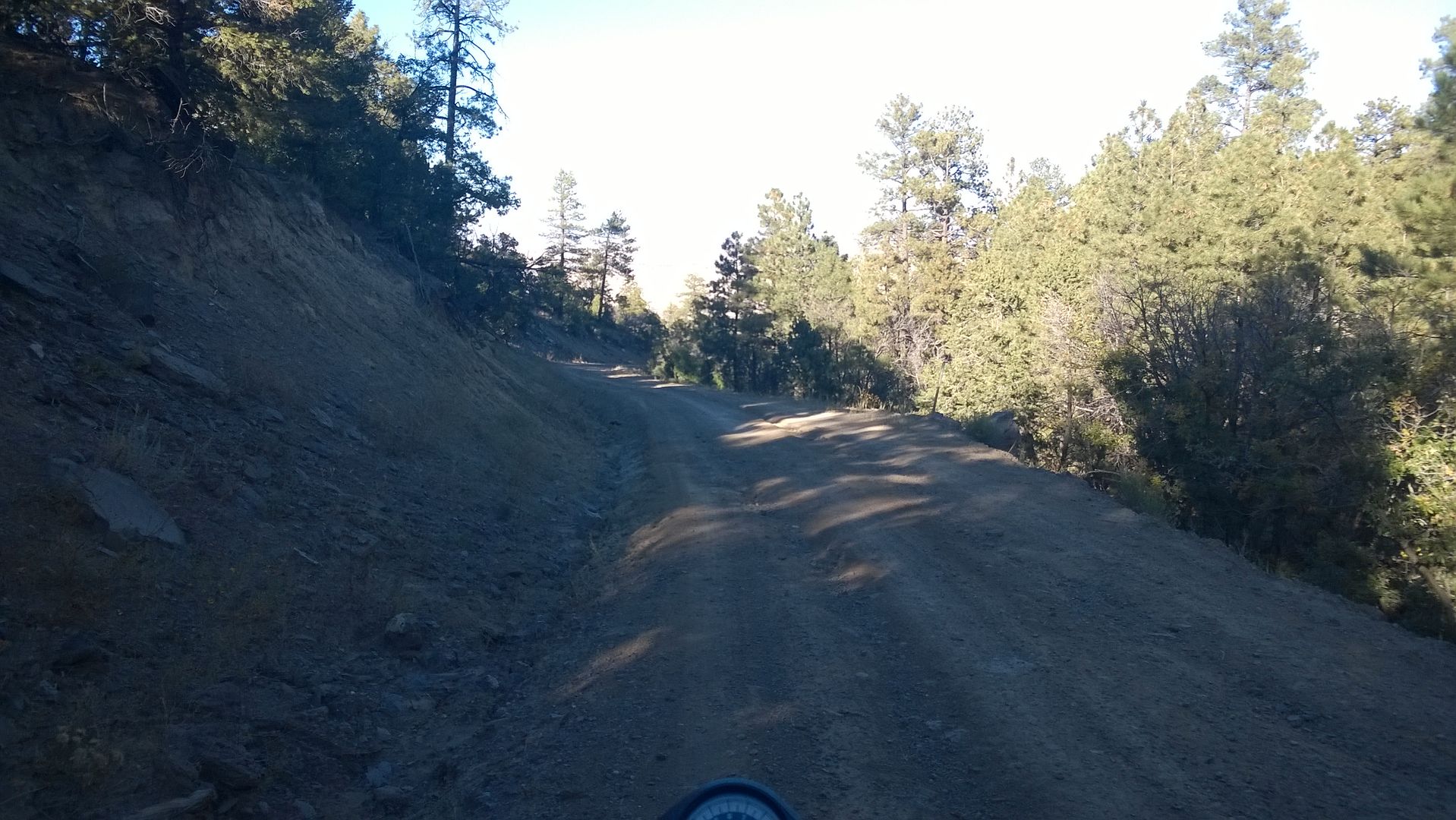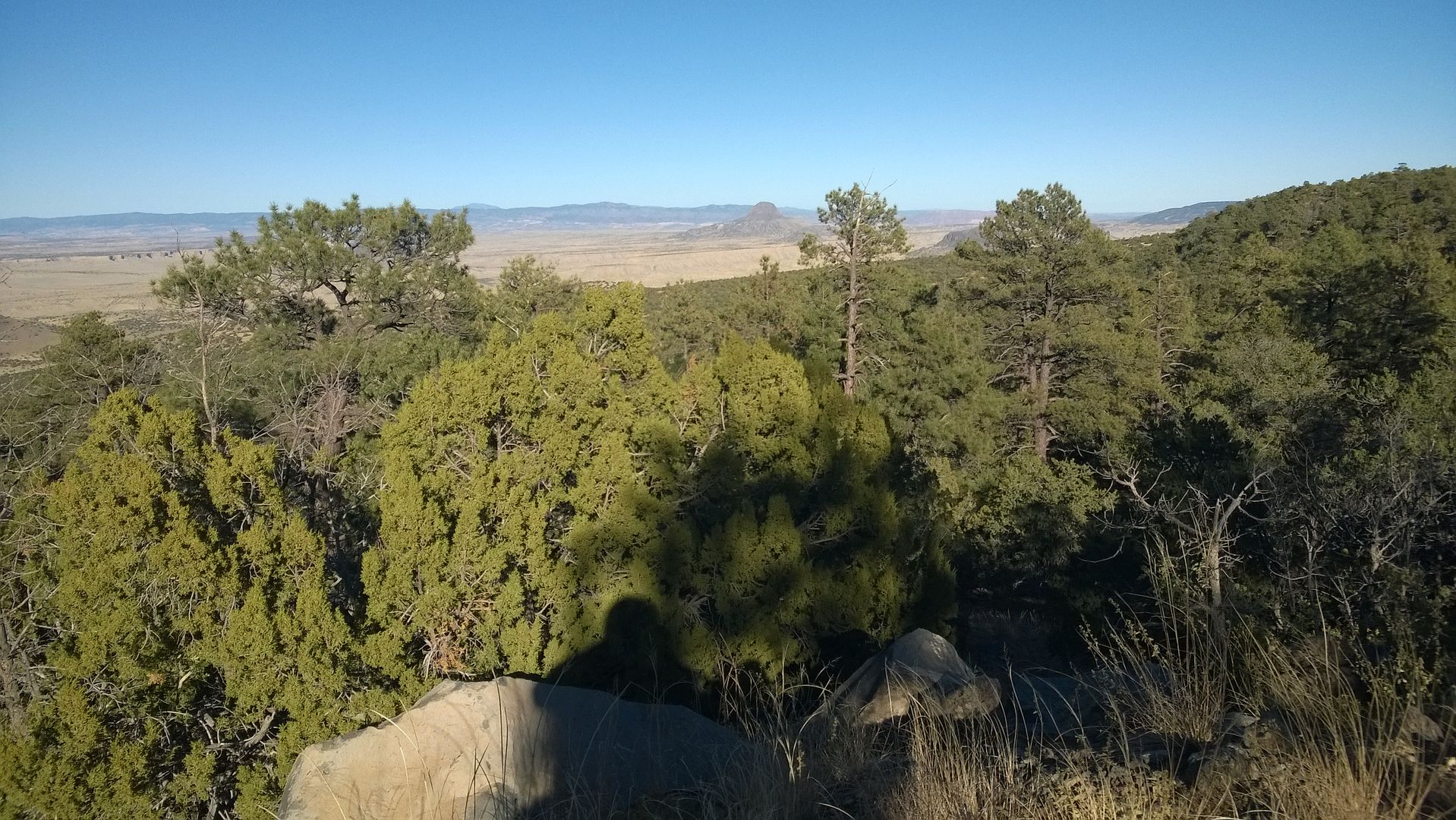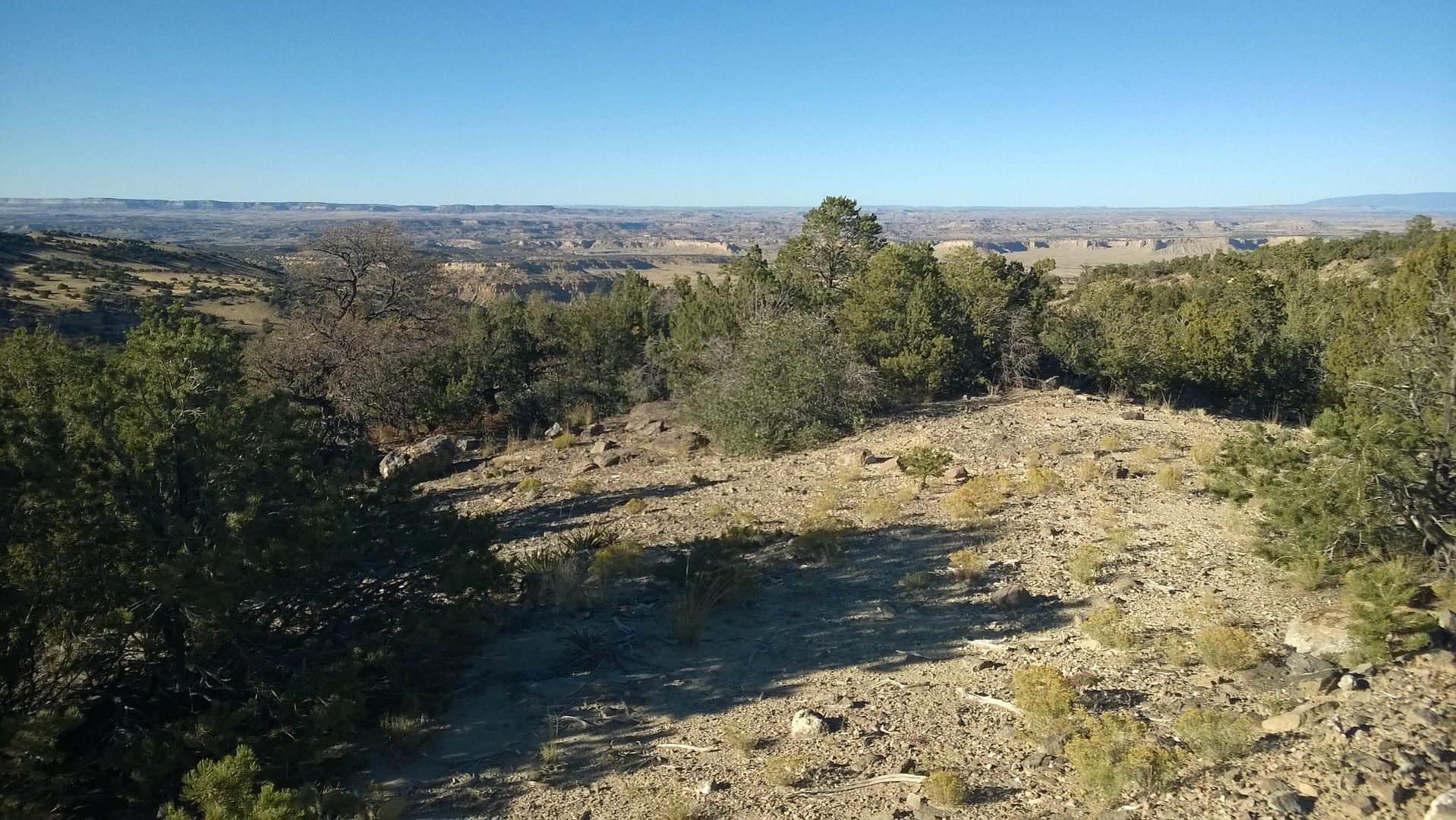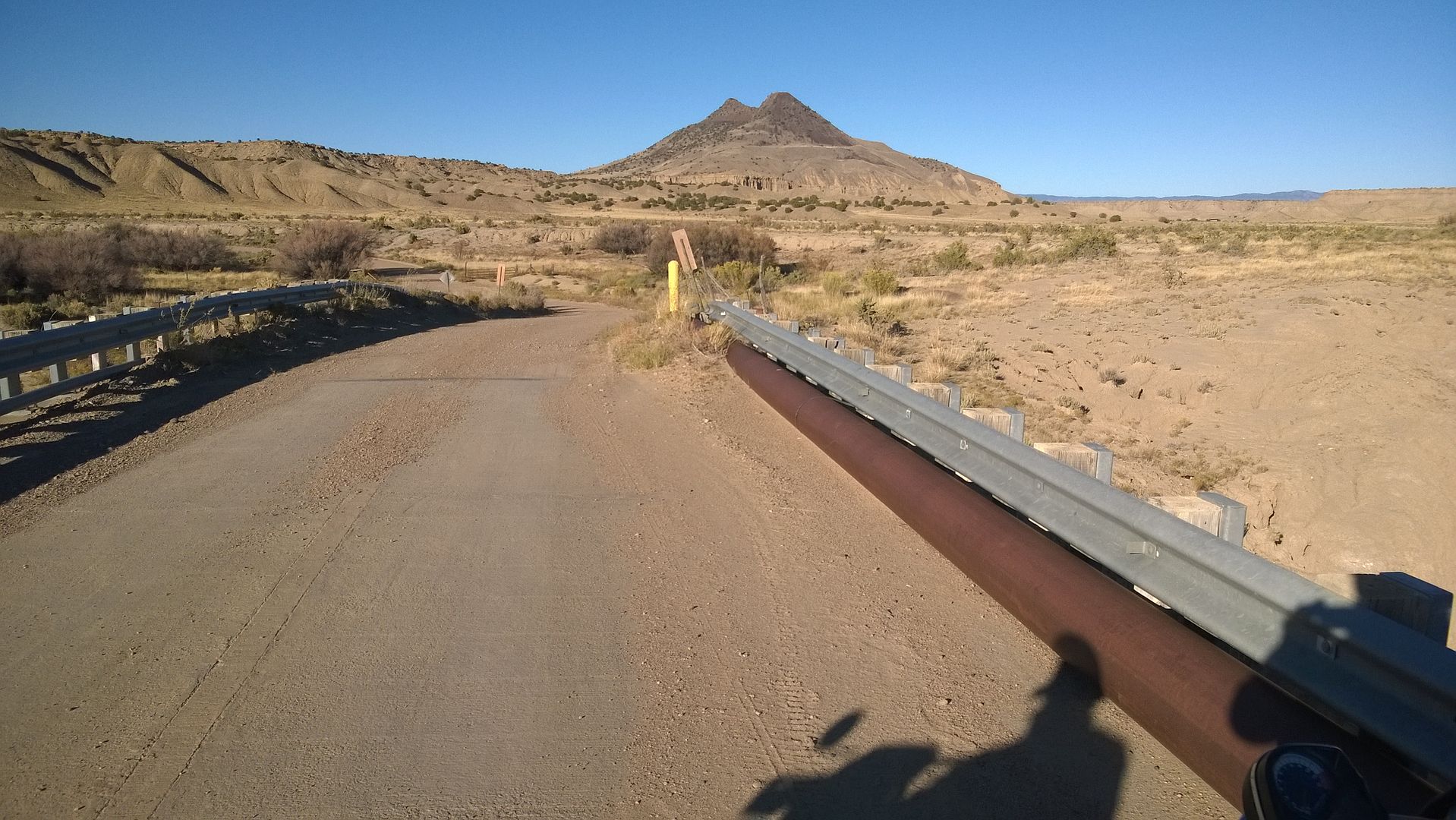 At this point, the other guy ran out of gas, 3 miles from the gas station. (Sigh.) I drove down there, got some gas and we were on our way, but not before I noticed some flowers stuck in my shift lever.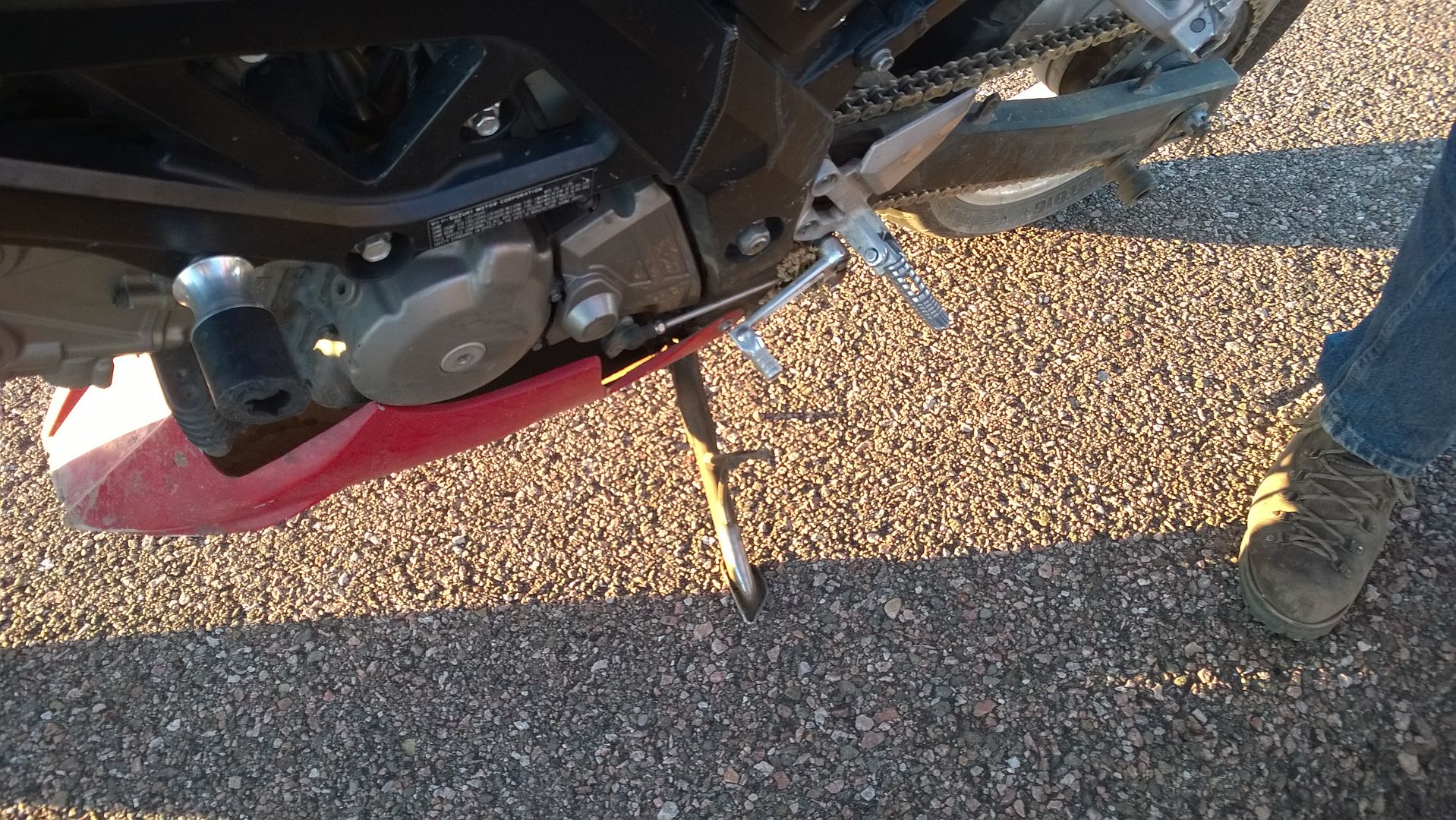 Wonderful day, just over 250 miles from 9 AM to 7:30 PM with 12:00 PM to 6:30 PM on the dirt.
More Mount Taylor and Cabezon pictures in not too long. I really enjoyed that place and want to explore some more.