A quick update:
New carbs have arrived! I knew they'd need at least a full tear-down, so off to the backyard it is.
So far they're looking a lot better than the last set: no visible corrosion, (last set you could see a little in the butterfly valves, and two of those were stuck). Got a free throttle cable out of it, and a rubber heat-shield (i think it is) that goes somewhere. Eh, I'll figure it out when it goes on the bike. Good play in the throttle, and all the pilot screw covers are still there, so i'm betting this was basically stock. Might as well prepare for a full sync/tune when all is done.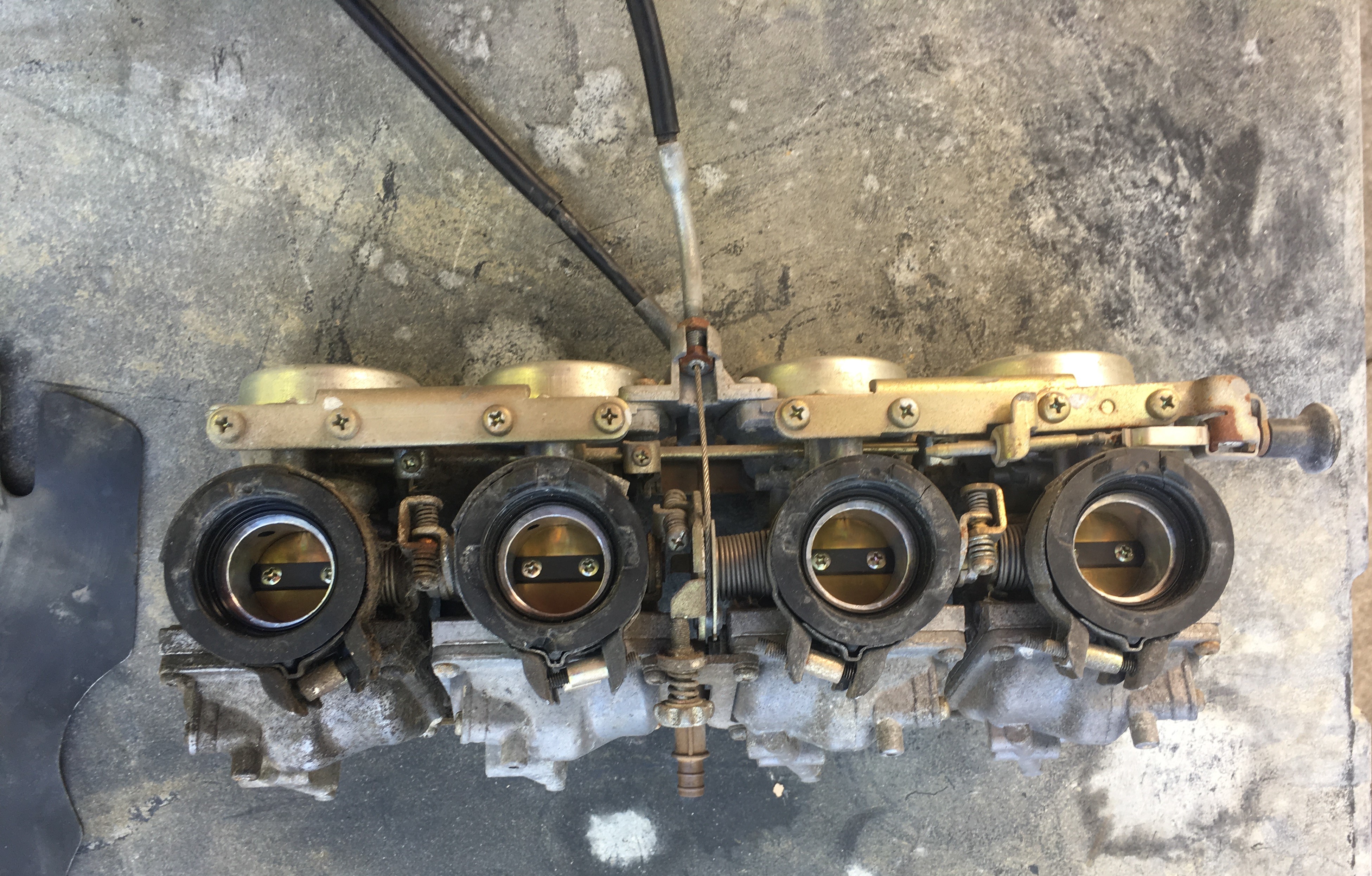 Taking it apart went a lot smoother, and it looked super clean. Some sticking, so there's some gummy old fuel to wash out for sure. (Other bowls had more obvious fuel gunk, and every jet needs to be cleaned out). Some of the gaskets + o-rings even looked good enough to reuse - I'll replace everything for now, but can't hurt to have a backup for next time!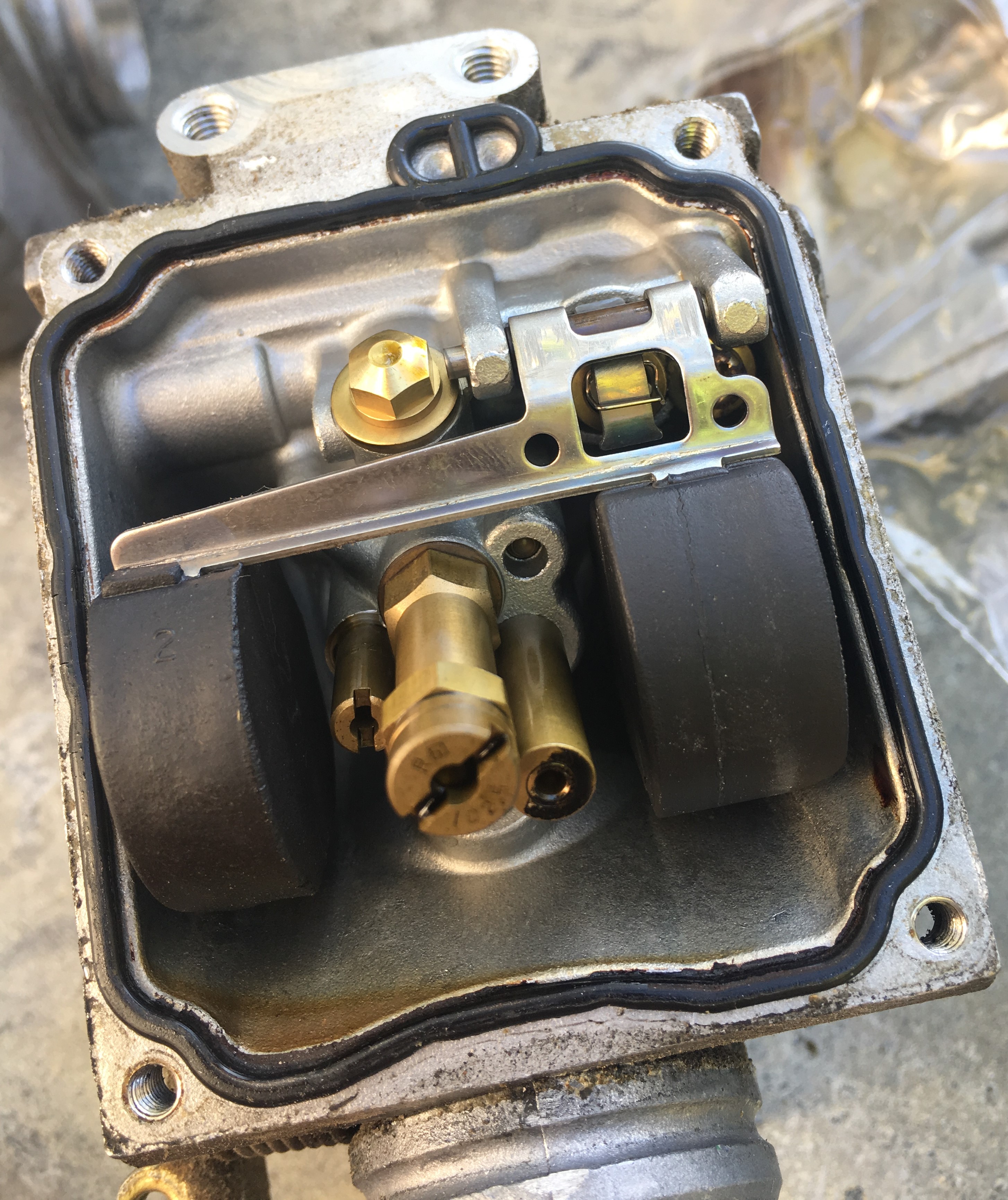 And yep, definitely stock - got a set of #20 jets coming, as well as some screw extractors (the butterfly valve screws ain't my friends, sadly - only got 3 of the 8 to actually come out, the rest are stripped). Have new stainless screws tho, so should be ok there eventually.
NOTE:
I recommend taking the nut off the side of the butterfly valve shaft BEFORE taking the valve "disk" out! otherwise, the shaft likes to twist on you (since it's just 2 strips of metal in the middle there).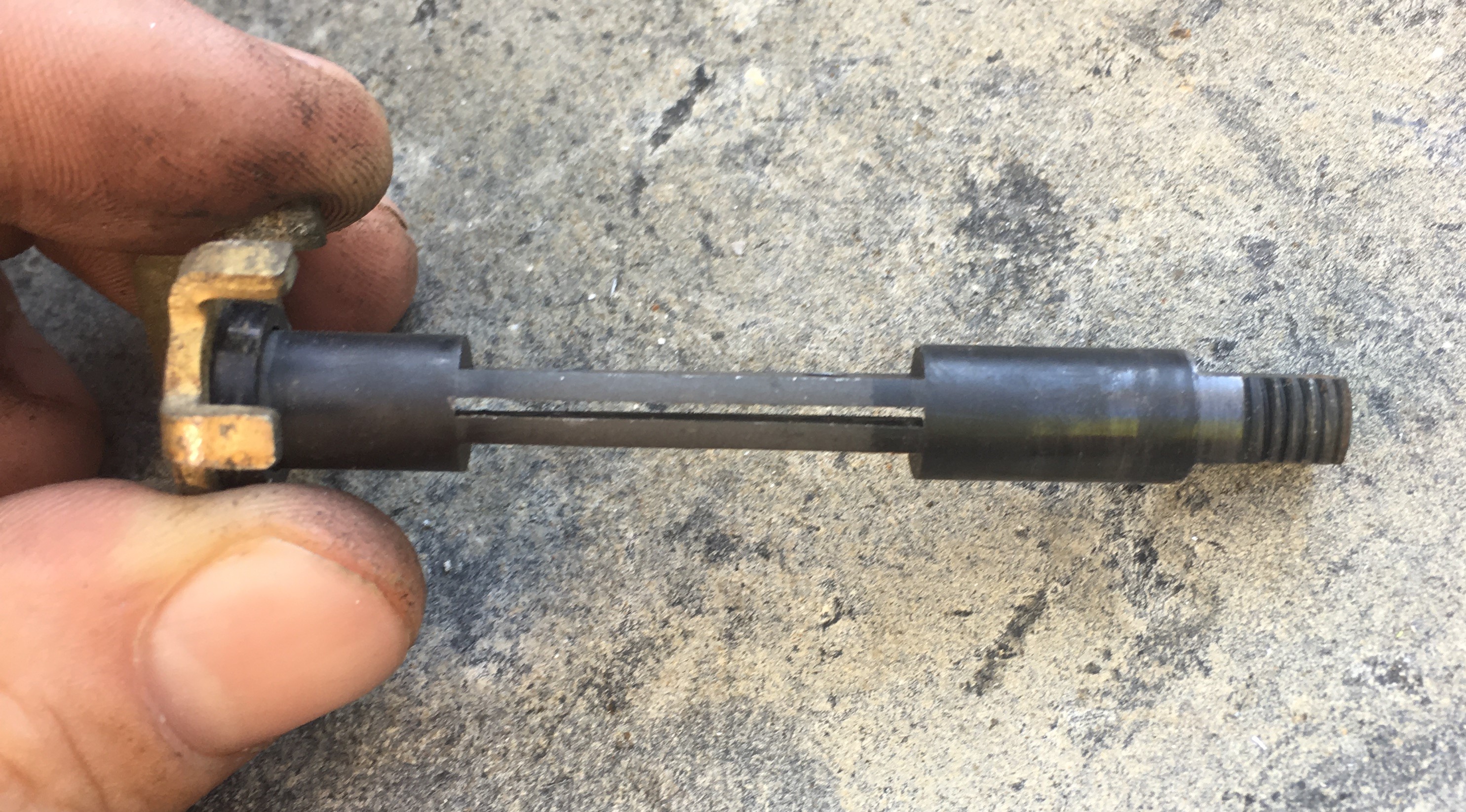 If this does happen to you
a) grab the brass "clip" on the threaded end with pliers (not in the photo, looks like the left side), and you can take the nut off (then slide the shaft out)
b) the threaded area on the right can easily be grabbed with an adjustable wrench on the flat part, so that + pliers on the other side, and some sloooooow twisting, will straight ya back out! Phew!
Remember, if something goes wrong, stop, take a breather, and make sure you ain't gonna break something that could be fixed by just going slow and smart (knock on wood you might just be ok)
Jets aren't here yet, so carbs are torn down as much as they can be for now. Will finish them the rest of the way once those get in, probably next weekend.
PS: at this point i have so many of the little bits and bobs that go in the carbs, at least 1 full set of extras, I'll write up a list after everything's done. If anyone needs something they dropped like, say, that pin that holds the float in place, or a sync spring, y'all can ping me.