So after 2 years of having a bike that was fun to ride but revolting to look at I finally decided to bite the bullet and go naked. I had an old gs850 parts bike that had been sitting in the garage and I had an epiphany realizing that I had most of the parts to complete the conversion and got to work. Over the past few days I have also added LED strip turn signals, shorty levers, a KZ1000P speedometer (per Radare's suggestion) and gutted the undertail. It's come a long way since I bought it but I have finally reached a point where I don't want to sell it. I have a Vortex 50 tooth rear and a -1 front on its way from the UK. After that arrives all that remains is a new paintjob.
This is how the bike looked when I got it:
Here it is today: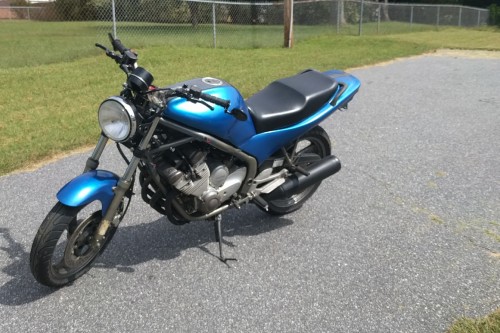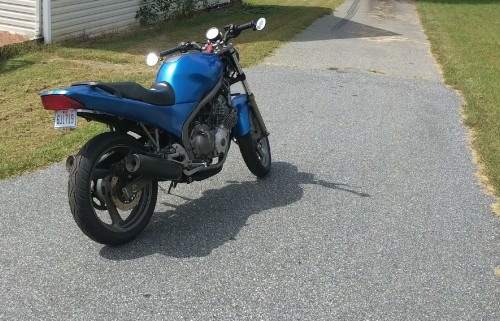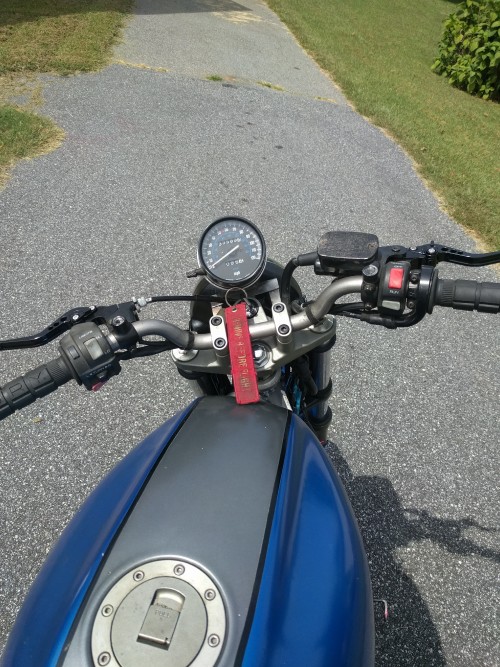 So 2 things I learned while doing the conversion that everone might want to know:
1. GS850 headlight brackets fit our forks as they are only 1mm smaller in diameter. Simply spray the rubber grommets with windex while sliding them on and they'll go right on.
2. If you can weld up some simple brackets to hold a gauge (I stole the ones from the 850 as well) you can bolt them to the bottom side of the triple tree as the clamp holes are threaded all the way through. I'm trying to find some M8 bolts that are long enough to thread all the way through allowing the bracket to be held on with a nut from below. I'll update once I do.