As the title says, it took a couple of years to get the bike from a stripped frame to the point I'm ready to turn it over. The video is the two years rebuild in just under two minutes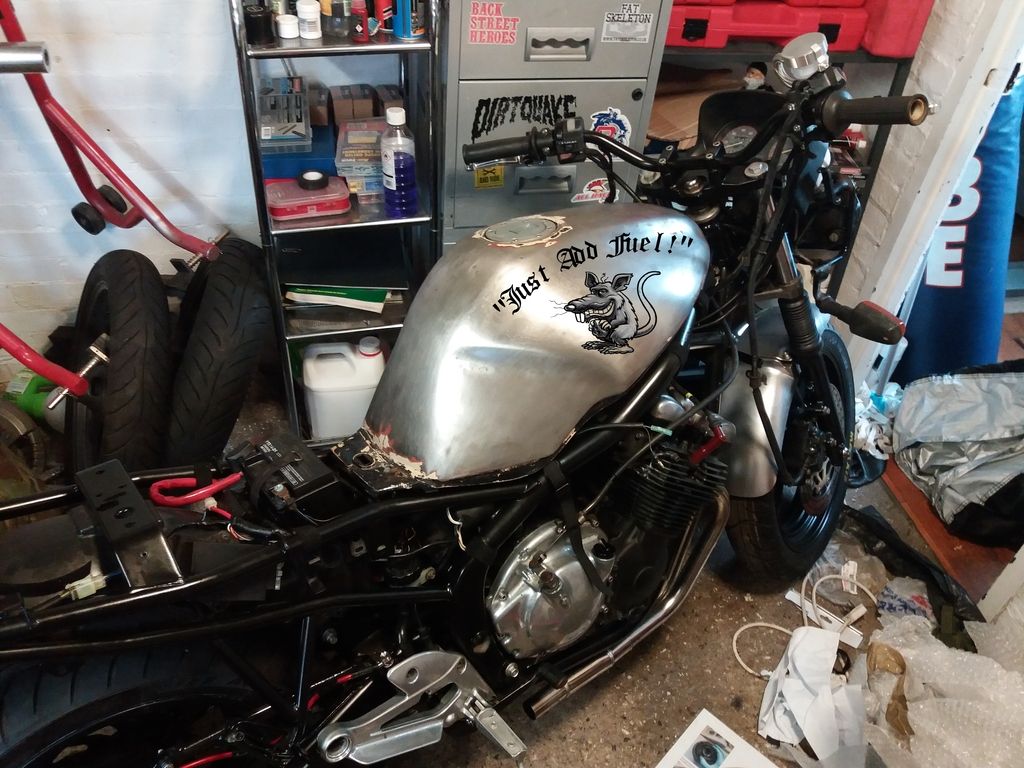 The tank décor is mock-up only as I am getting them made. The tank and the seat on the video pic, is an old picture which has now been changed to the picture you see below.
Upgrades were the front and rear of an FZR600
Progress wise, I have gone back to front, every screw, bolt, and fastener has been torqued to specification, have applied either thread lock or copper slip where the manual has specified, the liquids are in, and everything does what its supposed to be doing. I have mocked up the tank designs, and the seat cover arrived this morning.
The final phase will be to turn her over, and work out why she wont start... I have said it before, but thank you, you have built an incredible library of information, which I frequently use and recommend to everyone I find with an XJ.
My Project: "Just Add Fuel1"