The stock paintjob strips off down to the grey primer with metholated spirits (denatured alcohol, ethanol with a dash of methanol and purple dye) once you have scuffed off the clear coat. I'm guessing petrol would do the same :prob: nice one Yamaha.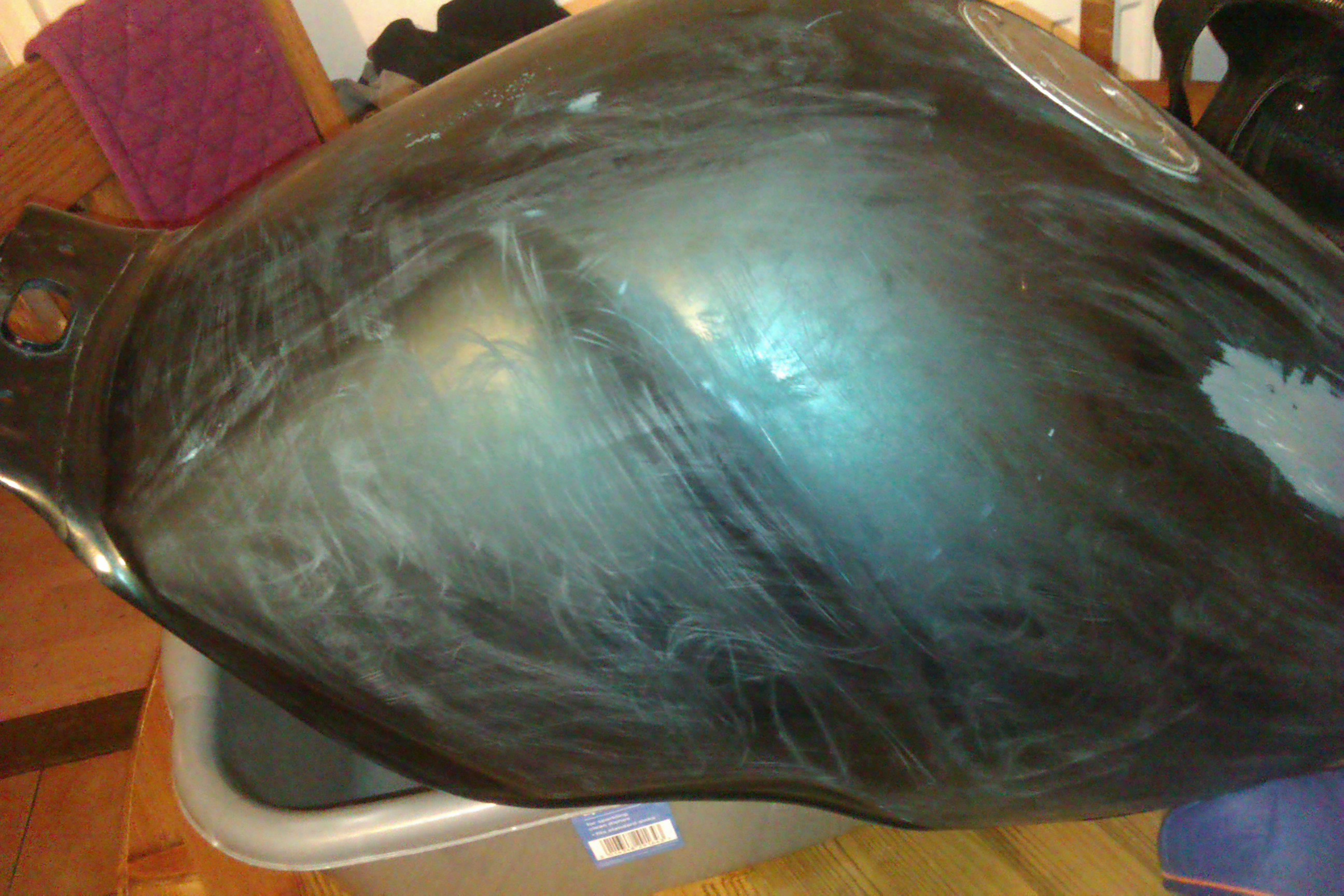 Shiney shock: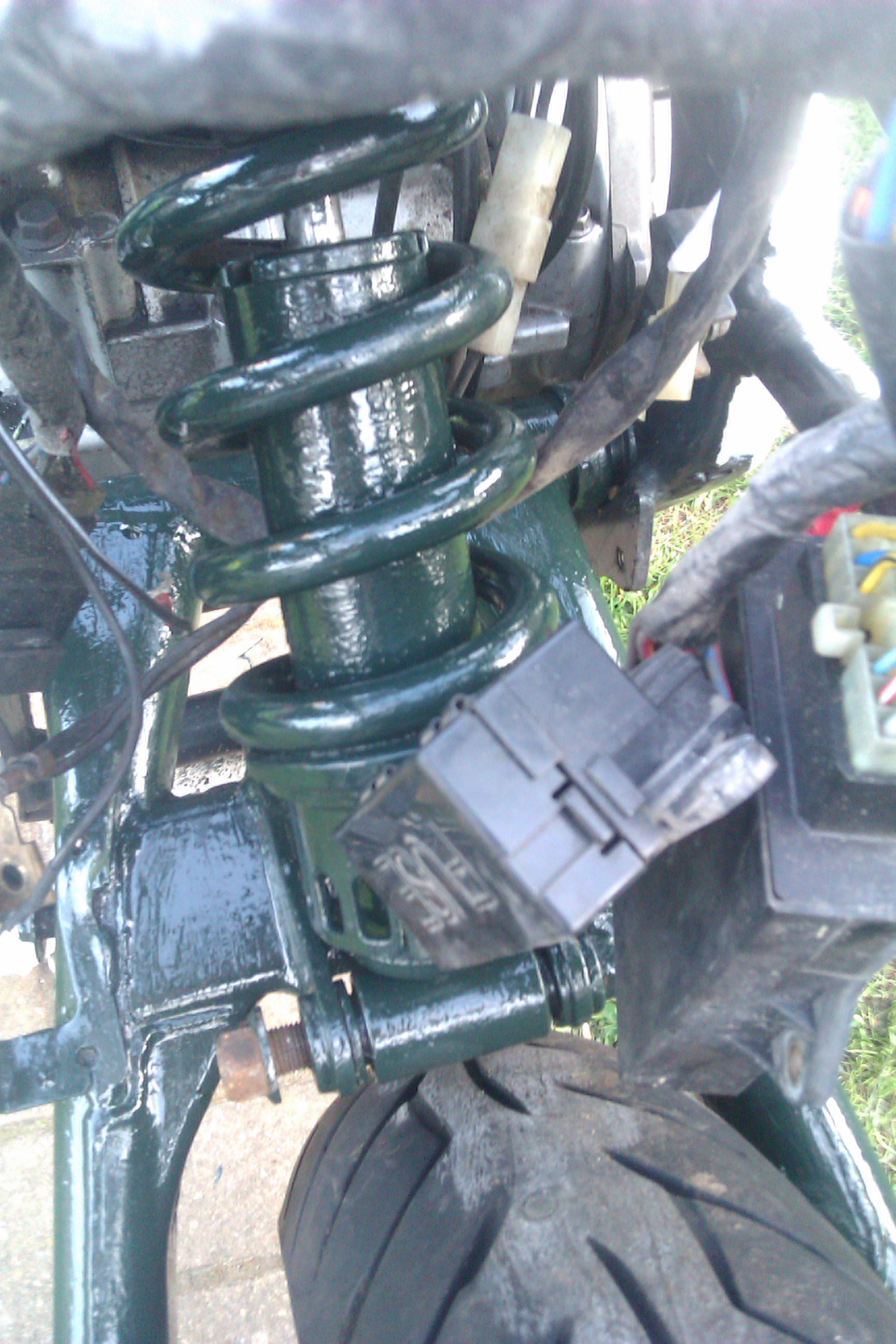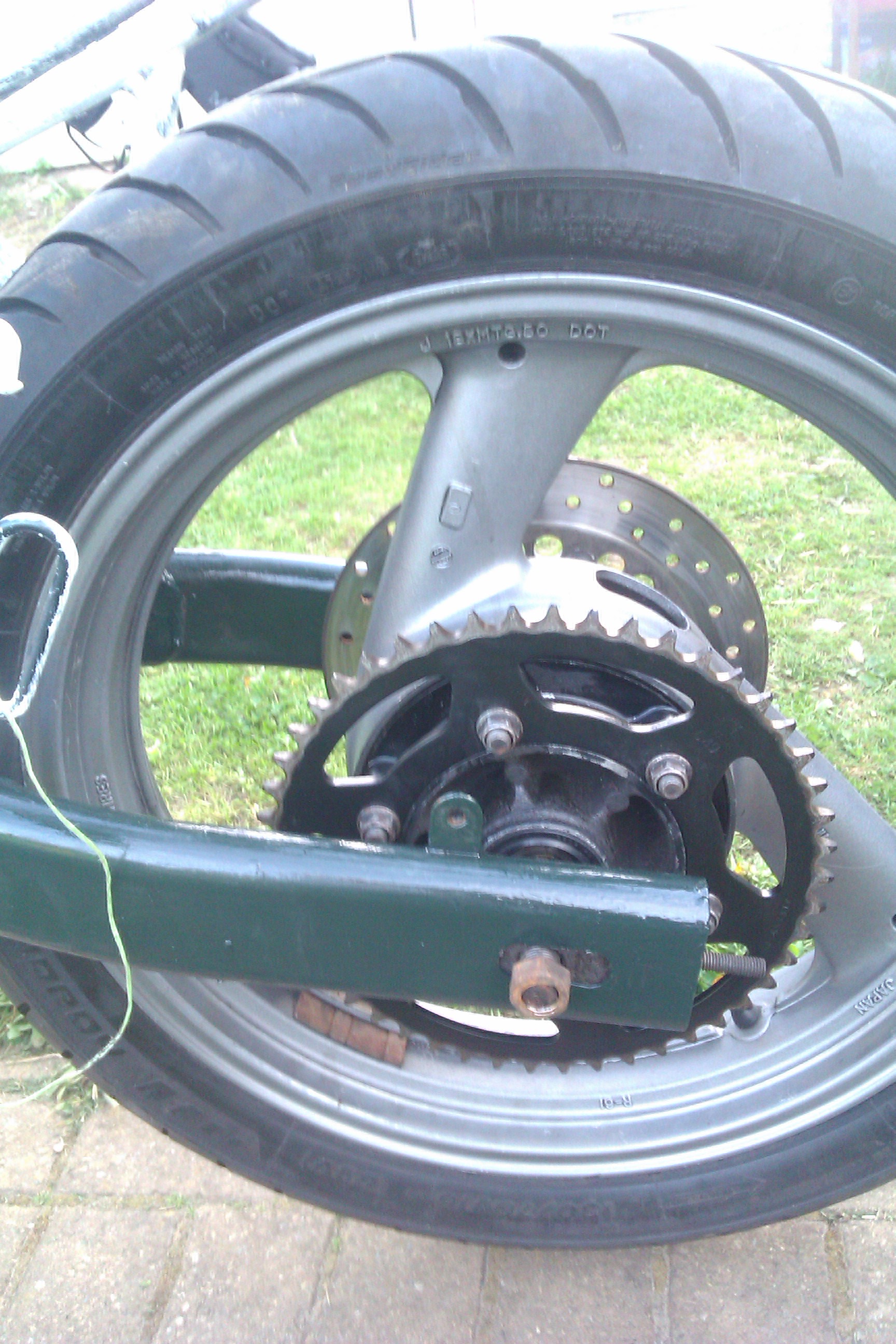 Good to get her out in the sun and spot the blemishes. Final coat tonight and then fresh decals, check electrics and torque stuff up to spec.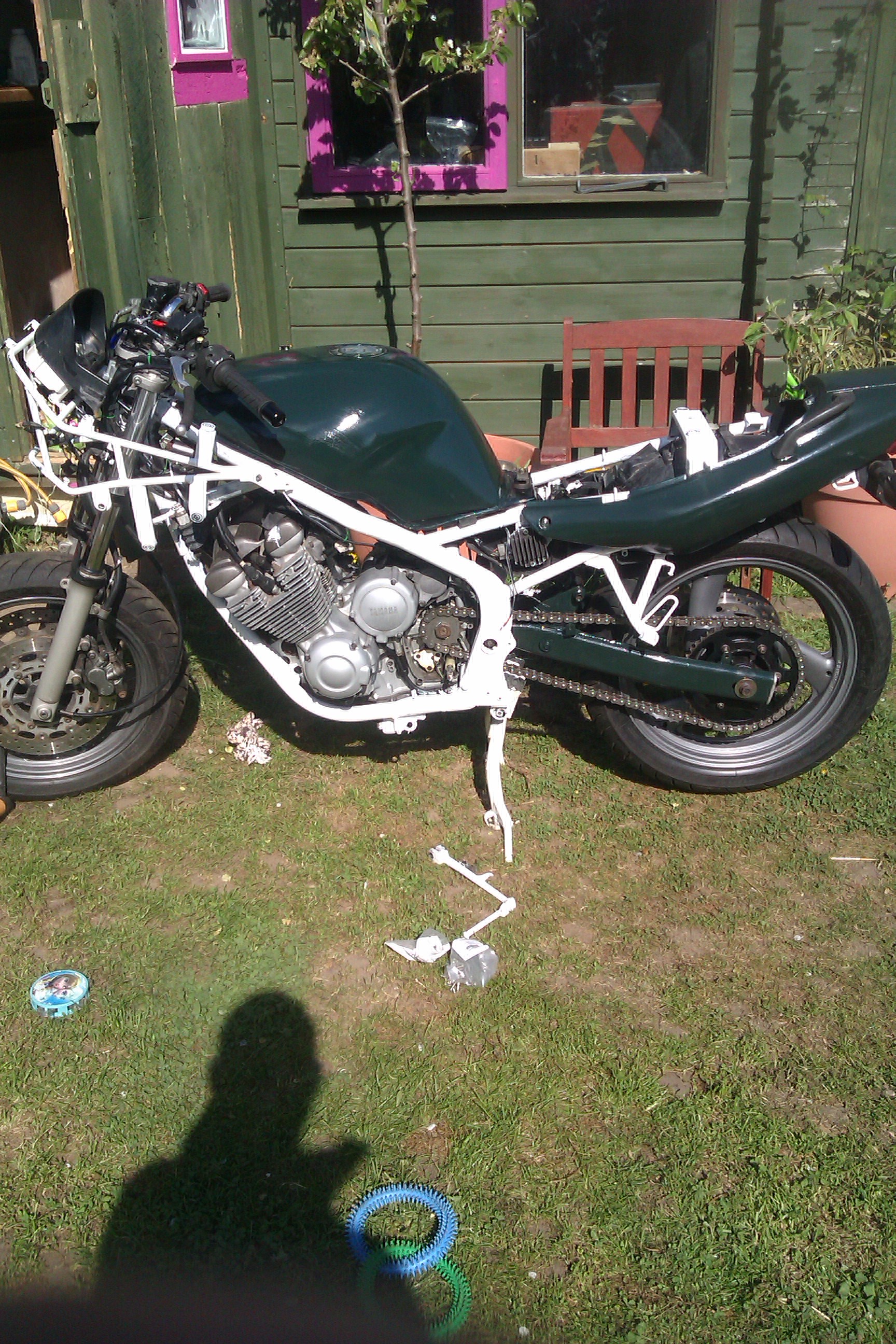 Next job is a custom belly pan. I have a whole roll of fibreglass and a litre of resin.