Hi.
First i started to write this in introduction area but moved my story here.
Few weeks ago i bought this bike, which was told to be unable to start. Seller told me that the bike eas running earlier spring but then wont start then trying. I was excited about buying a bike with little spark of gas problems and dead battery.
Paid 500euros for this thing.
Got home and tried to start. Little inspection and noticed it had no compression at all on all cylinders. I disassebled the cylinderhead and saw all exhaust valves and 1 intake valve bended. At this point i demanded the seller to refund 100euros from broken valves. I still think that he just tried to fool me around.
At the end, final price for this was 400 euros and for that i got a bike with koso cluster and Ixil slip on silencer and all original parts. Bike mileage is about 80 000kilometers
The bike is a 60 miles away from my home so there wont be any serious updating happening a while, just a little bit at the time. But there is plenty of time to spring as it seems now, just looking out of the window and it is snowing :clap:
For now, my final goal is to get this thing running during the winter and fixed up for the roads until the riding season starts.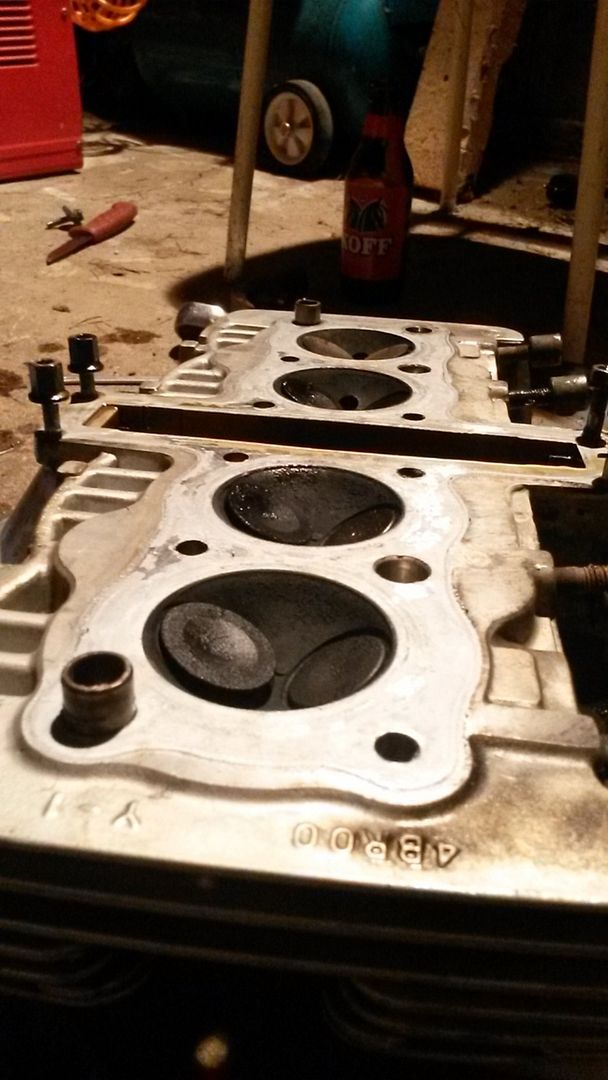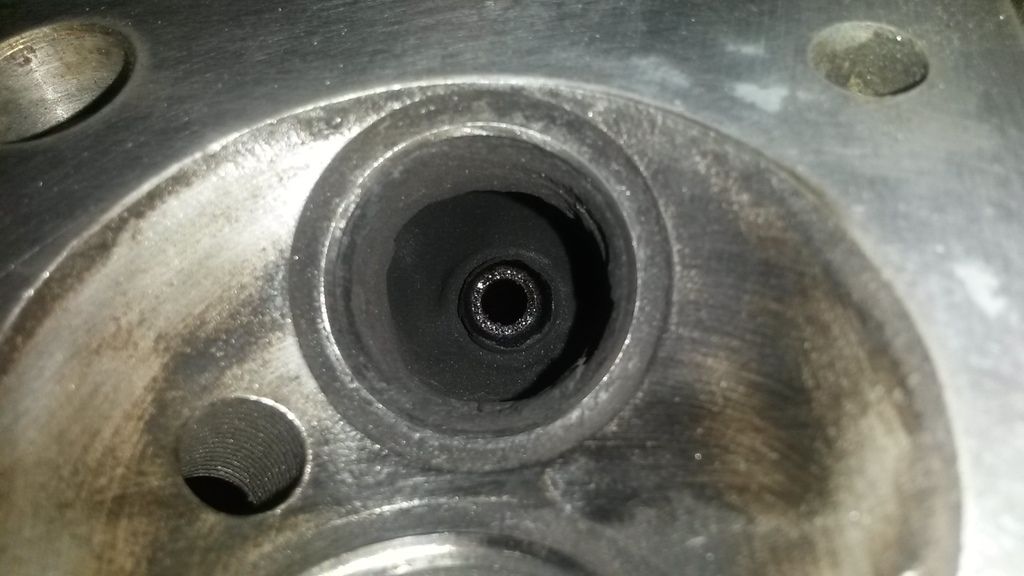 More coming soon.
Next step is to clean all the ports and grind the new valves to the sylinderhead.Kit of valves i ordered from UK and should arrive in next week