Progress from last nigh: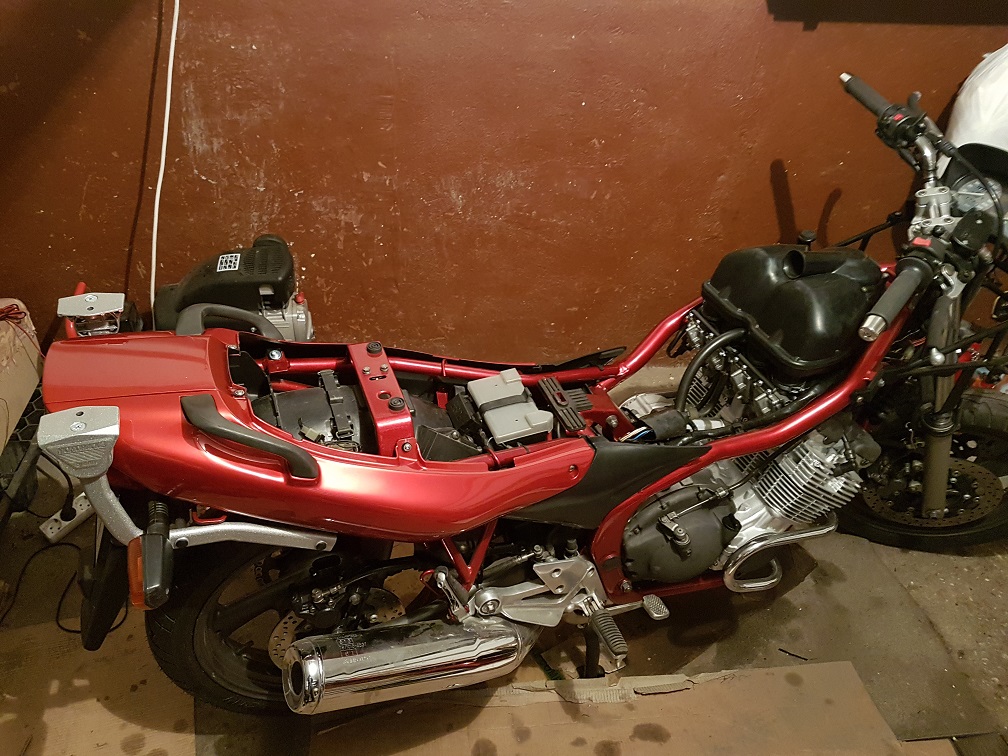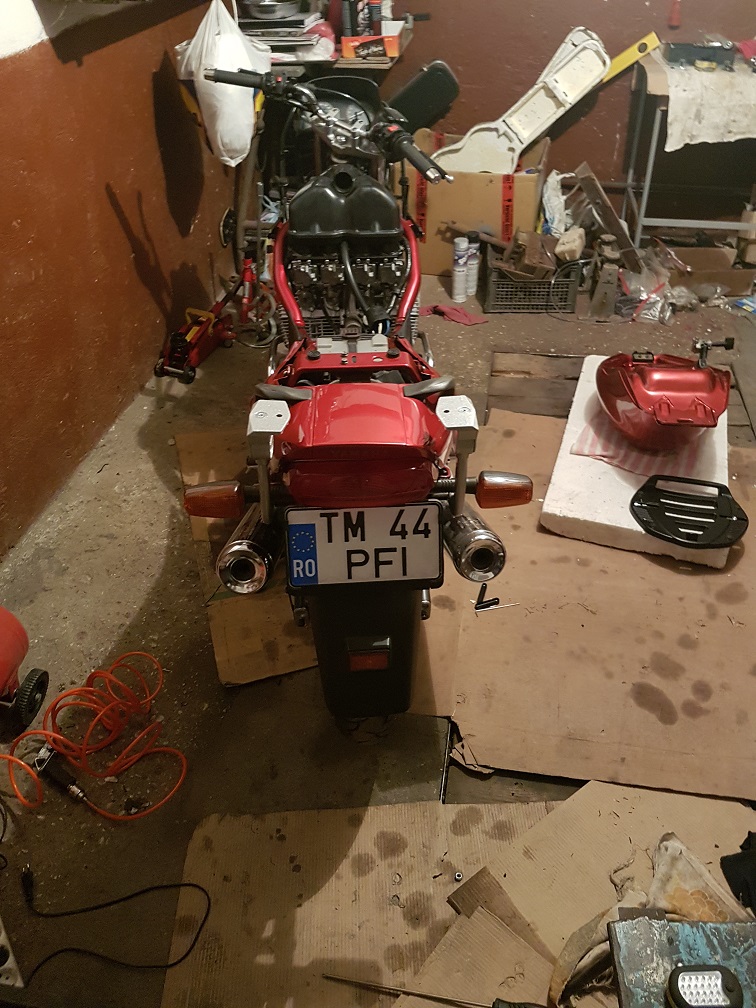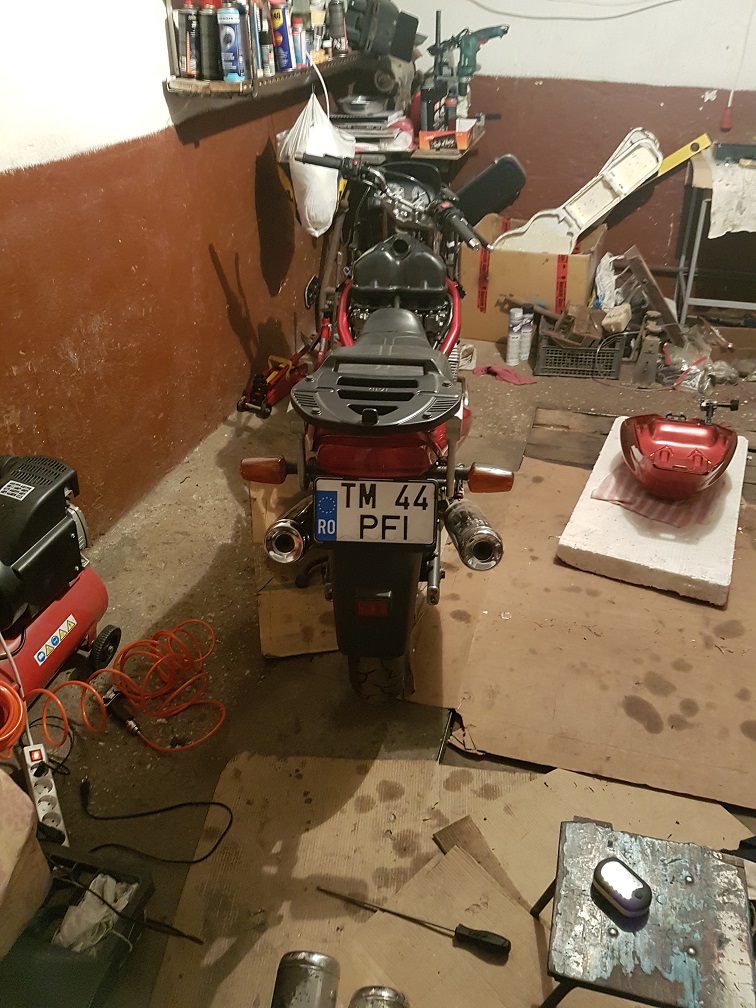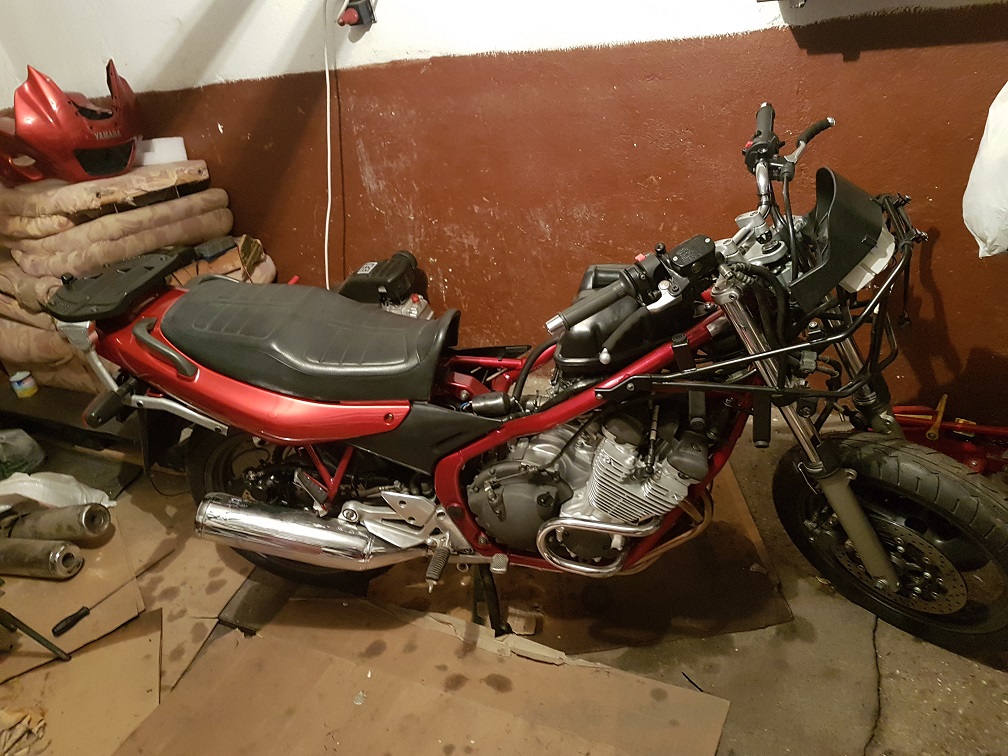 Those fairings were painful to install. They were much easier to take apart, as I remember

Tip: when freshly painted fairings are mounted in tight places (like that top plate on top of the stop light) it is smart thing to put a small tape over painted edges, just to prevent any possibility of paint peeling. Don`t ask me how I know...or ask!