The amount of images finally caught up to me, so I'd better make a project thread.
I started with this stock XJ 600 N from 2000, in very good shape. I wanted something reliable and easy, but the XJ still lacked a bit of charm and personality for my taste. This is where the scrambler comes into play, as I've always had a thing for mean looking off-roaders. It's not going to be used offroad very much, I just simply love the "ruggedness" of it.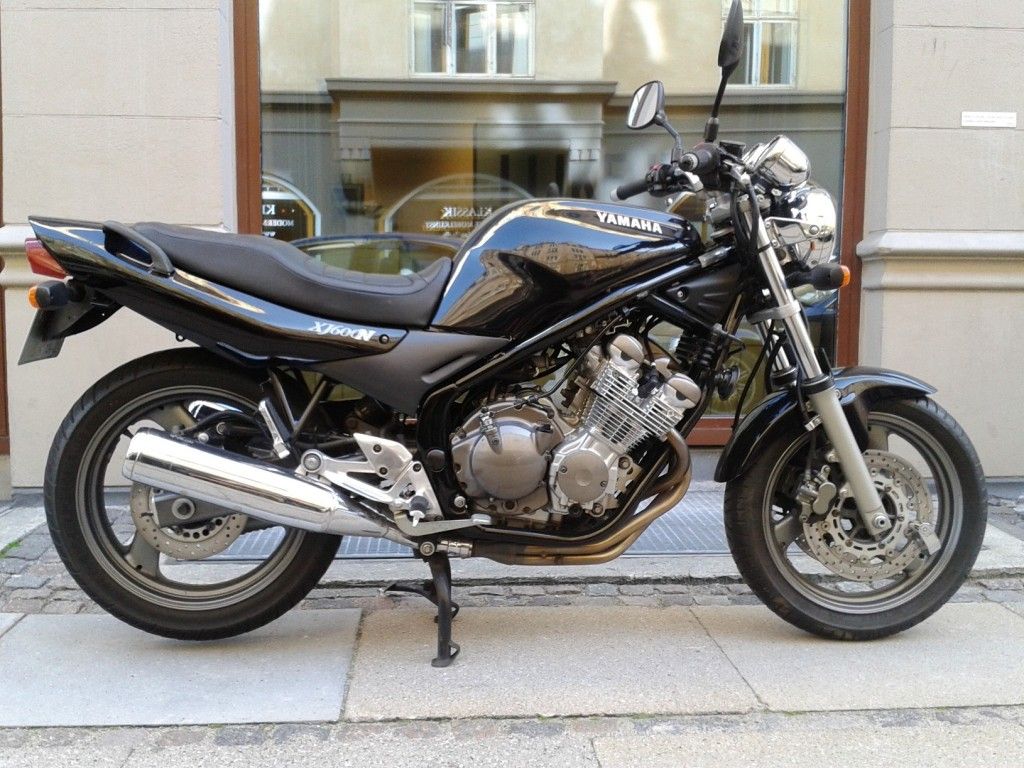 So I did a quick photoshop version of what I wanted to do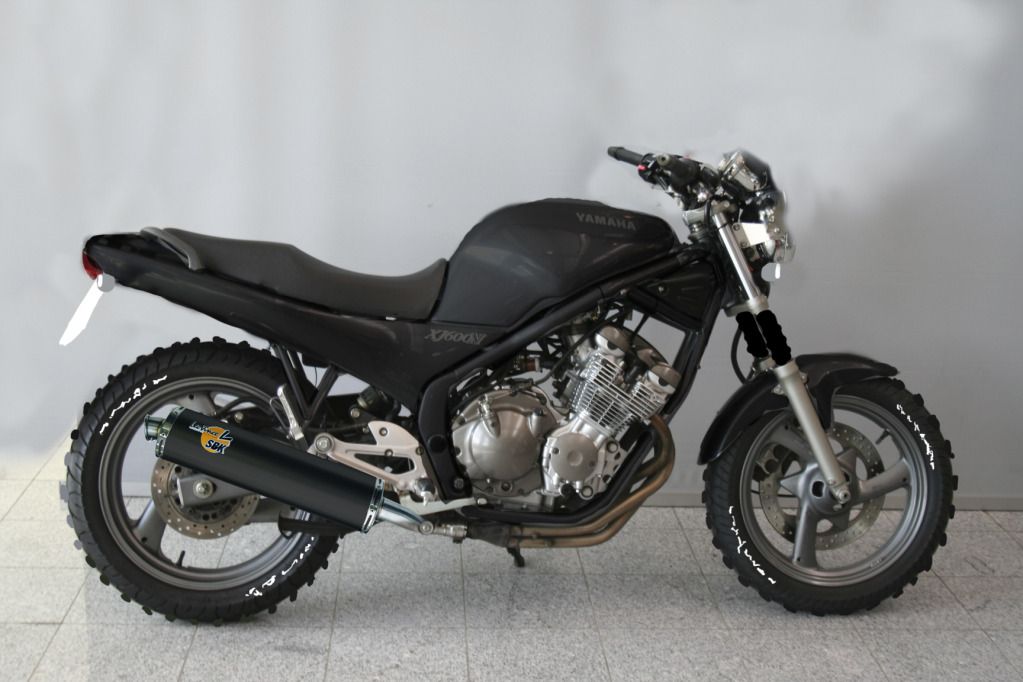 The XJ got stored away for winter, and it's only recently that I've been able to work on it.
I started with new indicators + relay, handlebars, bar-end mirror and a rock guard on the headlight
Next up was the common 650R/ER6 rear shock swap. I got one from Germany that was unused, at a very nice price.
Here's the stance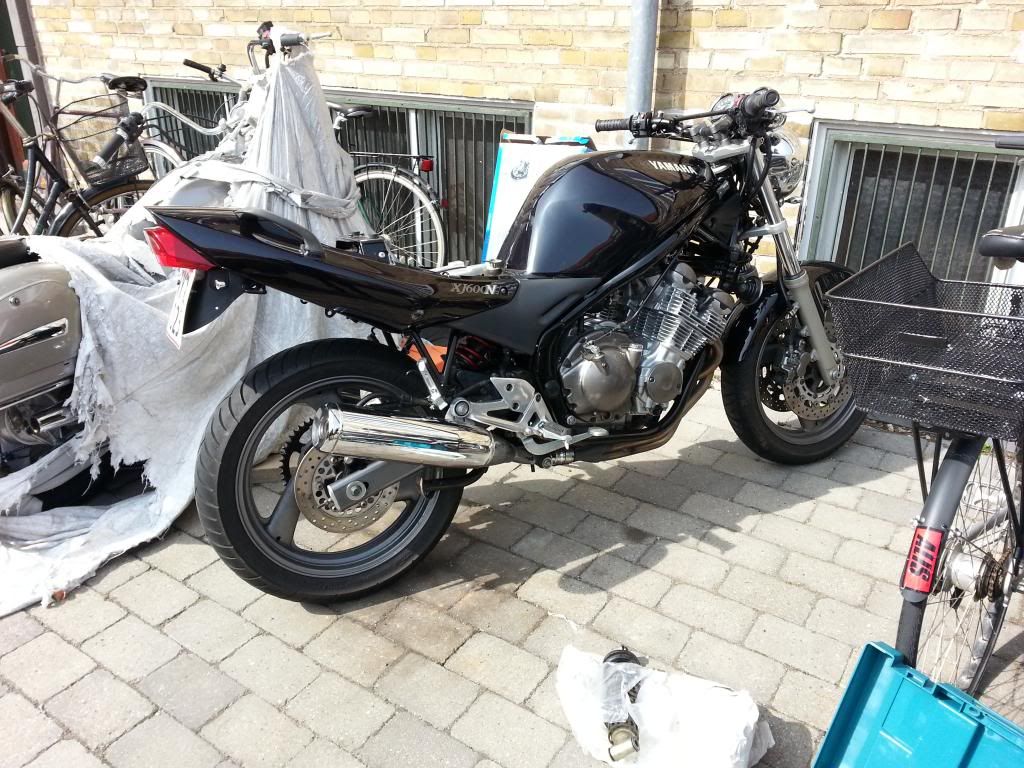 Then came my Leo Vince exhaust with a matching 2-1 link pipe (so I have a 4-2-1 exhaust system)
This is before the can came on, and I really love the way this looks!! Wish I could keep it like that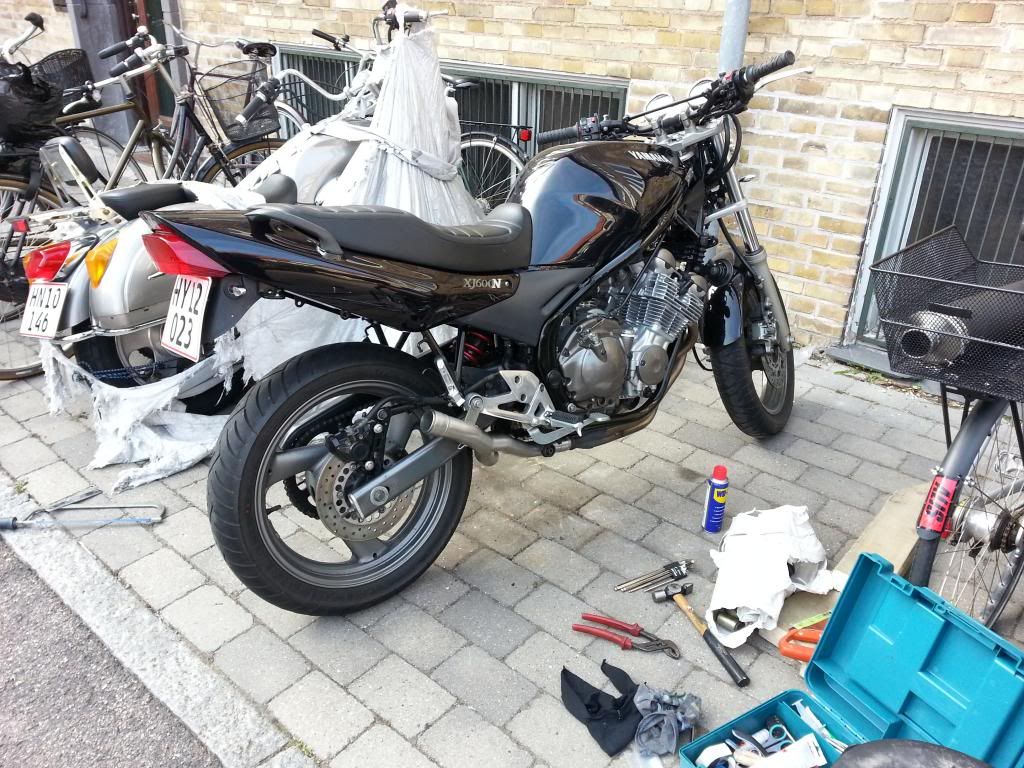 And on with the can, that I've chopped a bit and painted.
It has a nice sound to it, but crackles/tiny pops a bit if I accelerate hard and then lay off the gas. Is that a sign of running lean or rich?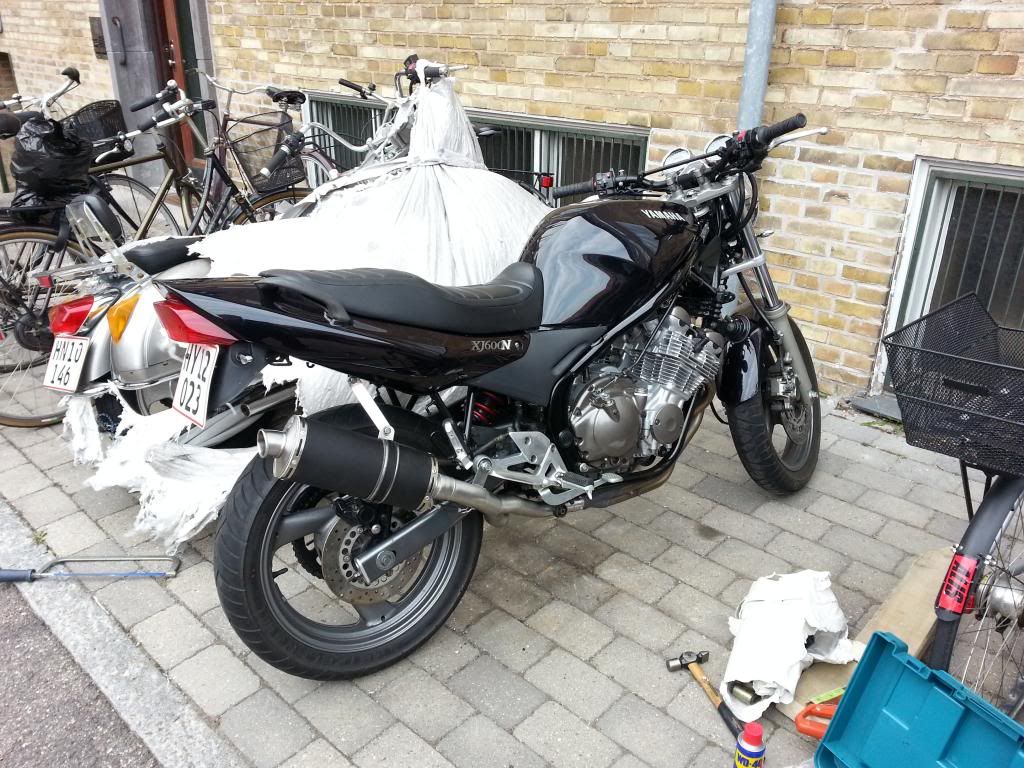 Then I had my new dual-sport tires mounted, after a lot of trouble finding tires that would fit the original rims. I ended up with Heidenau K73 on the front and K60 (with a tube in it) on the rear.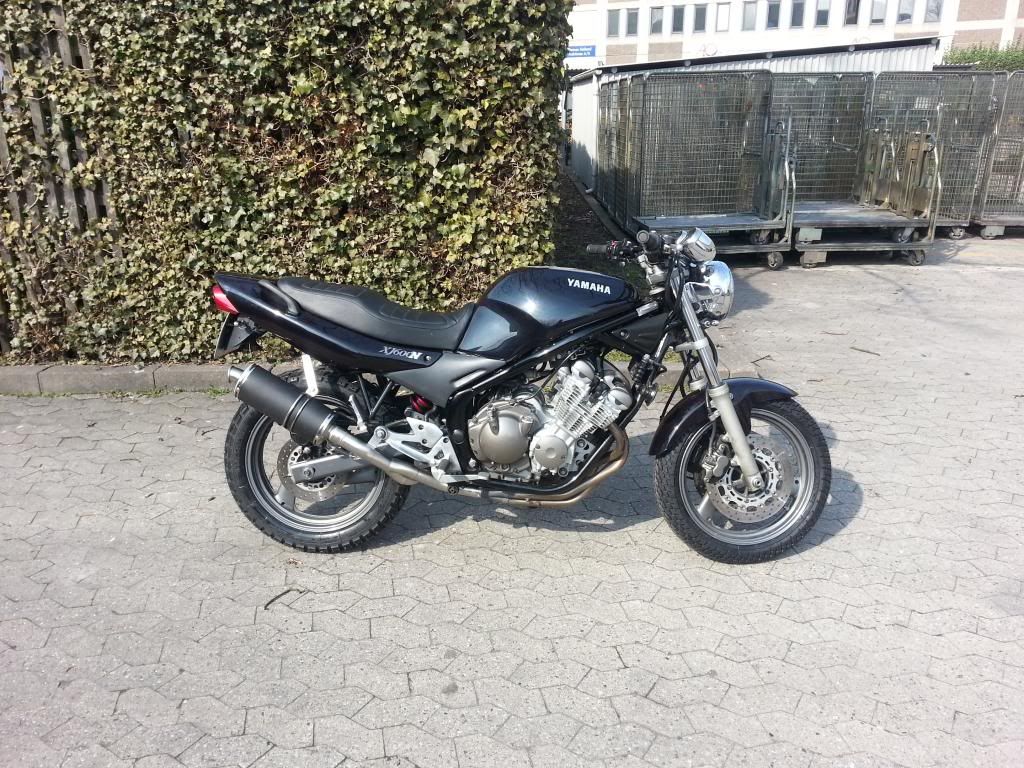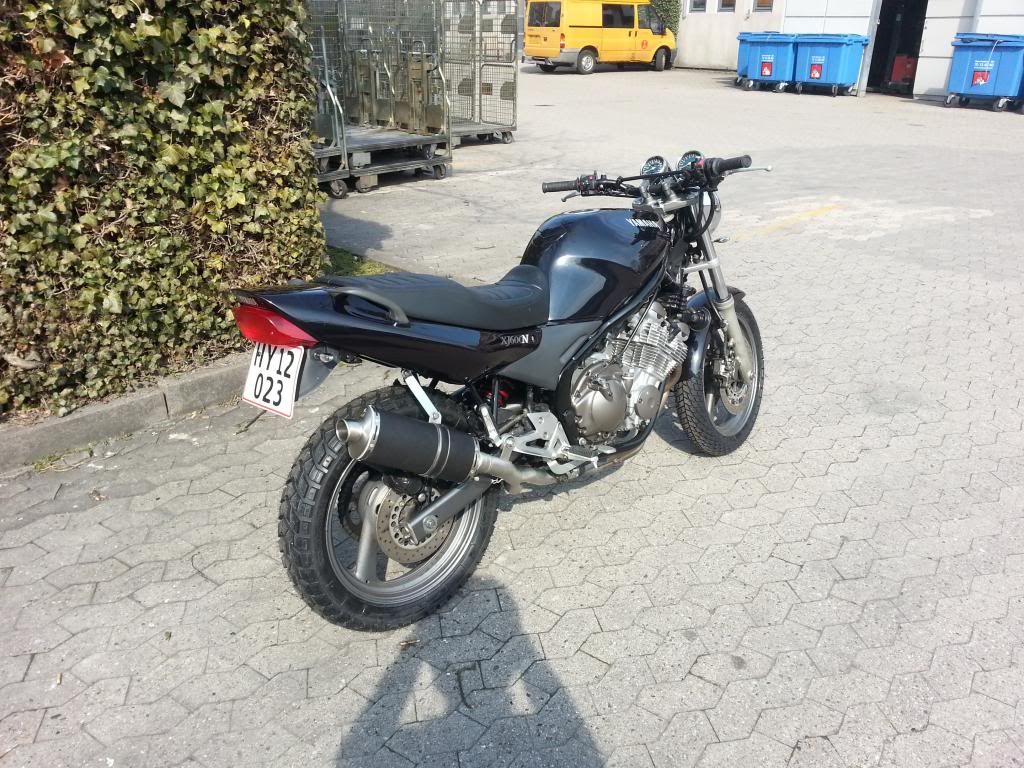 Gave it a good rubbin'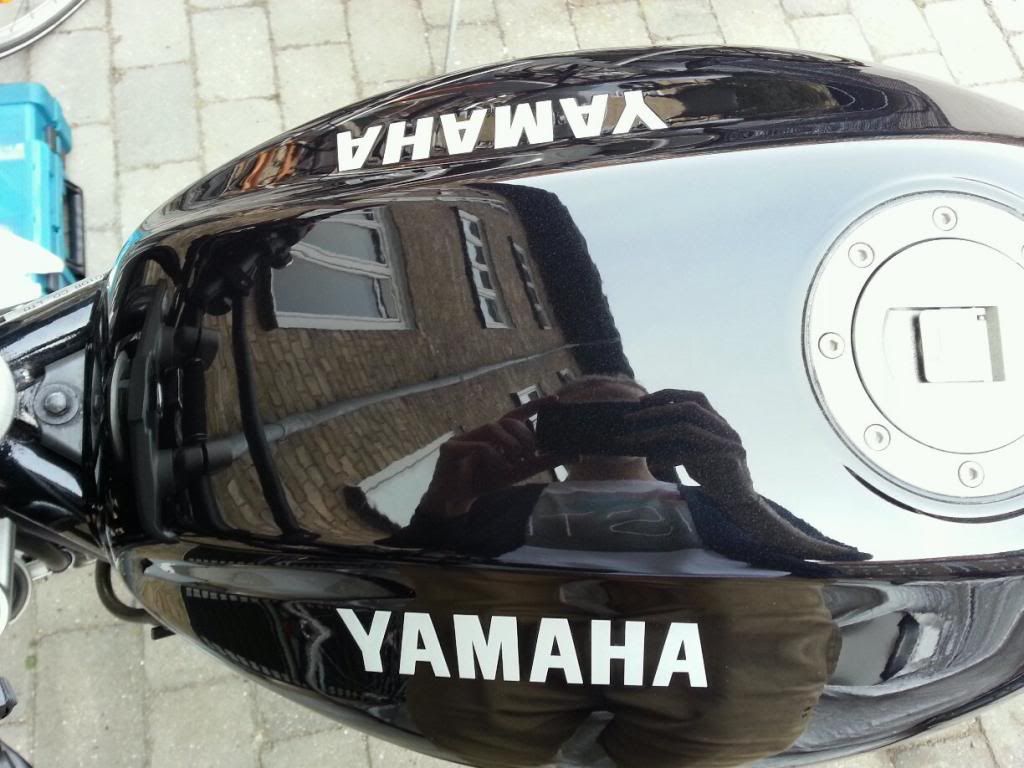 Got creative with a pen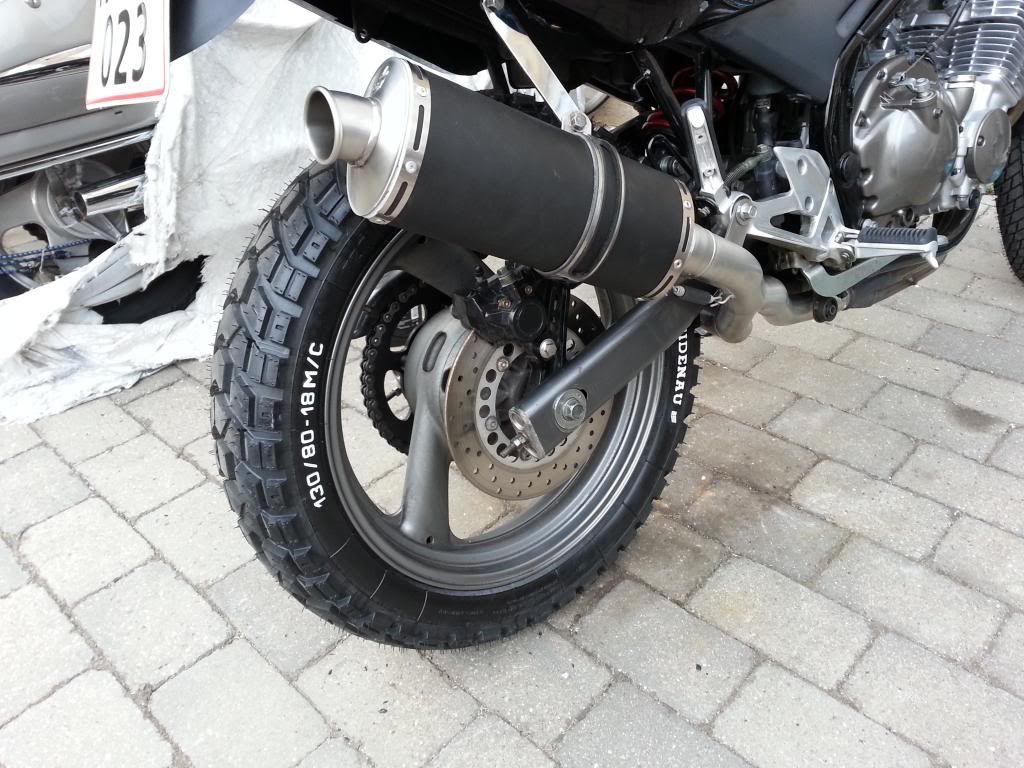 And mounted my bikini-fairing (not a 100% pleased with this yet, partly because the mounting from stock with the huge gap sucks! And from the low camera angle, it looks like a bra :laughter: )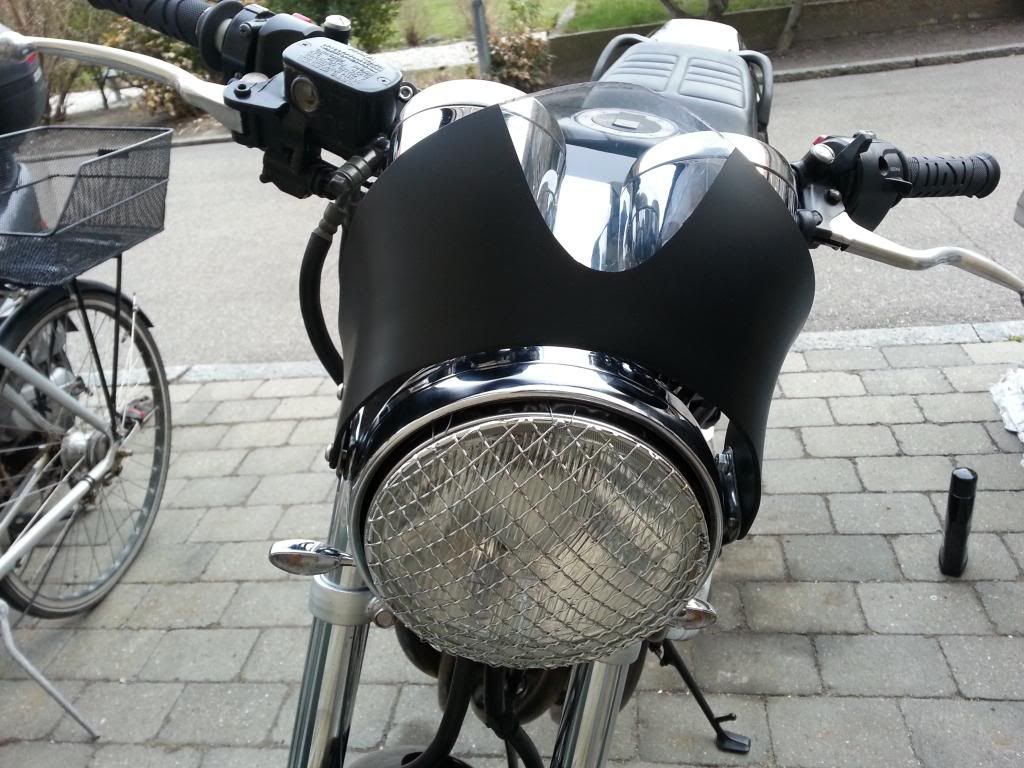 Now it's just a matter of receiving my new (longer) grips and then ride it like I stole it!
I'll get some pictures soon with the whole bike in it, to show off it's rowdyness