Well, I thought I might as well open a project thread about the bike. ;-)
A quick re-run of the introduction of my bike:
By pure chance I have become the owner of a 1990 XJ600 which has been parked up since May of this year due to some holes in the exhaust. The bike has been built in May 1989 as a 1987 model 51J that has been registered for the first time in January 1990. I am currently working on getting myself my motorcycle license here in the Netherlands, which I hope to have at the end of October.
Some pics of the bike: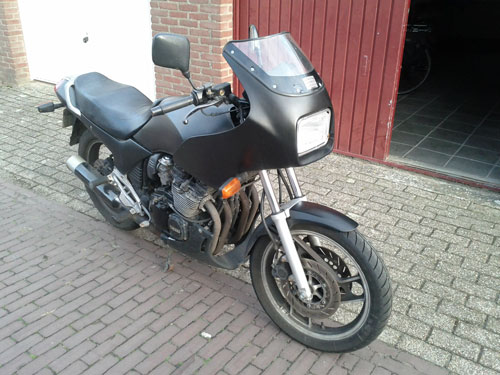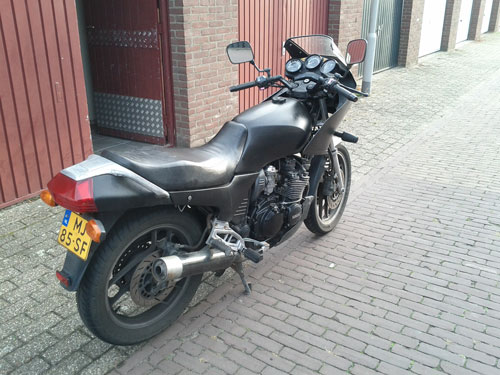 Yesterday afternoon we pulled off the exhausts. They are bad. No surprise there. Now we need to look at how we are going to be restoring them enough to be usable again.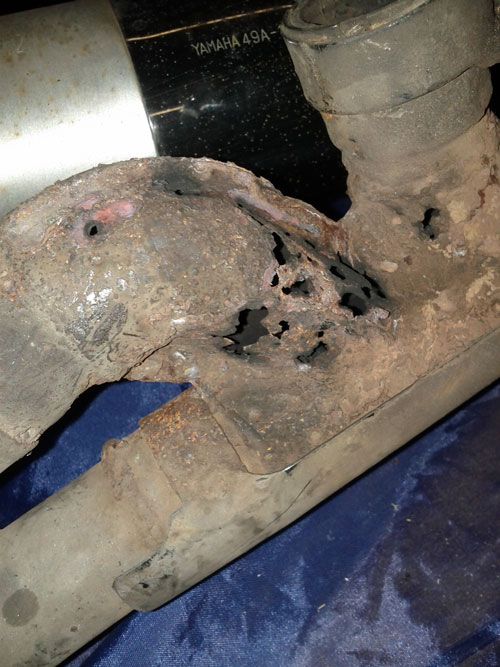 I am going to go over the exhaust with a friend who is a welder tonight. We'll see. Last week I bought the Haynes and it has already been helpful in removing the exhaust. The good part of this bike is that the previous owner has had it serviced extensively right before he parked it. The biggest thing I want to do before I start riding it is to replace the front fork oil. Right now it dives very enthusiastically, so I think it can do with a slightly more resistive oil.
Other than that, we looked at the brakes and the chain and they are all very nice. No problems there. The engine runs sweet without glitches and the carbs have just been cleaned and have new parts in them. I think that, after we do the exhaust and the fork, it will be time to rack up some miles to see how it holds up.