It's about time I actually uploaded some pictures of my ongoing progress, this in my '93 Seca II. I bought it off Craigslist for $600 last fall, did some headlight changes and rode it for as long as weather permitted last year. :leak: This winter I've been planning big changes, and as the garage temperature warmed up a bit :cold: , I've accomplished a few.
Here is my ongoing work in progress thread, unfortunately I haven't been taking many pictures as I go. I get "in the zone," and don't stop to snap pics....
Here it is the day I bought it. Note the toaster-oven-looking-headlight-contraption-hanging-off-the-front, mismatched mirrors, torn up seat vinyl, crushed front fender, "toasted" tires, etc. :thumbsup: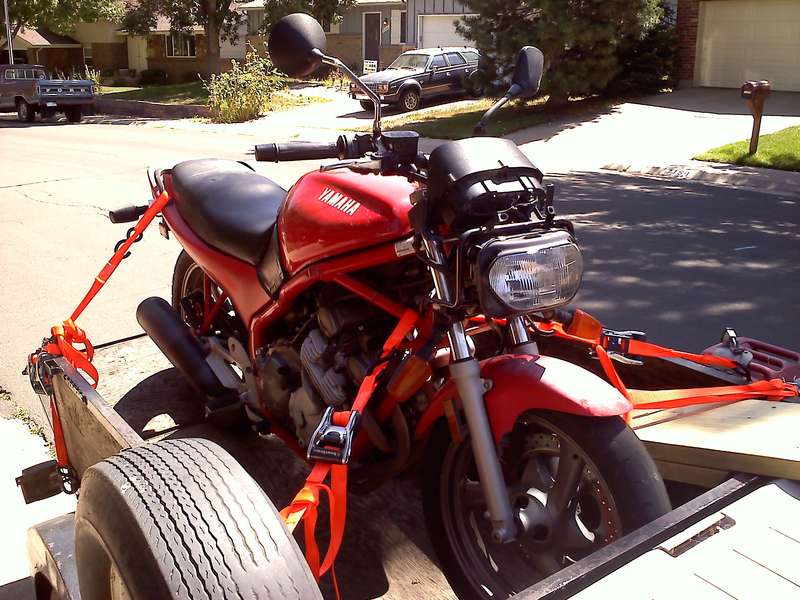 Here it is after I changed to a dual headlight set up, and replaced the broken front fender and brake/clutch levers. I hadn't done much else to it by then. There's Kimberly's '92 in the background... yes I have a garage hoarding problem, thanks for noticing.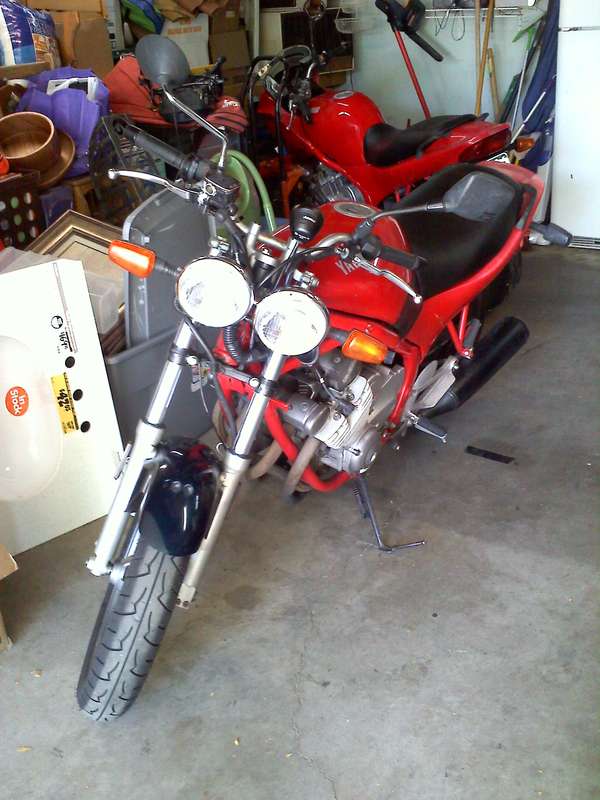 Oh so pretty :brow: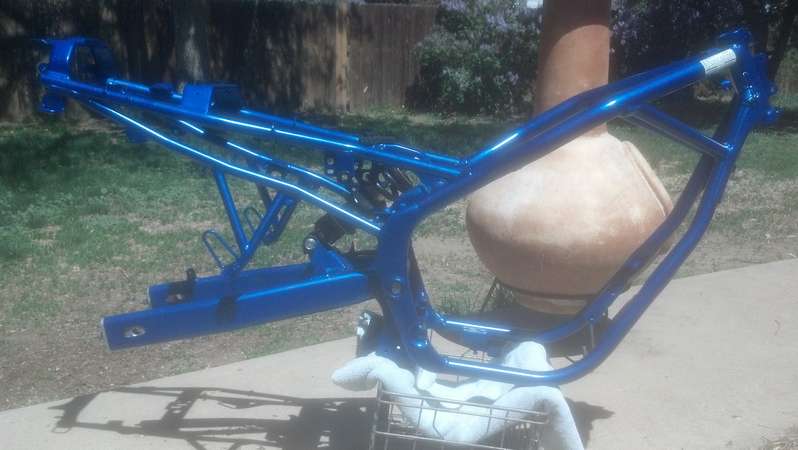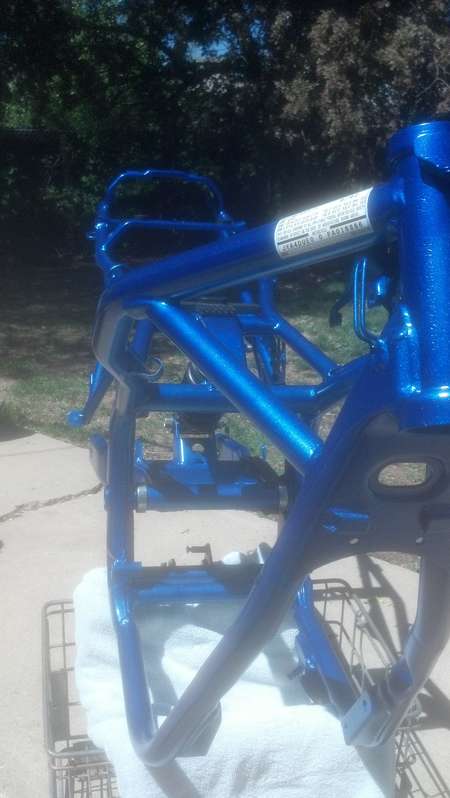 Wow my cell phone camera lens must be filthy.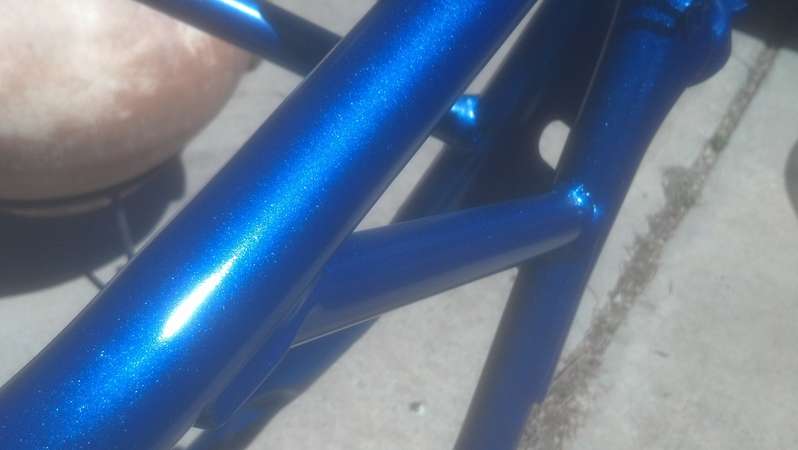 So, stay tuned, more to come. :drapheus: